Marketers can now target Ocado shoppers across the open internet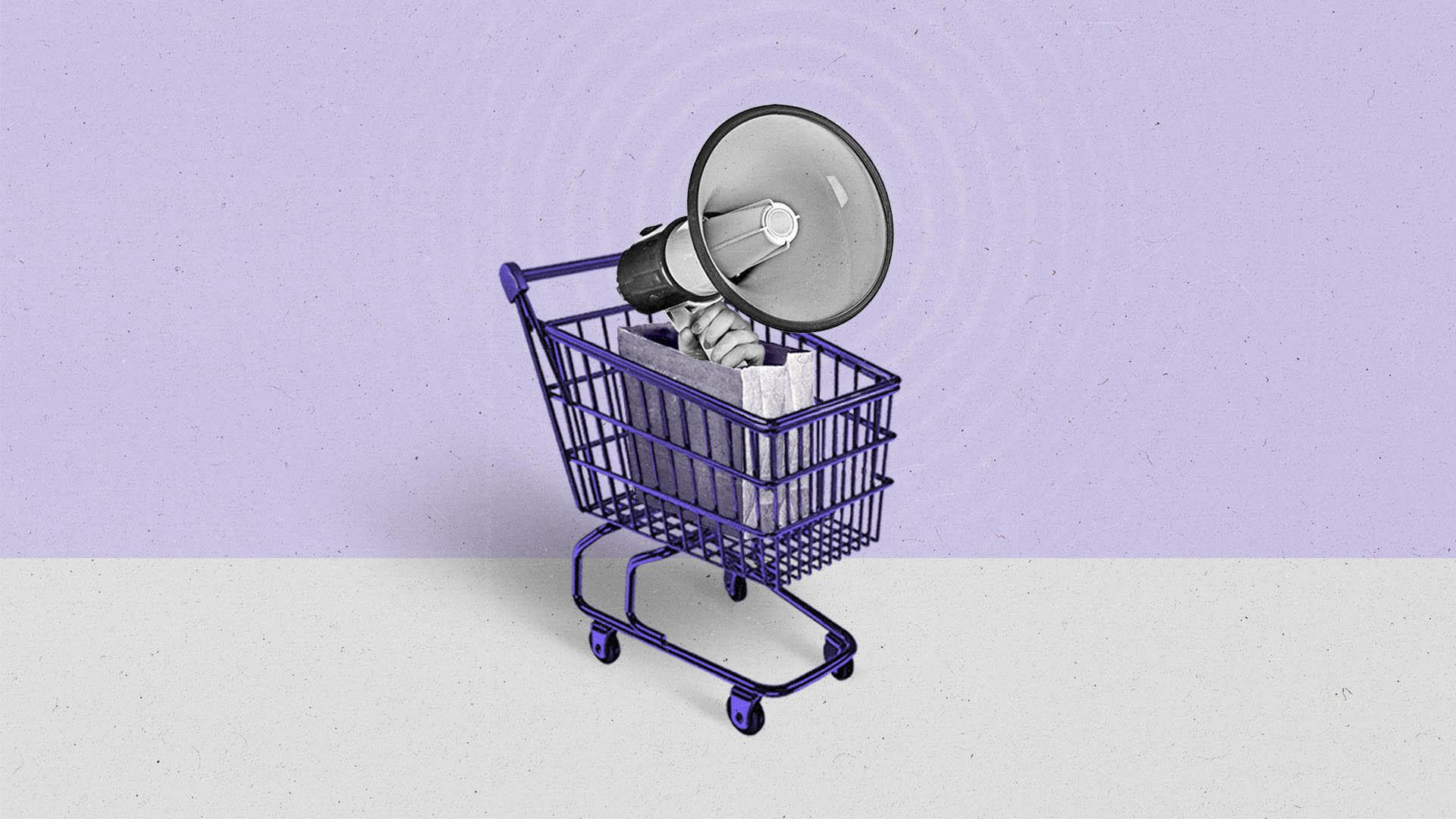 British retail giant Ocado on Tuesday added a significant new dimension to retail media acceleration in the U.K., announcing an integration with The Trade Desk that will see the online retailer provide selected advertisers with access to its privacy-conscious shopper data via the ad tech platform.
Rolling out to Ocado's own suppliers first, the integration will let marketers target and optimize to potential customers across channels like connected TV (CTV) and digital-out-of-home (DOOH) based on their Ocado transaction data.This opens the door for brands to access the treasure trove of retailer data from their own account seats and leverage it for campaigns across the entire open internet.
"We're able to offer advertisers the self-serve opportunity to reach the world's largest online-only grocery customer base, within a tech environment that they are already familiar with," says Ben O'Mahoney, ad tech and data partnerships lead at Ocado Retail. "We are also able to offer both in-flight optimization and closed-loop reporting through customers' transactions."
The news comes as marketers not only look to find precise and trusted sources of real shopper data but also solutions that are less reliant on third-party cookies. Brands like Coca-Cola have turned to the rich first-party data provided by retailers, which can show customers' purchase history in a privacy-conscious manner.
"Retail media is redefining marketing, and our partnership with Ocado presents an incredible opportunity for brands to improve the effectiveness of their ad spend by targeting high-value shoppers, as well as benefiting the end consumer through relevant advertising," says Steve Martin, VP of data partnerships for EMEA and APAC at The Trade Desk.
Retail media in a time of uncertainty
The rise of retail media in the U.K. coincides with one of the toughest periods in recent memory for British retailers. Following the highs of COVID-induced online grocery shopping, many consumers have now tightened their purse strings amid a generational-high inflation rate.
Retail media is an attractive proposition for retailers because it comes with profit margins of 60 percent to 80 percent, compared to grocery's 3.8 percent, Daniel Knapp, chief economist at Interactive Advertising Bureau (IAB) Europe, the digital advertising industry's European trade body, told The Current earlier this year.
"Everybody and their mother is launching a retail media network (RMN). The potential is huge, particularly as many European retailers are not as far in execution of strategy as some of the large U.S. players," said Knapp.
And advertisers benefit, too: RMNs are emerging as a "godsend" for brands that use them wisely, writes Insider Intelligence principal analyst Karin von Abrams in a recent report. "Potential benefits include better ad placements, digital promotions, and tapping into retailer loyalty programs and validated sales data."
"Brands that don't take advantage of retail media opportunities will suffer," concludes von Abrams.
The third wave of digital advertising
Ocado's latest integration shows just how the nation's retailers are riding a wave of change brought on by improvements in ad tech and the drive for more precise targeting and optimization, in a country that sports one of the highest e-commerce retail penetration rates in the world.
But while retail media is emerging as one of the next big things for advertising in the U.K., the picture isn't so favorable for more traditional channels.
Research from the World Federation of Advertisers (WFA) shows that most advertisers planning to cut back or keep their budgets on the same level as 2022, suggesting that retail media's growth might be coming at the expense of a declining investment in other channels.
Indeed, according to a recent WFA survey, 42 percent of advertisers polled said they will increase spend either slightly or significantly on digital, with offline media such as TV, radio, print, and outdoor likely to suffer.
Amid increased scrutiny on marketers' budgets, the shopping data that retailers can offer brands and advertisers can be highly valuable in finding in-market audiences most likely to convert. It's not surprising, then, that more retailers are predicted to further open access to their first-party data, as they seek ways to boost their revenues amid a cost-of-living crisis while capitalizing on the third wave of digital advertising.
"When executed well, utilizing rich customer behavioral data to deliver personalized and impactful ads can improve a customer's overall digital experiences," says O'Mahoney.