European retailers race to stake their claim on the continent's media landscape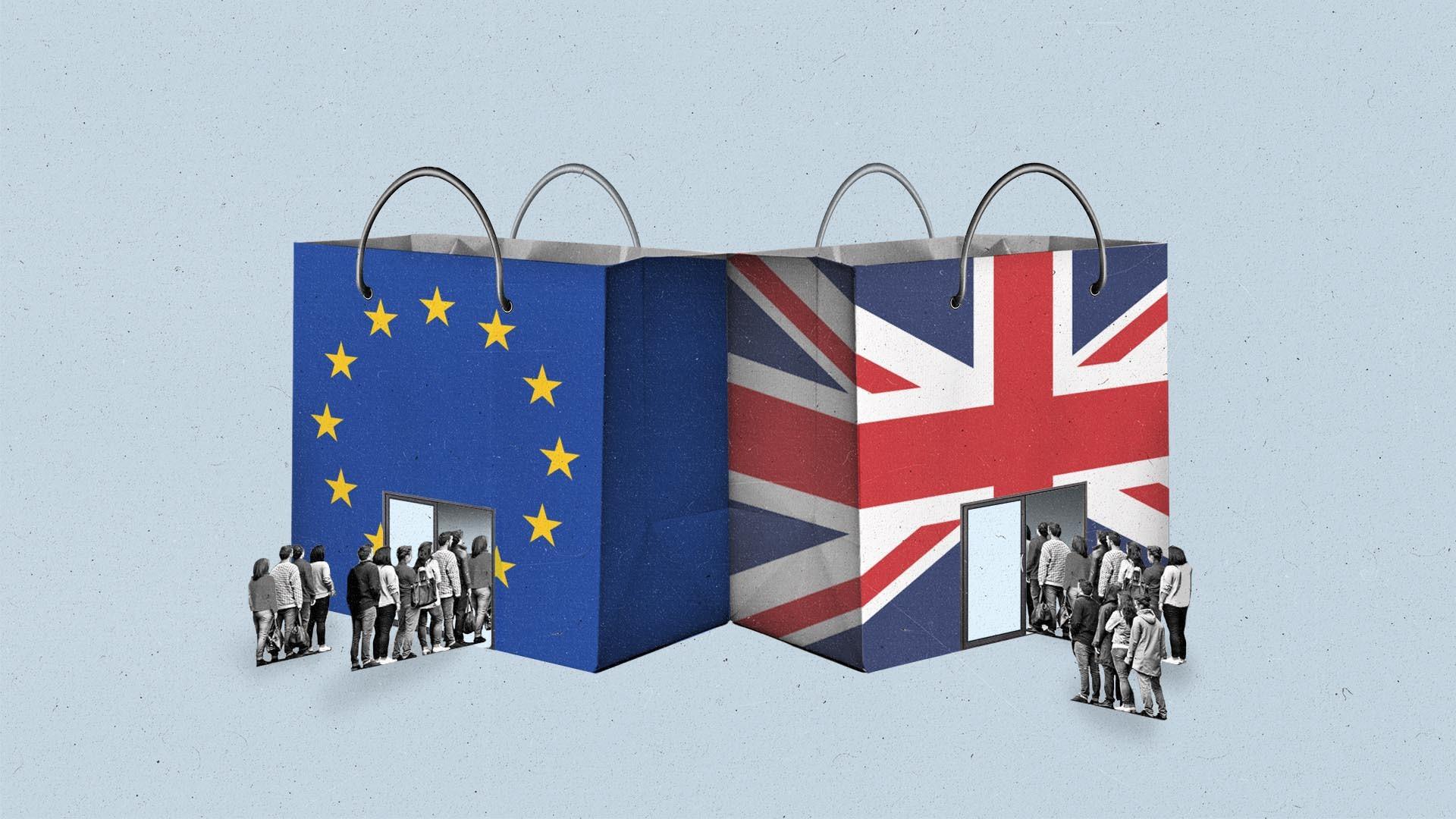 Retail media is being hailed as the third wave of digital advertising, attracting more and more advertisers' budgets and retailers' efforts. American and British retailers lead the way, with Tesco recently announcing a slew of updates to its offering. But retailers in continental Europe, often a laggard when it comes to digital transformation, are determined not to be left behind this time.
Six of the continent's largest retailers have introduced a retail media solution in the past two years, more than all those introduced in previous years. Advertisers like Carrefour, Otto, and Lidl are racing to stake their claim on the fast-developing opportunity. And some experts suggest the region could become a global retail media leader.
"We expect, on a year-on-year growth-rate basis, continental Europe to outperform U.S. retail media in the coming years," says Daniel Knapp, chief economist at Interactive Advertising Bureau (IAB) Europe, the digital advertising industry's European trade body. "Everybody and their mother is launching a retail media network. The potential is huge, particularly as many European retailers are not as far in execution of strategy as some of the large U.S. players."
The IAB estimated that in 2021, the European market for retail media, including the U.K., was worth around €7.9 billion ($8.6 billion) and expects this to increase to €25 billion ($27.29 billion) by 2026. This means retail media today in Europe almost rivals the continent's newspaper advertising and is expected to become as large as its linear TV advertising, highlighting the growing share this channel is set to take in European advertisers' budgets.
Why retail media is growing in Europe
Retail media is growing in Europe for the same reasons it's taken off in the U.K. and U.S.: increasing inventory; prioritization of first-party data; and improved measurement and reporting, which allows for a standardized buying process.
"Consumer behavior is changing, and focusing on where shoppers start their search is increasingly important," says Lukas Golumbeck, e-commerce head of media at Wunderman Thompson Commerce in Luxembourg. "Major brands are shifting their mindset toward retail media first to get better measurability and targeting options."
A survey conducted in EMEA by IAB Europe and Xandr in Q4 2022 found that 91 percent of brands saw retail media as a key part of their advertising strategies, in light of the anticipated deprecation of the third-party cookie.
These shifts in technology only tell a partial story. The main reason retail media is taking off, Knapp says, is that European retailers are waking up to just how profitable it is, even though the actual revenue driven might be comparatively small. "Retail overall is a low-margin business. Profit margins are around 3.8 percent. Whereas margins in retail media are orders of magnitude higher — 60 percent to 80 percent."
A patchwork of countries, a patchwork of retail media offerings
While big players like Walmart and Amazon dominate the retail media space in the U.S., the picture is more fragmented in Europe. Knapp lists a few examples: In the Netherlands, Amazon isn't as strong as homegrown platform Bol.com; in Poland, Allegro commands 80 percent of the market; and in Spain, only in the last two years has Amazon emerged as a big player.
But the complexity of the European retail media landscape extends even to retailers themselves: France's Carrefour operates in seven European countries but only has retail media offerings in four of them, says Laura Badea, commerce partner at Wavemaker in London.
Furthermore, some of the largest players by addressable market sit in continental Europe — not in the U.K. Germany's Zalando, a fashion retailer, and Otto, a retail chain, lead the way in online gross merchandise value (GMV), while British retailers are barely cracking the top 5, with France's Casino Group sitting above Tesco, based on data shared with The Current by IAB Europe.
Badea believes U.K. retailers are more mature than most of their continental counterparts. Meanwhile, Knapp acknowledges that while there is more "innovation pressure to find new audiences and new sources of inventory" in the U.K., continental European retailers are not too far behind.
Otto managing director Torsten Ahlers quipped that "retailers are becoming media companies" as far back as 2018. Indeed, many European companies — like Bol.com parent Ahold Delhaize, retail chain Otto, and German beauty retailer Douglas — already have their own retail media offerings.
Of course, no conversation about retail media in Europe would be complete without mention of Schwarz Group, the behemoth behind discount chain Lidl, which launched its retail media offering last year. Rewe, another large German grocery chain, and OBI, a DIY chain active in Eastern Europe, also joined the fray in recent years.
Untapped opportunity for retail media in Europe
A lack of standardization and visibility into retailers' media operations is likely to hamper the development of retail media in Europe, says Knapp, since most large European retailers are privately held, giving would-be partners limited access to performance data.
The biggest growth area is likely to come in the form of the monetization of off-site inventory instead of on-site websites and apps. "Post-pandemic, the number of eyeballs which are coming to the retailer sites is not growing exponentially anymore. CPMs [costs per mille] are already quite high. The real opportunity is to take the retailer data and use it to build full-funnel campaigns, to run programmatic campaigns, CTV [connected TV] campaigns," says Knapp.
For now, even though there is a push to homogenize the European retail media landscape, the continent remains fragmented. "Particularly when they're in markets like Italy, where there's a strong north–south divide, where you have a very different urban structure to some other markets, retailers [and advertisers] need to design business plans very carefully, often city by city and not country by country, to unlock the opportunities in retail media," adds Knapp.