Coca-Cola bubbles over with retail media gains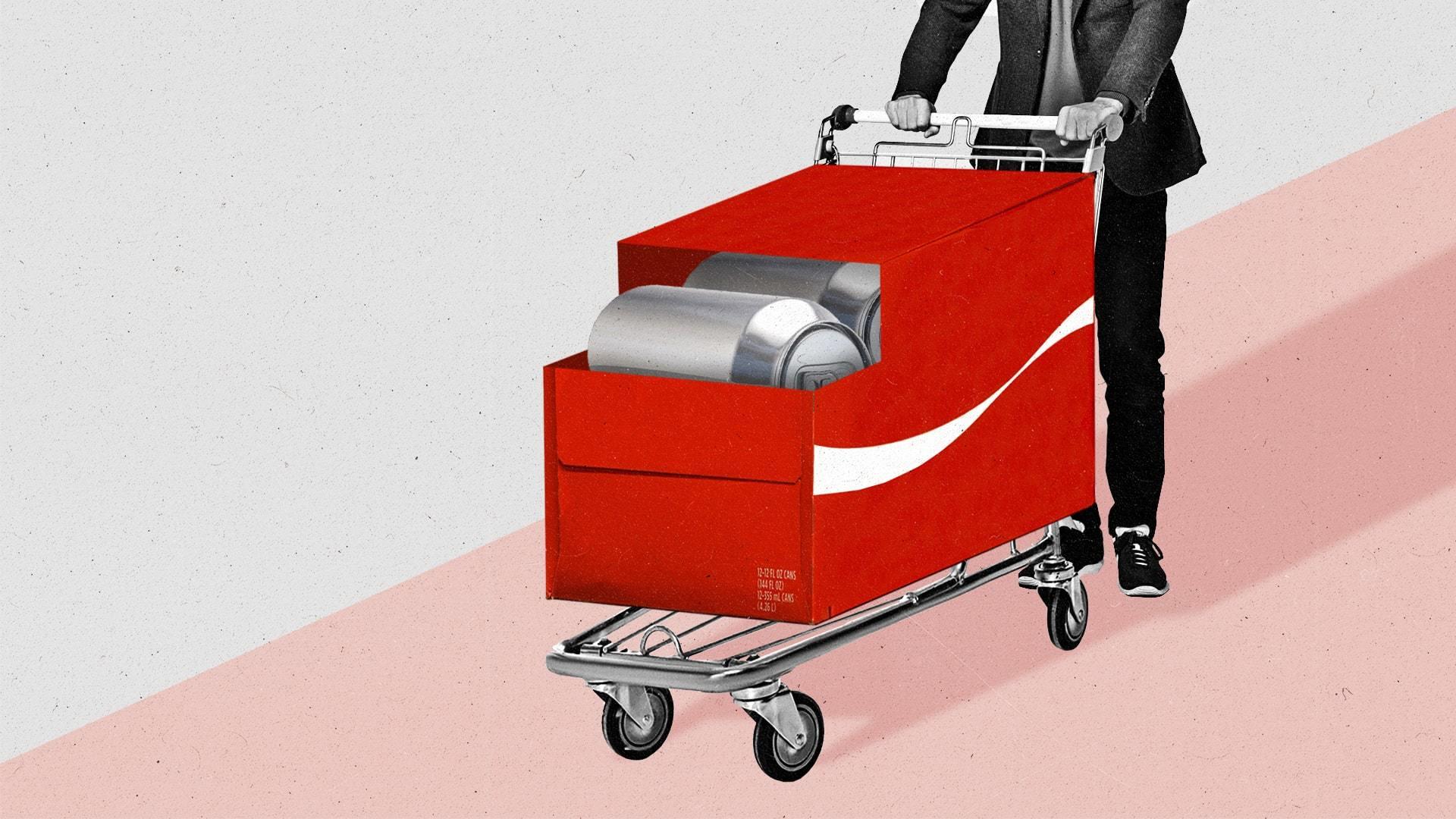 For the widely anticipated film release of Black Panther: Wakanda Forever last November, Coca-Cola brand Sprite unleashed a branding bonanza for its Zero Sugar diet soda: banner ads and video display ads across retailers' websites promoting the partnership, new packaging in retail stores, and QR codes on every can to bridge the physical and digital with an augmented reality (AR) "Hall of Zero Limits" experience.  
The effort is a prime example of the power of retail media because of what's working seamlessly underneath all the creative: consumer data, the biggest draw for Coke.   
On top of Coca-Cola's ability to advertise across e-commerce sites and in store, the beverage giant's partnerships with over 25 retail media networks — including Kroger, Target, Walmart, Amazon, DoorDash, and Instacart — enable it to tap in to shopper data. The Fortune 100 company is able to access data from search inquiries, banner ads, and cart orders, and layer that with shoppers' purchase histories at tens of thousands of brick-and-mortar retail stores. Coke, which sells more than 200 brands on top of its famed Coca-Cola — including Powerade, Vitaminwater, and Dasani — can further layer that data across retail media networks, adding new efficiencies to the company's ad campaigns.  
Since Coke started building out its retail media strategy in 2017, it has seen a major uptick in return on ad spend and incremental reach, as well as its ability to determine overlapping audiences within the 131.2 million households in the U.S across media. This approach has helped the company better pinpoint audiences in targeted channels like programmatic display, connected TV (CTV), and social media; adjust for ad frequency; and consolidate media buys, according to Katie Neil, connected commerce lead, North America, for The Coca-Cola Company.  
"Retail media networks know so intimately the behaviors of these consumers that their predictive models — their data — really helps us identify what are those right touchpoints when we are able to say, 'This is a great time to remind you that there's a Coca-Cola product for you,'" Neil tells The Current.    
All in the data
What is especially driving Coca-Cola's success is retail media networks' understanding that brands like Coke desire to reach consumers wherever they appear online. Historically, retail media networks have acted as walled gardens, not sharing consumer data outside of their own ecosystems. However, in the past year, more retail networks opened their offerings to programmatic platforms, allowing brands to compare data across retail media networks and control frequency at a consumer level, adjust for overlapping audiences, and ensure they are reaching the right consumers and not spending too much on the same audiences.
"It has really helped us become more efficient with the way we were buying, but that would have never happened if the retail media networks weren't willing to venture into data-licensing agreements," says Neil. "You're seeing these top platforms really understand that the dimension of the partnerships can be outside of the retail media network. Our brands are already there, and our brand investment, so our job is to build the most high-value audience to reach."
Neil, who has been attuned to the evolving marketplace since developing Coca-Cola's connected commerce practice in North America in 2019, believes the space will continue to grow with the efficiencies of bringing data sets together to build audiences.
"Otherwise, how do we make sure that we are making the most efficient use of our investments?" asks Neil. "That unique reach is a bit more powerful for us to use across the full addressable marketplace." 
Rising retail tides
This year, retail media networks are expected to see the fastest ad spend growth in 2023 in the U.S., projected to take in $51.4 billion in ad spend, a 26 percent year-over-year increase, outperforming social media platforms, streaming platforms, and Big Tech platforms like Apple, Meta, and Google, according to October 2022 data from Insider Intelligence. The data found that Walmart's ad revenue is expected to climb by 42 percent, while Instacart will see 41 percent growth and Amazon 19 percent growth.  
It's no wonder — retailers have access to a lot of first-party data that brands are hungry to use in their campaigns. Long-running loyalty programs, which analyze purchase patterns, are a major boost. Kroger's shopper loyalty program, for instance, has been around for over 20 years and today, 96 percent of all sales are connected to a loyalty account, according to Jill Smith, vice president of sales at Kroger Precision Marketing, the grocery giant's retail media business arm.
Smith adds that campaigns using audiences built with Kroger data see five times more sales than those using standard third-party audiences, thanks to the merging of e-commerce and in-store household purchases across the grocery giant's nearly 2,800 owned stores, including Kroger, Ralphs, and Dillons, which sit across 35 U.S. states and serve 11 million customers daily.
"People are shopping differently today. Incremental brand growth is happening on the digital shelf and retail purchase data is about much more than just retargeting," Smith tells The Current. "Retail media is mainstream and being budgeted alongside other traditional media channels."  
Retailers' websites continue to reach new shoppers. For example, 42 percent of people clicking on Kroger product-listing ads today are new to the brand, according to Smith. Brands can advertise on Kroger's e-commerce platform through product-listing ads, promote items through search, or use audience targeting with on-site display ads. Still, the fastest-growing part of retail media, she says, is off-site advertising, where brands like Coca-Cola use Kroger audiences for reaching households on social media, CTV, or programmatic display outside of Kroger.com.    
By looking at everything from households that contain loyal buyers to those with value shoppers, or by going granular to see purchase preferences like favorite flavors or new innovations, brands can determine which custom segments to target and measure direct sales against, Smith explains. "The benefit is that purchase-based data from retailers results in fewer wasted ad impressions," says Smith.  
Neil believes there's also an added element involved that helps make retail media that much more powerful: "There's increased trust in a message if it's delivered by a retailer that consumers are already using," she says.