'A living, breathing pulse': As Thanksgiving approaches, online grocery data is more valuable than ever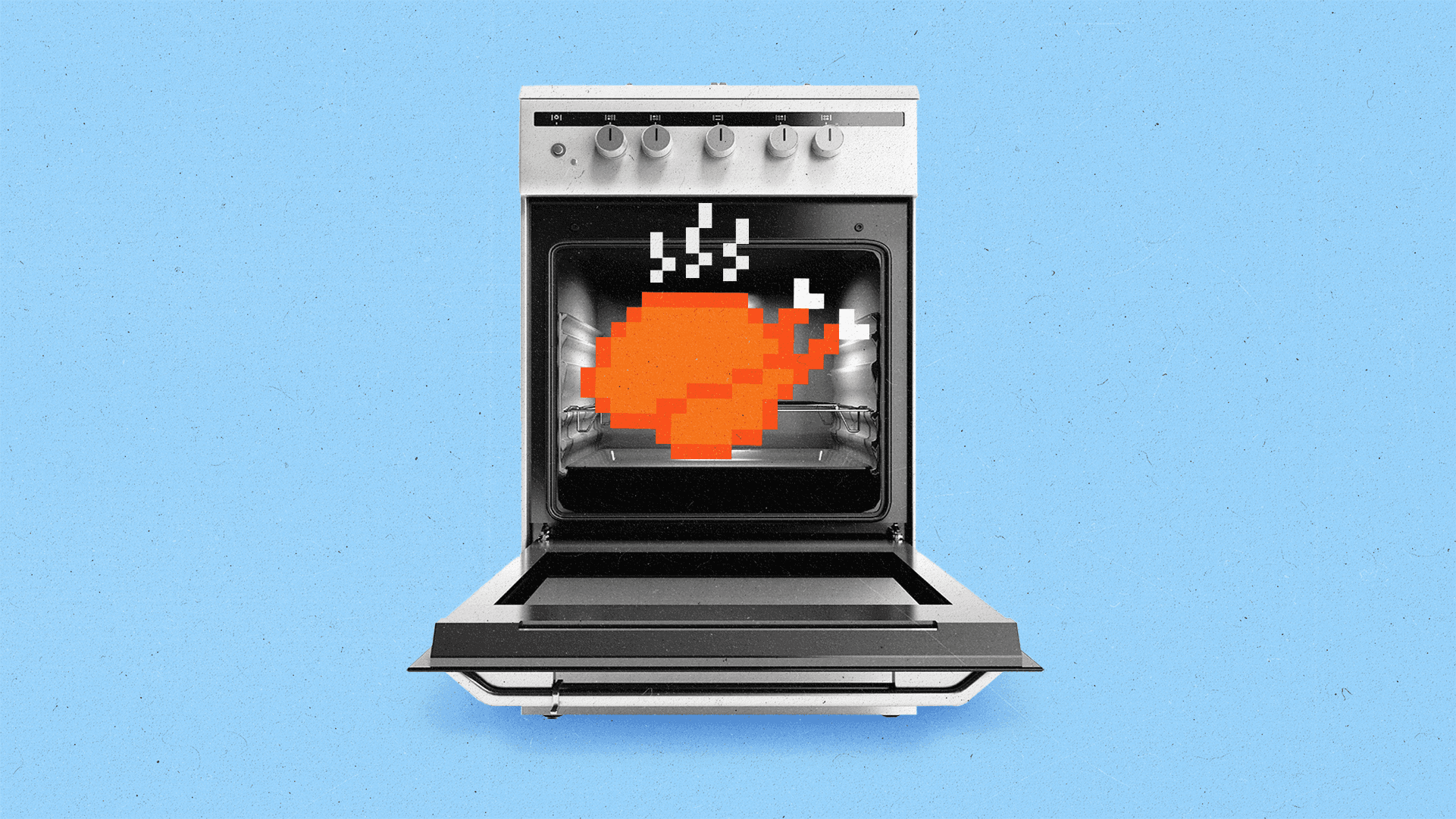 Just in time for Thanksgiving — one of the biggest grocery buying holidays of the year — grocery retail data is having a moment on the menu.
It's no secret that Americans buy a lot of groceries. On average, they spend $475 a month on groceries and in today's digital economy, those groceries are increasingly landing in an online shopping cart. According to a 2022 Gallup poll, 28 percent of the American population shop for groceries online at least once a month, a nearly 20-point increase from just 9 percent in 2017. And when it comes to turkey day, shoppers are ravenous. Last year, 30 percent of Americans surveyed bought Thanksgiving supplies exclusively online or through a combination of in-store and online shopping, according to a study from 84.51°, Kroger's retail media company.
The rise of delivery apps that send groceries straight to consumers' front doors, often with same-day delivery, means more insightful, fresher consumer insights for brands.
"We buy groceries to feed our kids, entertain our friends, get going for work, and countless other personal and everyday things. Grocery data is a living, breathing pulse. With immediate ways to fill a basket and get it delivered, demand moves at light speed, and grocery data helps us keep up," says Lee Dunbar, SVP of retail media at Starcom, which is currently working with global brands like Kraft Heinz, Kellogg's, and Grupo Bimbo to integrate grocery data into channels and objectives.
And luckily for brands, retail media is maturing. Platforms that sell groceries, such as Instacart, Uber Eats, Gopuff, DoorDash, and others are becoming more sophisticated in how they work with brands to capture audiences using retail data, on and off their platforms.
During Advertising Week New York in October, Instacart — which its VP of Ad Product, Ali Miller, says is one of the largest apps in the space, with roughly 1,400 retailers — made a major announcement in its growth as a retail media platform. In a partnership with demand-side platform The Trade Desk, brands will be able to use retail data from Instacart shoppers to reach consumers off the app in their omnichannel campaigns across connected TV (CTV), mobile, and display for instance. The pilot phase kicks off with brands Beam Suntory and Nestlé, with the help of GroupM.
A 'treasure trove' of fresh data
The old adage that one can tell a lot about a person by the company they keep also rings true for what appears in a person's grocery cart. The cart of someone ordering full meals for a family of four looks very different from that of someone purchasing for themself and their dog, for instance.
Partnering with a retail media network like Instacart can be particularly appealing to consumer product brands like Beam Suntory and Nestlé, which sell to stores or online through third parties, and therefore might not have as much first-party consumer data to inform their marketing strategies and campaign reach.
"By tracking buying behavior across retailers and channels, delivery services like Instacart sit on a treasure trove of unique, high-quality consumer insights," explains Ben Sylvan, VP of data partnerships at The Trade Desk. "These insights allow for a 360-degree customer view, which advertisers can use to activate audiences across important channels such as CTV."
The wider availability and portability of grocery audiences and measurement allows brands to be more intentional overall, Dunbar says, to get sharper with targeting no matter where consumers might be online. "Having this data directly connected to our marketing enables us to keep up and find unique opportunities more quickly, ideally as it happens," he says.
Loyal and new grocery segments
Miller says the platform is going a step further than simply delivering insights into shopping carts with its latest push to deliver retail data to brands. According to her, it's just as valuable to see loyal consumers as it is to understand possible buyers. Marketers will be able to see not only shoppers who have already bought their brand but also shoppers who bought in a category, just not their specific brand; the last shoppers to buy the brand; and shoppers who have not yet bought their brand.
The first step is creating category-based purchase segments, which can then be built out through audience modeling and applied across other digital channels. For example, a person looking to purchase laundry detergent but who might be unsure of what exact brand they really want would be part of an aggregated, anonymized group of consumers that could then be reached on connected TV, says Miller. Of course, the end goal is an uptick in sales, which Miller describes as Instacart's "bread and butter." Miller says the app delivers an average 15 percent sales lift for brands on its platform.
"What we can offer is that broader understanding of what consumers are doing across North America, what they are actually interested in buying, where they show intent to purchase, and where they've purchased in the past. We think that's a really powerful set of consumer intent data that CPGs can reach off platform," says Miller.
Instacart's move reflects the growth of retail data. A recent report from Material+ and The Trade Desk Intelligence found that 53 percent of U.S. advertisers plan to increase their retail data investment by 2027. Starcom's Dunbar says the industry is indeed moving toward more subcategories in tighter windows of time.
"For consumers and shoppers, the hope is this allows brands to find need states more easily, perhaps ones that haven't occurred to them before," says Dunbar. "We've all had that serendipity of going down the aisle and seeing just what you need. Smarter targeting puts that in a banner ad or video, but I think we'll find more moments of serendipity powered by this data."
The Current is owned and operated by The Trade Desk, Inc.
Subscribe to The Current newsletter