The link between AI and CTV, Netflix's bid for live sports, and more from Advertising Week NY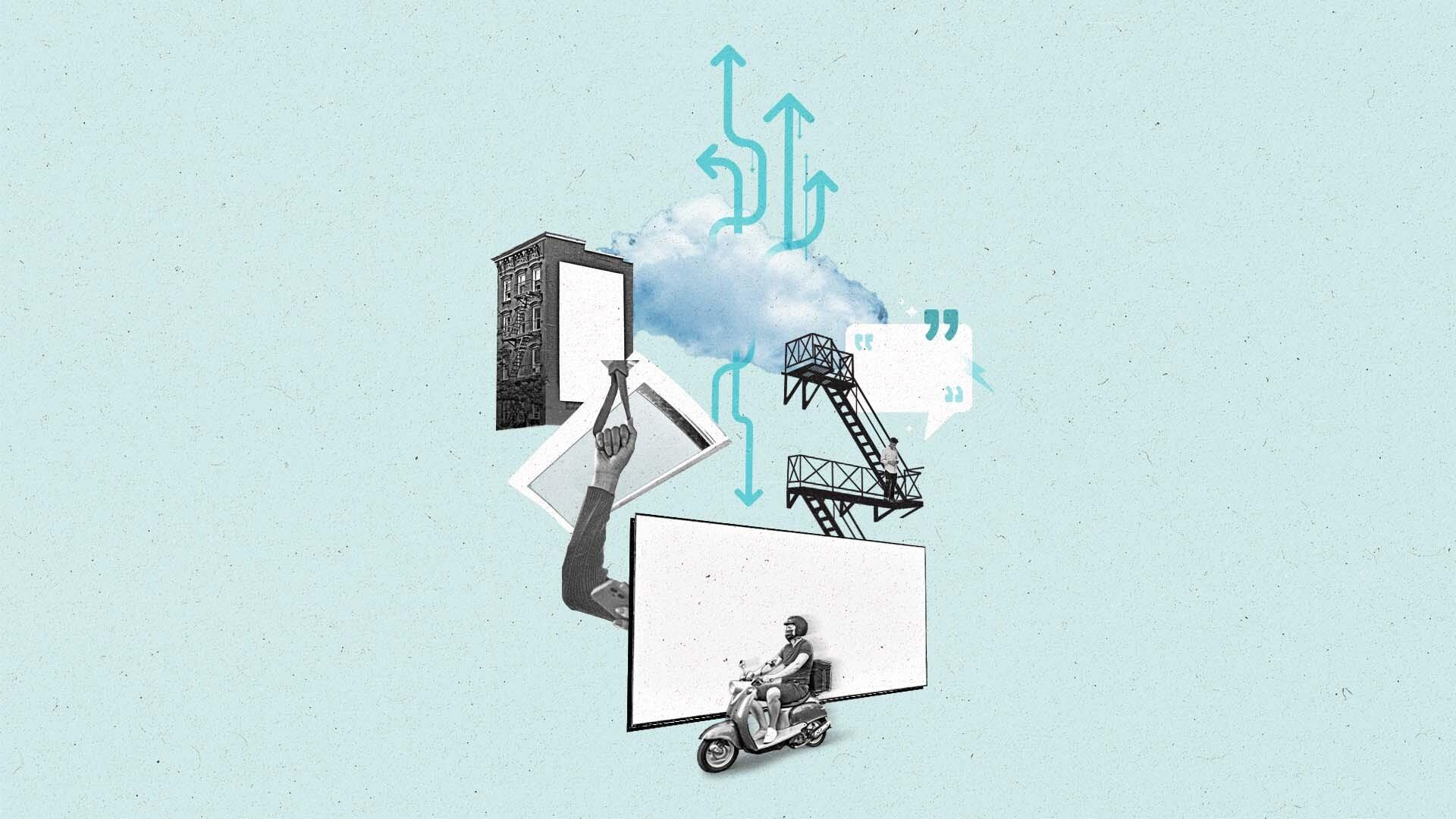 "Last year at Advertising Week, we didn't even talk about generative AI. This year, it's all we're talking about."
That's how Jennifer Creegan, vice president of global marketing and operations at Microsoft Advertising, succinctly summed up this year's Advertising Week NY during a talk on Tuesday.
Sure, artificial intelligence wasn't the only thing discussed at the annual event, which brings together industry professionals in New York for a week of panels and networking. But the topic was certainly top of mind for advertisers.
"We're talking about how this tool can help us as a co-pilot, as an assistant, to build the future of advertising," Creegan said. "We're talking about it as something that will change both how we work and what we can offer. We're talking about how we can rebuild and reimagine the relationship between all of us and our customers."
Connected TV (CTV) remained a major topic this year. What stuck out during the discourse is how much AI and CTV are starting to converge. Bottom line: Advertisers have more options than ever regarding their media buying strategies and how and where they're implemented — and more tools at their disposal to help launch campaigns and reach audiences where they are.
AI applications
Throughout the week, marketers positioned generative AI as a tool rather than a stand-in to help enhance campaigns, media buying strategies, and decision-making.
Creegan noted such uses for marketers as helping with brainstorming sessions, email customization, and bulk social media posts.
"It doesn't do everything for you," Creegan said. "It's super important that we all think about it as an assistant. […] It helps you drive impact and get the tedious production-oriented tasks of your job out of the way."
In the CTV space, speakers talked up AI as transformative but also recognized that the industry has a lot to learn about using it.
"We're on a journey that has begun, but we're nowhere near the finish line," said Tony Marlow, chief marketing officer at LG Ad Solutions, who appears on this week's The Current Podcast.
"There are really two avenues: One is application of AI for creative purposes, rapidly building creative," he said, "and I think the other very obvious use case is for targeting and quickly finding relevant, large — meaning scaled — audiences that are defined by data, sometimes data that humans may not be able to understand."
Marlow predicted that generative AI will eventually enable advertisers to custom build creative assets and messaging in real time based on audience data.
Michael Guth, senior vice president and chief marketing officer at Spectrum Reach, described a partnership with AI video-creating company Waymark that he said has "fundamentally changed everything that we do in the sales process."
"The thing that we're most excited about is a partnership with Waymark essentially allows us to create a commercial for our prospective advertisers in about 90 seconds," he said, adding that they've created "close to 15,000 of these commercials" over the last six months.
Streaming and CTV growth
Industry professionals gushed at how much CTV advertising has advanced over the past year.
"The amount of change that has happened from what was once purely an SVOD [subscription video on demand] long-form content vehicle, for lack of a better word, is considerable," said Dani Benowitz, president of U.S. and global at Magna. She noted Netflix and Prime Video's jump into advertising as an example, plus the shift of sports to streaming.
Speaking of streaming sports, Netflix's Vice President of Global Advertising Sales, Peter Naylor, made waves on Tuesday when he announced that Netflix was diving into live sports.
Before you get too excited, Netflix hasn't scooped up major sports rights like some of its rivals. Instead, the company plans to livestream an original golf tournament next month featuring athletes from its sports-focused programming. And in lieu of advertising, it will likely include integrated sponsorships. But the news of Netflix getting into live sports at all could be consequential.
"Lots more opportunity for advertisers, lots more opportunity for consumers obviously, [and] lots more opportunity to reach people where they are when they are receptive to ads; it's an exciting time," Benowitz added.
But the prospect of so many opportunities, and options for audiences, also carries the risk of fragmentation, or difficulty getting in front of consumers. This word was uttered on more than one occasion throughout the week.
"We need to find ways that are AI-enabled or intuitive to get the content in front of people," Benowitz said. "As we start trading more programmatically, as we start thinking about outcomes, as we start thinking about ROI, we want to know where we're going. And we want to know where the people are that are receptive to ads."
Nevertheless, TV advertising spend will likely continue to move to digital. Dish Media Senior Vice President Kevin Arrix even predicted during a panel on Monday that all TV advertising will be impression-based within the next five years.
Karsten Weide, principal and chief analyst at W Media Research, tells The Current that the TV industry has reached "landslide territory" in terms of how many ad dollars have already shifted from linear TV to digital.
"The question is not so much 'Will it [shift]?' but the question is 'How fast?'" he says.
Subscribe to The Current newsletter