Food-delivery and ride-hailing apps are heating up the retail media race for ad dollars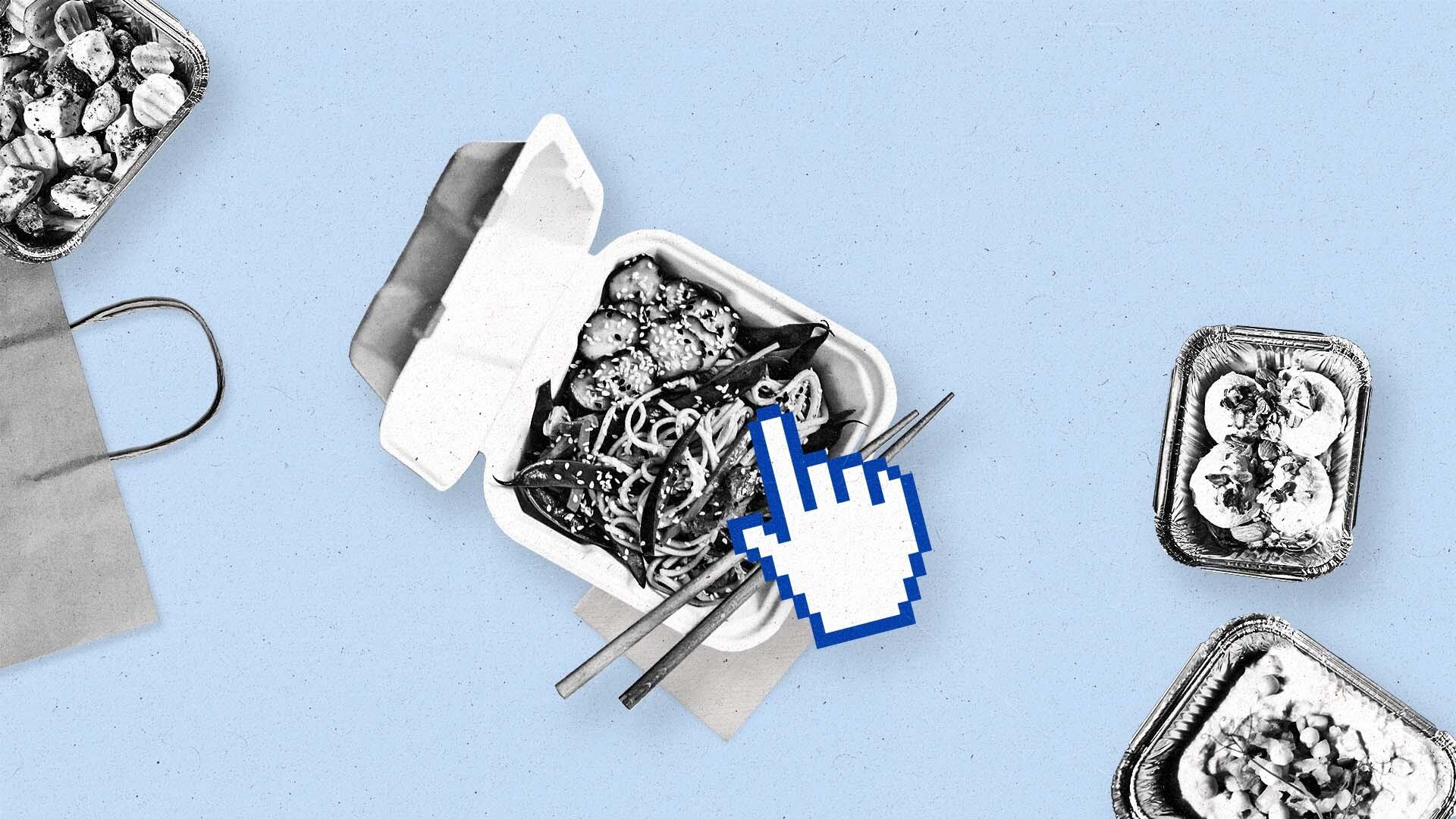 Retailers aren't the only ones eager to snap up ad dollars in the red-hot retail media space. Another set of competitors are emerging as retail media powerhouses in their own right: ride-hailing and food-delivery firms.
GroupM forecasts that retail media will grow 9.9 percent globally this year — compared to the digital advertising market's forecasted 5.9 percent growth rate — and even exceed TV ads revenue by 2028. Sensing the opportunity, ride-hailing and food-delivery companies are amping up the market competition by including ad opportunities on their apps.
Last week, European food-delivery giant Delivery Hero beat analysts' expectations for revenue growth and raised its guidance for the year, sending shares surging. Within the earnings presentation, the company mentioned its ad tech arm as one of the reasons for the results.
A day later, U.K. food-delivery firm Deliveroo said its ad business helped it grow revenue by 5 percent in the first half of its financial year. And U.S. ride-hailing firm Lyft introduced new ad products as it battles with Uber for market share.
Advertisers, meanwhile, are likely to benefit from the increased and more diverse inventory that is due to be made available in the coming months.
"In addition to creating additional visibility for their brands, [advertisers'] presence on ride-hailing apps provides an opportunity to capture impulse purchases. This is particularly significant given food and drink is among the top impulse-purchase categories," Gregory Grudzinski, head of content at WARC Digital Commerce, tells The Current, citing research from GWI.
Would you like some ads with that?
The delivery and ride-hailing firms dominating markets today are the result of cutthroat competition over the last decade, powered by billions in venture capital investments that allowed them to quickly grab market share.
Even though the pandemic temporarily boosted their business, many have recently faced questions about their long-term profitability. This led delivery services onto the same path as brick-and-mortar and online retailers, searching for the double-digit profit margins of retail media.
The likes of Uber and Lyft are increasingly placing their bets on revenue from advertising, with the former reporting a $500 million annual run rate for ad sales and the latter having grown its ad revenue 400 percent year on over year in the second quarter of 2023.
"We have two minutes of your attention. We know where you are, we know where you are going to, we know what you have eaten," Mark Grether, vice president and general manager of Uber Technologies' advertising division, told The WSJ.
Food-delivery and ride-hailing firms' retail media operations, however, differ from those of retailers. Some can entice advertisers with a "hybrid" ad offering, somewhere between digital out—of-home and mobile ads.
Uber, for example, announced in June that it will start serving full-length video ads to users across its ride-hailing app, plus Uber Eats and alcohol delivery platform Drizly. But it will also start installing in-car tablets in select U.S. cities, giving brands an additional platform to display their wares in tandem with its in-app ad offerings.
Uber isn't the only one aiming to monetize all surfaces that are likely to be seen by busy passengers or hungry customers: Lyft and Indonesian super app Gojek, among others, offer in-car tablets or screens attached to motorcycles in their ad offerings, in addition to in-app ad slots.
Another difference is the mindset people are in when using these apps — primed for convenience and impulse purchases.
"Customers [on these apps] are typically on the move or looking for a quick option to meet their needs. Because they are in a different mindset, they are also receptive to different messages and products," Carsten Becker, managing director at Omnicom Media Group Germany, tells The Current. "Especially when driving impulsive purchase decisions for low-involvement products, delivery and ride-hailing apps offer a unique spot to be in."
Delivering the ads
As they expand their ad offerings, food-delivery and ride-hailing apps will likely run into retailers' own ambitions to capture ad spend, especially in overlapping categories like consumer packaged goods, food, and alcohol brands.
But the expansion of ad formats and the variety of retailers entering the retail media fold mean that it is not yet clear just how big this overlap — and competition — will be.
A spokesperson at Delivery Hero tells The Current that Delivery Hero, which works with retailers in more than 70 countries as a quick-commerce partner, doesn't see itself as a competitor to them.
"By investing in an advertising campaign on our platform, [retail] partners can put themselves in front of potential customers at the time that they are planning on ordering, helping them increase their visibility and reach, improve their order conversion, and eventually drive more sales. […] We see ourselves as a true digital partner for such partners," the spokesperson says.
Others are not so sure.
"[Delivery and ride-hailing apps] add another piece to the retail media pie by increasing the number of ways to reach intenders and shoppers, and more moments of purchase that can be targeted by advertisers. However, the addition of new players to an existing landscape also means more competition, as advertisers have more options for allocating their budgets," says Becker.
"On the other hand, it remains to be seen whether these quick-commerce players, with their high costs and low margins in their core business, can survive long enough to become a serious competitor to the established retailers."
Subscribe to The Current newsletter