2023's top holiday shopping trends: Record discounts, mobile spending, and the Gen Z effect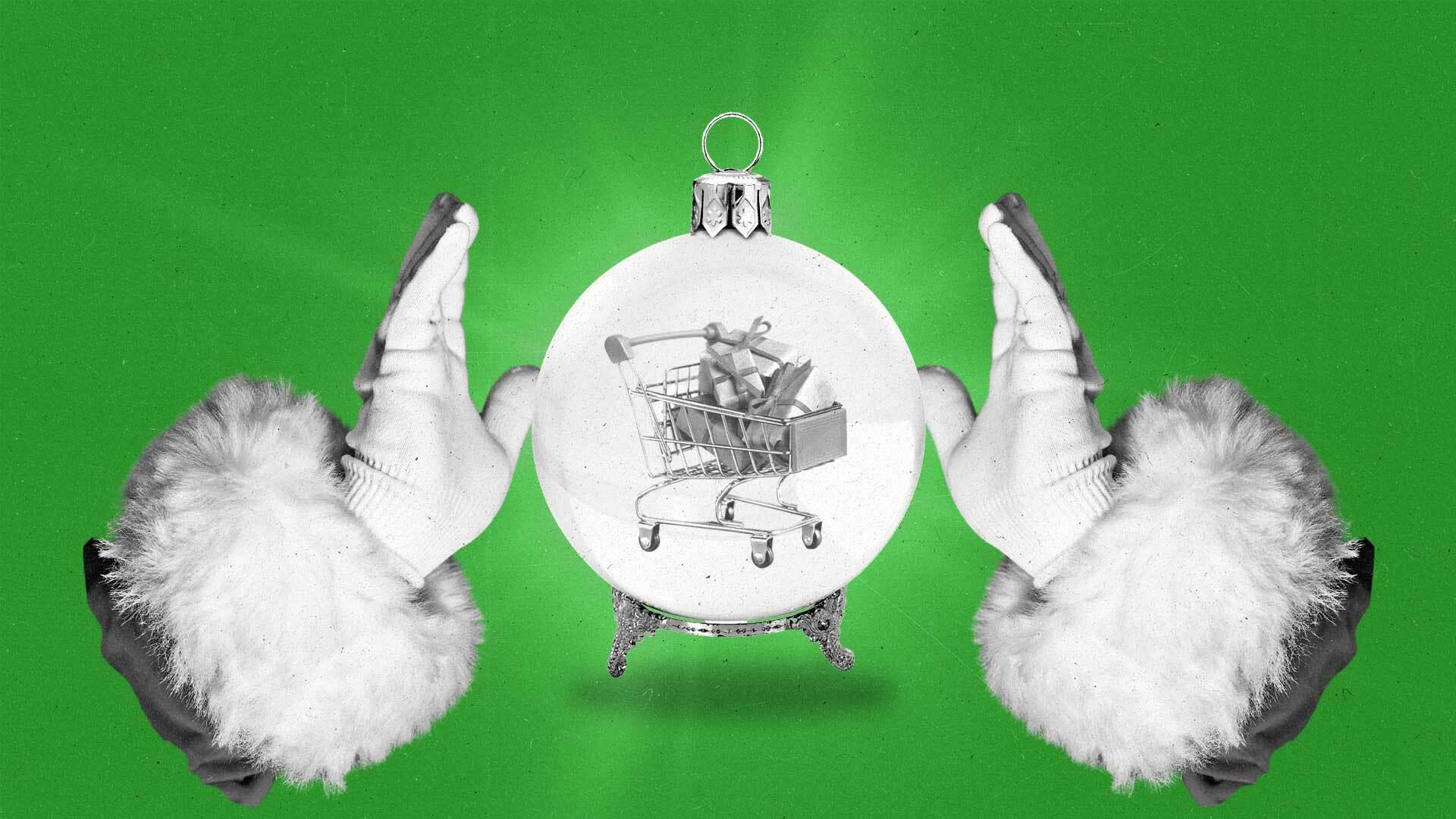 With the holiday shopping season starting earlier than ever and inflation still top of mind, trends for this holiday shopping season are quickly emerging.
Marketers are zeroing in on Gen Z buyers this season and predicting record discounts, as well as spending through smartphones. These trends signal subtle shifts in buying power, shopping preferences, and ways marketers can meet this moment — ones likely to snowball into 2024.
There's a lot to like about zoomers this holiday season: Gen Z is the most optimistic generation when regarding the economy and is the most likely to spend more on discretionary purchases, according to a recent survey from PMG and GWI. The survey found that Gen Z spends 26 percent or more of their income on so called "nonessentials" each month, compared to millennials spending 19 percent, Gen X spending 10 percent, and baby boomers spending 7 percent, respectively.
"They may not have as much money in terms of household income, but when it comes to monthly discretionary spending, they're actually spending a lot more than other generations," Angela Seits, managing director and head of strategy and insights at PMG, tells The Current.
To that end, PMG and GWI found that 40 percent of Gen Zers surveyed are planning to shop for themselves this year, outpacing millennials by 7 percent and all other ages by 24 percent.
"That's the reason why it's really important for advertisers to still treat Gen Z as a very important group to get in front of during the season," Seits says. "They have a bit of a 'treat yourself' mentality. It's a good time to get in front of those Gen Zers with that self-care-related messaging, as they're shopping for themselves as well as their family."
Gen Zers' spending power has made huge strides as more of the generation comes into adulthood, with an estimated $450 billion at their disposal this year — $90 billion more than estimations from 2021.
Social media remains a top way to connect with zoomers, who have been plugged into technology since early childhood. The social media landscape of today is far different than the nascent digital world that millennials grew up with, as platforms like Instagram and TikTok are now far more commerce driven.
"The way you go back and forth between seeing a friend's thing seamlessly to buying something you didn't know you wanted to buy," said Jon Cook, global CEO of newly formed ad agency VML, in a recent interview with The Current. "I didn't enter that Instagram adventure trying to buy something. In 2023 it exponentially advanced how seamless it was between buying and shopping and learning."
Echoing that sentiment, a record $113 billion will be spent through smartphones in the U.S. this holiday season, 14 percent more than 2022, according to Adobe Analytics. The report also predicts that mobile will overtake desktop in total digital purchases during this holiday season, growing from 47 percent to 51 percent.
To make those purchases more enticing, many retailers are extending record discounts. Adobe expects items overall to be discounted as much as 35 percent during the second half of November. Toys will be marked off the most (35 percent), followed by electronics (30 percent), according to Adobe.
This movement underscores that shoppers are likely looking to cash in on high-quality items while they are discounted. To that end, Seits cited quality as her top holiday trend that will extend into 2024.
"Trendiness is not trending this season," Seits says. "And what I mean by that is that we saw that all generations are much more deliberate about how they're shopping this year. And so even though price is a key factor for them, quality emerged as one of the most important drivers in anyone's holiday purchasing decision. We saw that people wanted to invest in fewer, better things as they're gift giving. And I see that as a trend that will last."
The PMG Holiday Shopper Insights Survey with GlobalWebIndex (GWI) surveyed 3,013 internet users aged 18 and up, a sample of GWI USA survey respondents, on their holiday shopping intentions, gifting, spending attitudes, and travel plans this year.
Adobe's shopping forecast is based on Adobe Analytics data, analyzing commerce transactions online, covering over 1 trillion visits to U.S. retail sites, 100 million SKUs, and 18 product categories. The forecast covers from November 1 to December 31, 2023.
Subscribe to The Current newsletter