P&G, L'Oréal, and more increase ad spend as inflation falls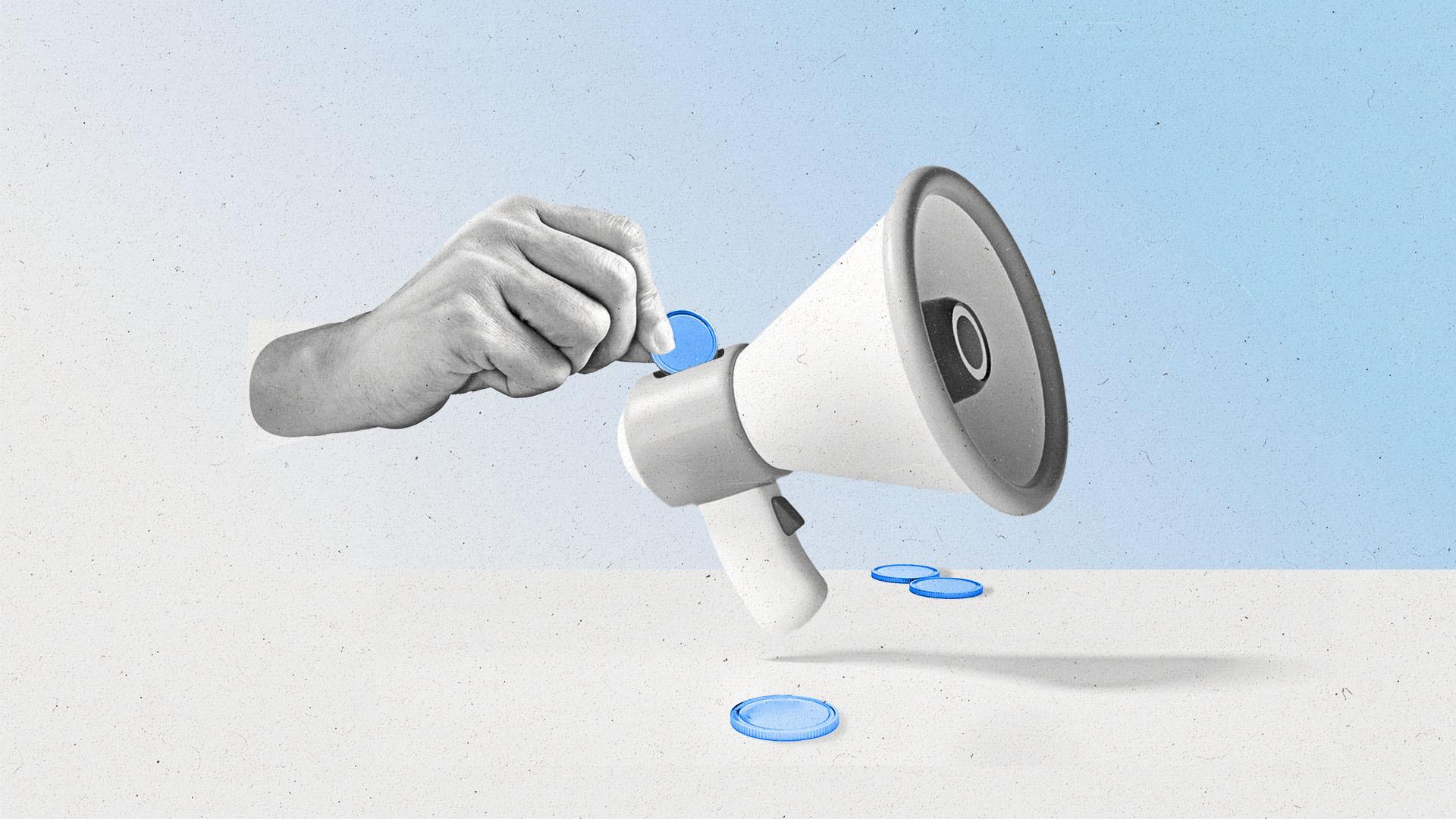 After a few turbulent quarters preparing for a recession that hasn't materialized, major advertisers are once again increasing their ad spend. In a round of earnings last week from major companies across categories, those advertising dollars correlated to better bottom lines.
Procter & Gamble's (P&G) organic sales growth went up 8 percent after increasing its ad spend by $453 million last quarter, according to the company's earnings report. P&G is not alone though, with other major consumer packaged goods (CPG) companies like L'Oréal, Unilever, Kimberly-Clark Corp., Nestlé, and Hershey Co. also reporting increased organic sales growth and rising ad spend last quarter.
"As we further develop our ability to target more effectively and efficiently in the media space, we generally see a higher return on investment on every incremental dollar that we spend, so we will carefully push in that direction," P&G CFO Andre Schulten said during the company's earnings call.
These results come after Federal Reserve Chair Jerome Powell predicted the U.S. won't fall into a recession and inflation dipped to its lowest rate in more than two years.
Even with the market conditions in the U.S. on the right track, the Fed doesn't think the work is done yet. The central bank raised interest again in late July to its highest rate in 22 years, all in an effort to bring inflation down from 3 percent to its target goal of 2 percent.
Inflation has played a major role in consumers' — and consequently advertisers' — lives over the past two years. With inflation leveling out and the U.S. economy on the path to a soft landing, marketers and analysts are sharing how these economic forces have shifted their clients' advertising plans. Marketers' top priorities are to be more flexible with their ad spend while balancing brand and performance-driven campaigns.
"Regardless of what happens with inflation, inflation up or inflation down, that desire for flexibility and that need to continue following that shift in audience behaviors will continue to be important." AMP Agency's VP of media, Paula Berkel, tells The Current. AMP represents brands like Zillow as well as brands across verticals like fashion, travel, and CPG.
CPG and groceries are two categories of everyday items that have been hit hardest by inflation. As a reaction to higher prices, many consumers traded down to more affordable products, with the cheapest tier of grocery items growing its share of sales by 35.6 percent from 2019 to 2023, according to a recent report from Adobe Analytics.
Talia Arnold, co-founder and managing director of media agency Exverus Media, tells The Current that brand switching has led advertisers in the CPG space to tighten their belts and focus on channels outside of traditional advertising.
"Even if I'm growing, how do I make sure that I'm not losing on margin?" Arnold says. "So one of the first places to cut back on is advertising. One of the first places to cut back on within advertising is the more upper-funnel brand media. [Advertisers are instead] doubling down on more things like retail media and performance media."
That shift is driving digital ad revenues globally. Magna, which is global media agency IPG's intelligence arm, forecasts that digital advertising is projected to grow to $577 billion worldwide, taking 69 percent of the total share of ad sales. Two driving forces to those rising digital numbers are retail media and e-commerce, according to the report.
"The reality or the perceived risk of down-trading led a lot of marketers in CPG brands to slow down their advertising spending," Magna's executive VP of global market intelligence and marketplace strategy, Vincent Létang, tells The Current. "And rather than support their products through traditional ad campaigns, they went down the funnel and worked on sales activation, and on developing e-commerce."
Double whammy
Exverus, which specializes in working with CPG brands like Coca-Cola and Premier Protein, plans out its media strategy every summer with clients. Arnold described talking with brands that lost market share as they increased prices while decreasing advertising as a "now what?" moment.
"That's kind of the double whammy that we see, actually, with the clients who had to both increase prices and decrease marketing investments," Arnold says. "Those are the ones that are having the hardest time."
To combat that approach, Arnold says Exverus comes up with a media strategy that combines brand awareness and measurable performance.
"It's like we've got two engines going at the same time," Arnold explains. "We can't trade off one versus another. We have to have a balance of both."
Leveraging data
Still, even when activating brand media in a campaign, Arnold stresses in today's world it must have a data component.
"It has to also be within the lens of making sure we're finding those people who have fallen off, using purchase-based data to find those lapsed buyers and bring them back," she says.
Leveraging data to measure success is key in conversations with clients, according to Berkel. "Our clients are being challenged by their bosses and their boards to prove that ad spend is working."
While many CPG brands leaned into marketing closer to the point of purchase, Létang says automotive brands went the other way and threw their weight into long-term brand advertising. Hampered by the short supply of cars on the market in the first half of 2022, carmakers shifted their ad budgets from short-term sales efforts into brand-building plays.
"In the case of the auto industry, the obvious goal is the transition to electric with all the legacy brands that need to establish their credentials," Létang says, adding that while electric cars made up around 5 percent of total U.S. car sales in 2022, they were around 40 percent of automotive ad spend. "I like to mention that because that's an example of marketing wisdom: using traditional media to seek long-term branding equity."
Staying flexible
No matter where ad spend is allocated, everyone The Current spoke with said the flexibility to control the spend is a top priority. And with upfronts season not fully finished yet, Berkel and Arnold both called out upfront buys as a space where some of their clients are willing to give up savings for flexibility.
"Locking in programs in advance for price savings is, in my experience, not really fashionable anymore or productive," Arnold shared.
"We have clients who are in the linear upfront conversations and I'd say there's a little bit more hesitancy this year to really commit to some of those dollars upfront," Berkel adds. "The consumer behavior changed a lot over the last four years, and we started to see clients moving more money to digital, moving more money into those flexible media channels."

Subscribe to The Current newsletter