The perfect storm rattling Hollywood has major implications for advertisers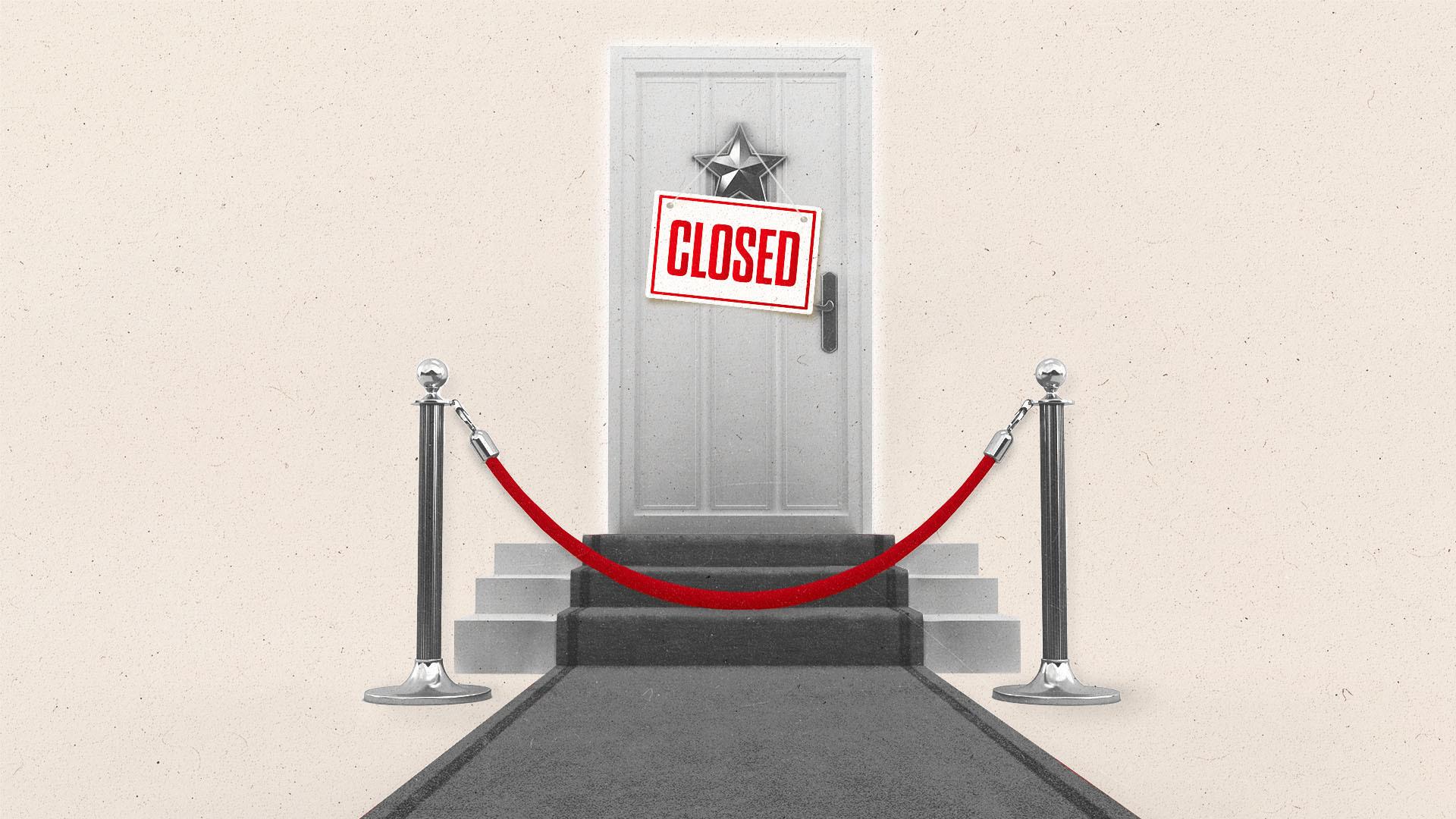 For the second time since 2020, Hollywood has essentially come to a halt, which could have major ramifications for the advertising industry.
Thousands of actors went on strike last week after the big studios failed to reach a deal for a new contract with SAG-AFTRA, the actors' guild, before the [date] deadline. They joined Hollywood writers on picket lines after they, too, went on strike in early May over concerns regarding streaming residuals and the rise of AI.
It marks the first time that both actors and writers have gone on strike at the same time in over 60 years. The dual strikes come at a time of disruption for the film and TV industriesas they grapple with sluggish streaming revenue, a flailing linear TV model, and disappointing box-office figures. Of course, the state of the entertainment industry impacts the ads appearing in everything from your favorite publication to the Super Bowl.
The full extent of the double strike may not be immediately felt and could depend on how long it lasts. But entertainment industry experts suggest the strikes may not be ending any time soon.
The strikes intensify TV's existing challenges
Analyst Rich Greenfield believes writers and actors could strike for "months."
"The longer the strike, the more it impacts release schedules, which is not a positive for anyone," he wrote, adding that it's also "just another negative for the linear TV ad market, as brands will be even less willing to commit dollars for the 2023-2024 TV season."
Daniel Konstantinovic, an Insider Intelligence analyst, echoed this sentiment, writing in an analysis last week that a prolonged strike "means there will be little to no new content for advertisers to buy space alongside."
Linear TV had already been struggling prior to the strikes amid declines in customers and revenue. A MoffettNathanson report last year stated linear was "hanging by a thread." In an interview with CNBC last week, Disney CEO Bob Iger suggested he's open to selling the company's TV assets, which include ABC and FX, saying "they may not be core to Disney."
Iger said that "the disruption of [the traditional TV] business has happened to a greater extent than even I was aware."
Content-wise, media companies are already shuffling network TV schedules to prepare for the strikes. The hit series Yellowstone, which airs on the cable channel Paramount Network, will make its network debut on CBS, which is also owned by Paramount Global, this fall.
While the entertainment industry is grappling with the declining linear TV business, streaming is facing woes of its own. Some major media companies in recent years launched their own streaming platforms to compete with Netflix but have yet to reach profitability on the endeavor. In response, the companies have focused less on subscriber growth and more on boosting revenue, primarily through advertising.
A prolonged double strike could intensify streaming concerns. The longer it lasts, the more potential impact on new-content premieres, leaving streamers to rely on licensed library content, according to CNBC. However, streaming could be better off in the short term than linear TV, according to Konstantinovic, the Insider Intelligence analyst.
"Enormous content libraries mean Netflix and others can resurface old material to their homepage and keep content fresh for advertisers," he wrote.
Added hurdles to the film industry's comeback
In the short term, some movie productions have already paused, and actors won't be able to promote upcoming releases, per the SAG-AFTRA strike rules. Movies coming out soon, like this week's releases of Barbie and Oppenheimer, have already enjoyed weeks of pre-release promotion. But movies coming out later this year, especially those with big-name actors attached, could suffer.
"Films that are less reliant on cast participation for promoting a project could 'stick,'" Mike Polydoros, co-founder of cinema marketing agency PaperAirplane and a former studio executive, wrote in his weekly industry email. "This scenario could create a short-term opportunity for genre films."
The longer the strike lasts, the more chance there is of release-date shuffling, due to a lack of promotion for upcoming releases and stalled productions on movies in the works, according to Polydoros. Three studio chairs told The New York Times that if the strike lasts beyond Labor Day, it could even impact the 2024 theatrical calendar.
"If the days turn into weeks, we should not be surprised to see some significant release schedule jockeying," Polydoros wrote.