The unusual suspects: Streaming giants make a splash at Cannes Lions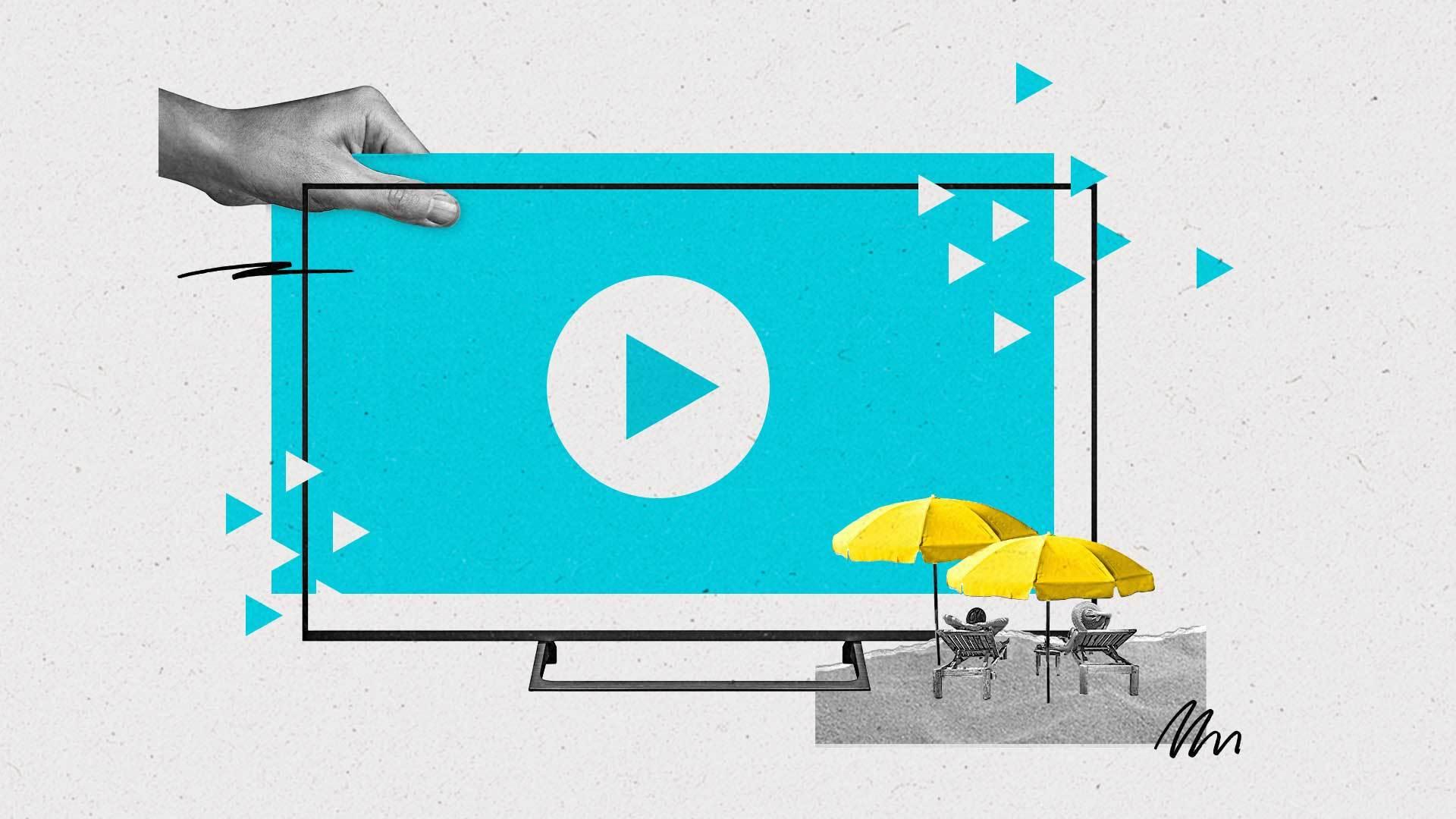 Stop us if you've heard this one: Netflix, Amazon, and Apple walk into Cannes Lions…
While the companies have attended the Cannes Lions Festival of Creativity before, this year is different: All three are showcasing their streaming advertising businesses for the first time during the ad industry's biggest week.
"Cannes Lions is streamers' chance to establish themselves as the next generation of video advertising," Daniel Konstantinovic, a media analyst with Insider Intelligence, told The Current.
Netflix launched an ad-supported plan in November; Amazon reportedly has plans to launch an ad tier for Prime Video, on top of its free ad-supported streaming television (FAST) platform, Freevee; and Apple will be making an official debut as it seemingly builds an ad business for Apple TV+.
Tubi, another FAST platform, is also among the video streamers with a presence at Cannes this year — and even has a shot at taking home a trophy for its "Interface Interruption" campaign that aired during this year's Super Bowl in the U.S.
It's safe to say that streaming is taking over the Croisette like never before.
"There's going to be an effort to both lay the groundwork for yearslong relationships, and to show advertisers that streamers can quickly innovate and deliver new formats that anticipate what advertisers want from streaming platforms," Konstantinovic said. 
Cannes Lions is happening during a crucial moment for streaming
This year's festival comes at an inflection point for the streaming industry, as many of the key players invest more in advertising to increase revenue. Netflix and Disney only recently joined other media companies like Paramount and NBCUniversal in launching ad plans for their respective streaming services, and even tech giants like Apple and Amazon are now looking to play a similar game.
For Amazon's part, it plans to stream some of its Prime Originals on Freevee, which could drive viewers to its free ad-supported offering, and perhaps convert consumers who are already open to ads to signing up for Prime Video if they haven't already.
"Amazon has been making a major push into advertising in other sectors of its business, so delving into streaming ads makes sense," Konstantinovic said.
He noted that Amazon has made a heavy push into sports, particularly with Thursday Night Football; Apple, too, with Friday-night baseball games and more. Further, Netflix is reportedly planning its first livestream of a sports event with a celebrity golf tournament.
Sports rights "are a cornerstone of nearly every streaming service's plunge into advertising. They've got baked-in advertiser interest that gives the companies some wiggle room in figuring out tech and format while guaranteeing some level of new revenues," Konstantinovic said.
Now Netflix and other companies in the streaming space face a pivotal moment to woo the ad sector at Cannes Lions at a time when consumers are indicating interest in ad-based streaming.
Streaming consumers are open to advertising
According to Antenna co-founder and CEO Jonathan Carson, who spoke to The Current, currently one-third of all premium video subscription signups in the U.S. are going to ad-supported plans.
Netflix itself appears to be bullish about its ad business. Co-CEO Greg Peters said during its upfronts presentation last month that over 25 percent of new signups globally have opted for the ad-supported plan in regions where it's available.
As the streaming space has become inundated with a bevy of options, Antenna has found that the average number of services per subscriber has significantly increased over the last several years. Faced with so many options, many consumers would be more likely to opt for a cheaper, ad-based tier; among those faced with choosing ad-supported plans two or more times, 71 percent have opted for advertising at least once, according to Carson.
That could be a long-term benefit for an industry looking to focus more heavily on advertising. Antenna has observed that subscribers to ad-supported plans have a slightly higher loyalty rate than ad-free subscribers, Carson told The Current.
"As long as the advertising revenue fills the gap left by the lower monthly price point, ad-supported subscribers can actually have higher CLTVs [customer lifetime values] for streamers," Carson said.