New survey shows 59 percent of marketers' upfront buys will lean on CTV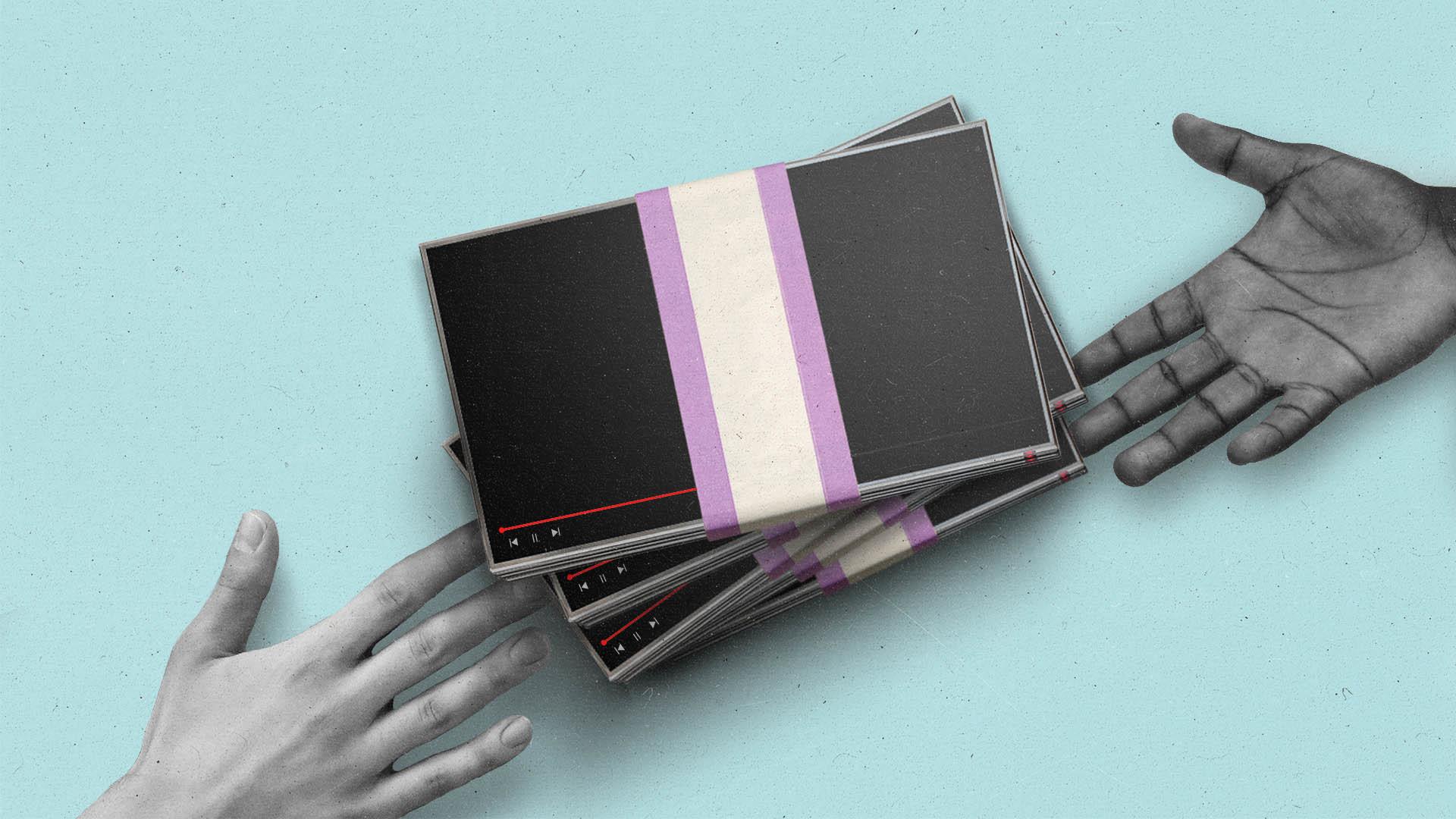 Many advertisers and agencies are making connected TV (CTV) a big part of their upfronts strategy this year. In fact, new research finds that 59 percent of respondents who manage multimillion-dollar digital budgets say their upfront buying plans will either lead with CTV or balance linear and CTV buys equally. A full 29 percent of respondents say they'll spend more on CTV.

These insights come from a survey conducted by market research firm Advertiser Perceptions and The Trade Desk Intelligence, which surveyed 150 digital advertising leaders from U.S. brands and agencies that manage budgets of at least $20 million for digital and $1 million for connected TV advertising.

Traditionally focused on linear TV, the upfronts have been a staple of the TV business for 61 years. As streaming and cord-cutting fundamentally change how TV networks operate, the upfronts are also evolving.
Ad spend on CTV has exploded in recent years, going from $2.8 billion in 2017 to $21 billion in 2022, according to Insider Intelligence. By 2026, the publication predicts that spend will skyrocket to $43.5 billion.

Spending at the upfronts is no different. In 2017, upfront CTV ad spend was $1.06 billion. This year, it's expected to reach $8 billion, according to Insider Intelligence.

Overall spend at the upfronts (linear TV and CTV combined) has hovered around $19 billion over the last five years, and many advertisers are moving their dollars over to CTV. T-Mobile's VP of media, Kari Marshall, said on a recent episode of The Current Podcast that streaming has fundamentally changed the brand's upfronts strategy.

"[Streaming] changes our conversations, where we oftentimes almost start with the streaming conversation and [our conversation around] linear is a little bit more passive," Marshall said. "Linear plays a role for sure, but even linear is more of a seasonal role. [With the] NFL, you're going to be in linear — we still need the scale for our business. But [with] OTT [over-the-top] and what connected TV provides, not only do we have to be there because that's where consumers are, but it presents an opportunity and presents a challenge for mass advertisers."

Marshall said measurement is the challenge, but targeting capabilities are the opportunity. Marketers surveyed by Advertiser Perceptions reported more transparency and better measurement as the most appealing aspects of CTV.
Nate Notwell, the head of North American consumer experience at Johnson & Johnson, underscores the importance of measurement technology in building an effective upfronts strategy.

"A more critical part of the upfront is, what are the capabilities that are being built as part of those CTV offerings to allow brands to engage a consumer that is more frictionless?" Notwell said on The Current Podcast. "Are there elements or capabilities that are being built where you can 'add to cart' during a program or where you can find more information without leaving the viewing experience that you have? As that evolves over time, I think that that has to be a critical part of the upfront because that's a real part of the CTV offering."

New measurement capabilities have also disrupted the framework of the upfronts. For decades, TV networks guaranteed audience figures with Nielsen ratings months ahead of time. Now, in the age of streaming and programmatic buying, most advertisers want more sophisticated audience data and the flexibility to make decisions in real time.

Sixty-nine percent of those surveyed by Advertiser Perceptions said they strongly or somewhat agree that upfront deals should be executed in biddable channels wherever possible. Starting upfronts buying months before major presentations, along with bringing streaming and programmatic advertising into the mix, has likely led many networks and advertisers to feel pressure to adapt.

"What has changed, frankly," Paramount's Halley says, "is the complexity of those upfront discussions."