Streaming wars no more: Media companies play nice with content to compete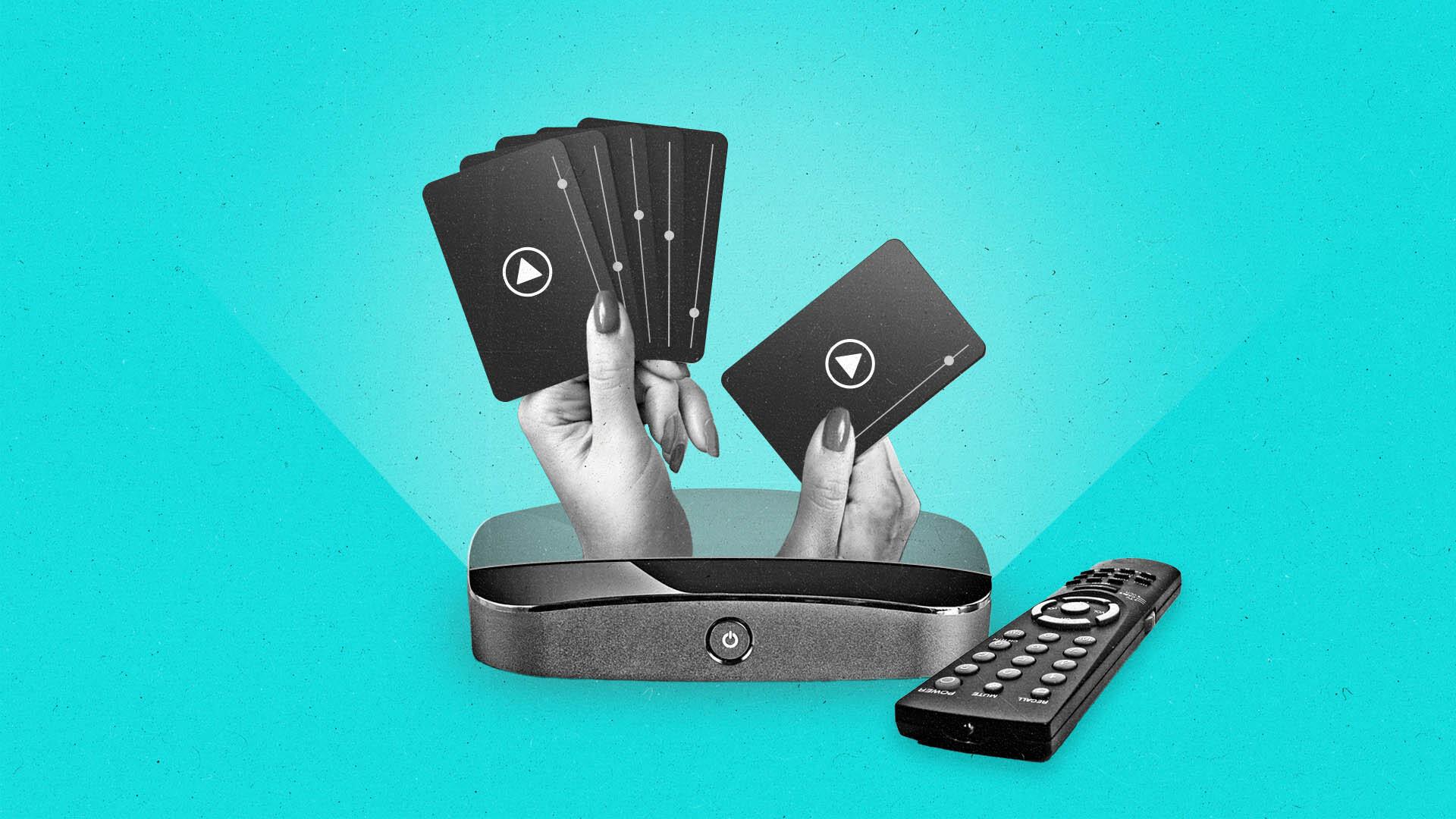 A few years ago, as the streaming boom emerged, media companies were making an effort to build new platforms with their own legacy content in order to attract subscribers and distinguish themselves from competition.
Today, that's starting to change. The Hollywood writers' strike has gone on for two months, halting major productions for original content. Furthermore, the economics of streaming have simply shifted rapidly. To boost revenue, companies with streaming components are not only building advertising businesses but also engaging again with the licensing deals they started to move away from just a few short years ago. Sounds a lot like the licensing and syndication model of linear TV's past, doesn't it? Consider it a reboot of some of the original traditional TV business models.
"This strategy is merely a continued recreation of the traditional economic television model via the internet," Brandon Katz, an entertainment industry strategist at data firm Parrot Analytics, told The Current. "At a time when every parent company is attempting to claw out profits from its direct-to-consumer division, particularly as linear TV's value evaporates more rapidly, licensing select titles to other services is a logical and financially fruitful move."
The latest move is HBO's new licensing deal with Netflix. Insecure started streaming on Netflix this week, the first HBO original to do so, with more reported to come. It's part of a co-exclusive streaming partnership between Netflix and Max (HBO parent Warner Bros. Discovery's service, formerly known as HBO Max).
Warner Bros. Discovery has shown a willingness to license some content to other parties before now, including an animated Batman series to Prime Video. Paramount Global CEO Bob Bakish said during a shareholder meeting in May that licensing content "produces enduring value." And Disney CEO Bob Iger expressed earlier this year that the company would consider licensing some content to third parties, saying profitability was a challenge.
That's the crux of the situation: Some media companies have invested tons of money into streaming without turning a profit on the endeavor and have realized that the path toward boosting revenue lies in advertising and licensing. But while the strategy might be new to nascent streaming players like Disney+ and Max, it's a tried-and-true technique for the media companies overseeing them.
"We must remember that syndication and licensing have been a major component of the Hollywood ecosystem since the 1960s," Katz says.
Katz added that the key to avoiding brand dilution, to making sure consumers still associate a brand with its main content destination, is "strategic title selection." For instance, Iger said that brands like Marvel and Star Wars wouldn't be considered as part of licensing opportunities, meaning Disney+ would likely remain their exclusive streaming home.
In the case of HBO, Insecure was the network's 45th-most "in-demand" series during the first half of this year, according to Katz (Parrot Analytics measures demand, or the interest in a piece of content).
"It would be a different story if House of the Dragon and Succession suddenly popped up on a rival platform [to Max]," Katz says.