58 percent of young sports fans rely on a streaming service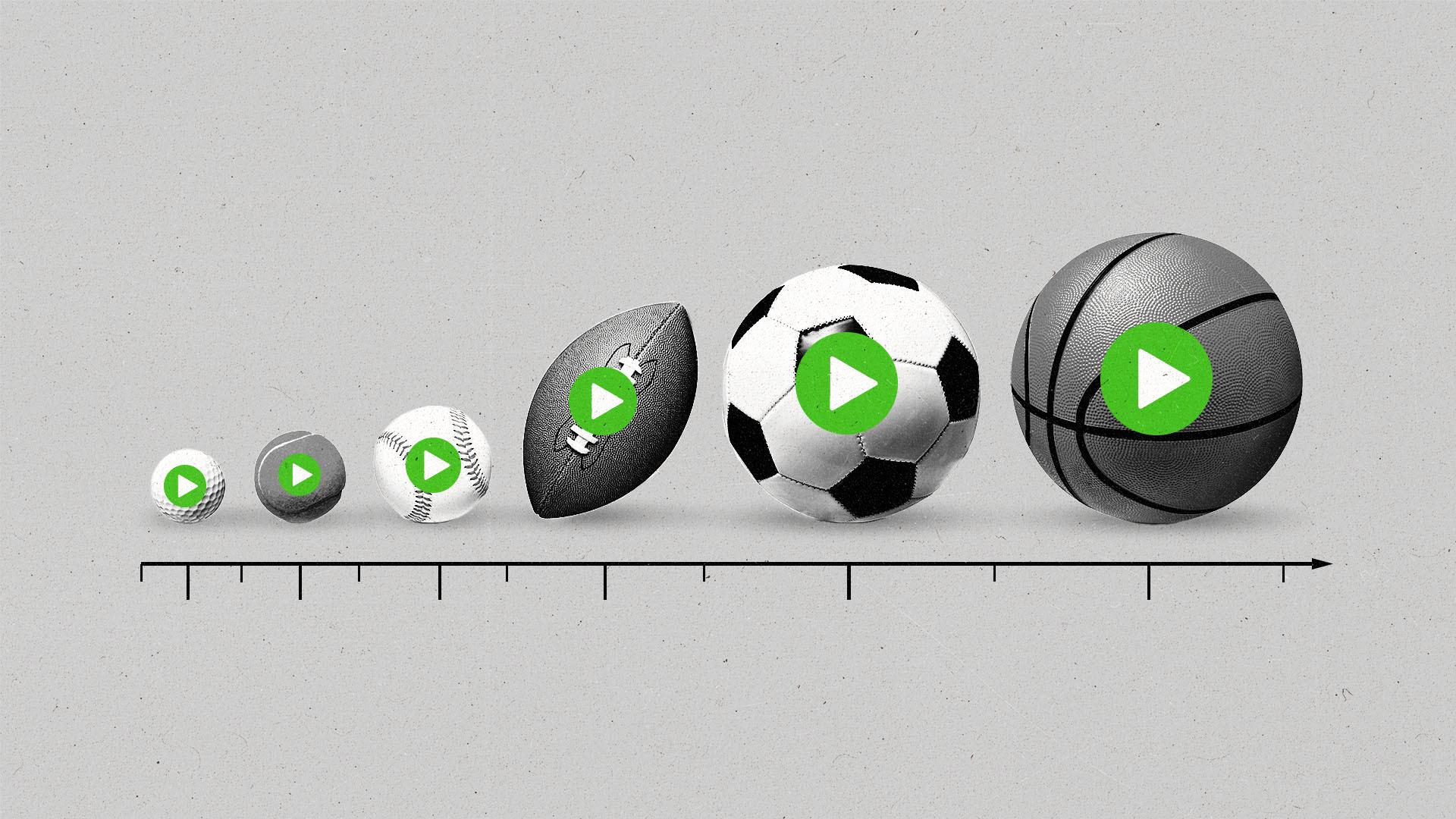 Streaming could be the future of sports in the U.S. if the next generation of fans has anything to say about it.
Fifty-eight percent of sports fans ages 18 to 34 used at least one sports-focused streaming service — like ESPN+ or NFL+ — in 2022, compared to 34 percent of those 35 years and older.
This data is according to a survey of 4,001 sports fans in the U.S. ages 18 and older conducted by Activate, a tech and media consulting firm, as part of its 2023 Technology and Media Outlook report published in October 2022. It defined those 18 to 34 as "next gen" fans, and those 35 and older as "legacy fans." The report defined a sports fan as anyone who followed at least one sport in the previous 12 months, which meant attending live games, watching live broadcasts or game highlights, or reading analyses of games.
Twenty-nine percent of sports fans 18 to 34 subscribed to three or more sports-focused streaming services, while just 14 percent of those 35 and older said they subscribed to that many.
As cord-cutting has surged in recent years, sports rights have become a new battleground in streaming, with media and tech companies making gains. Amazon began airing Thursday Night Football games last year, and Apple has deals with Major League Baseball and Major League Soccer. Disney is eyeing a streaming future for ESPN, and Warner Bros. Discovery is reportedly planning a sports tier for its Max platform. Paramount+ and Peacock already offer livestreams of some sports broadcasts that also air on their sister networks.
Some sports leagues themselves are even building up their streaming offerings. The National Football League announced last week that it would include its cable networks, NFL Network and RedZone, on NFL+ and raise the price.
Overall, the survey suggested that sports viewing in general via traditional pay TV has fallen, while streaming is on the rise. Fifty-two percent of respondents said they watched sports through pay TV during the previous 12 months, compared to 67 percent in 2019. However, 29 percent said they watched via a streaming service in 2022, and that didn't include viewing of Thursday Night Football on Prime Video. The number was 6 percent in 2019.
Subscribe to The Current newsletter