Why sports are the next frontier in streaming dominance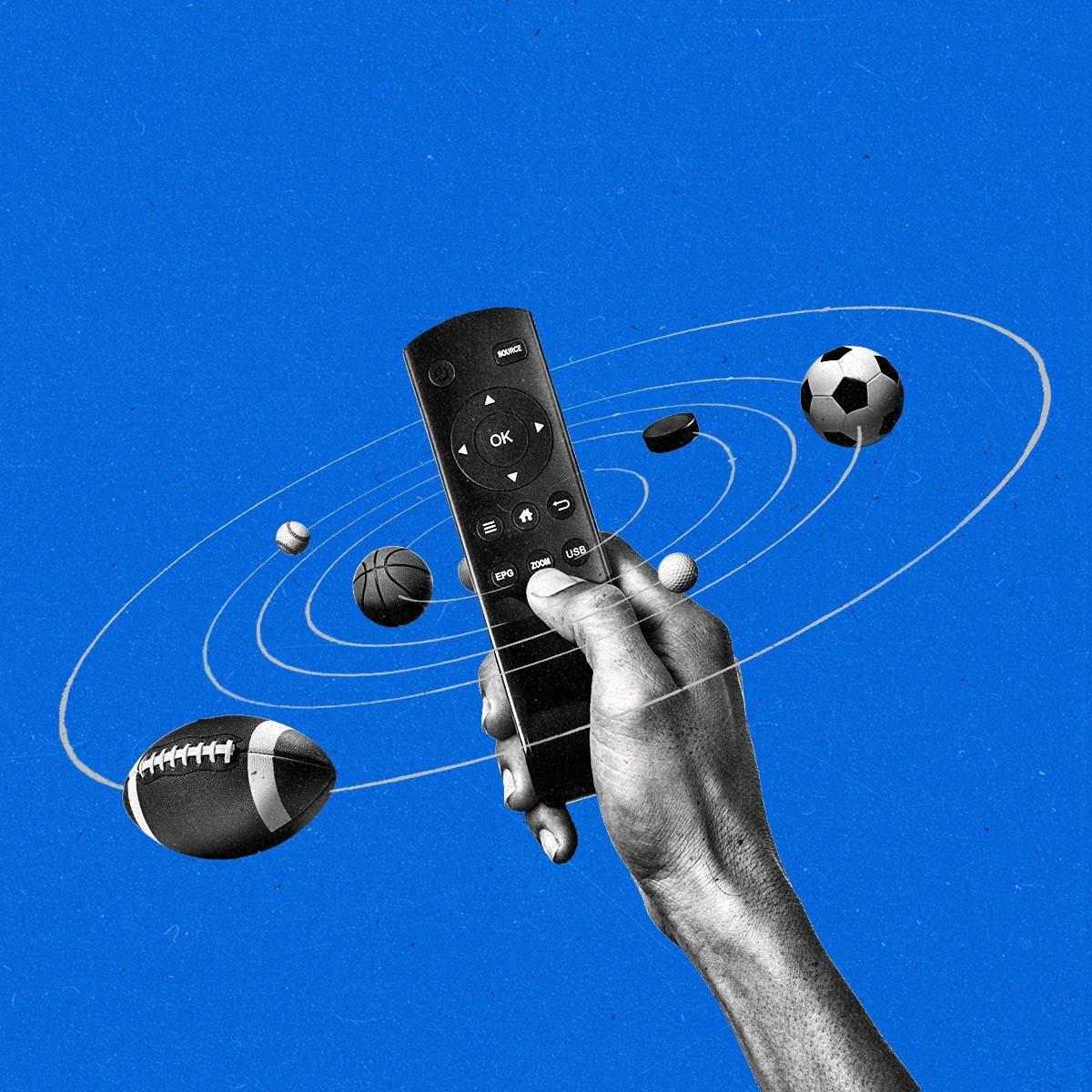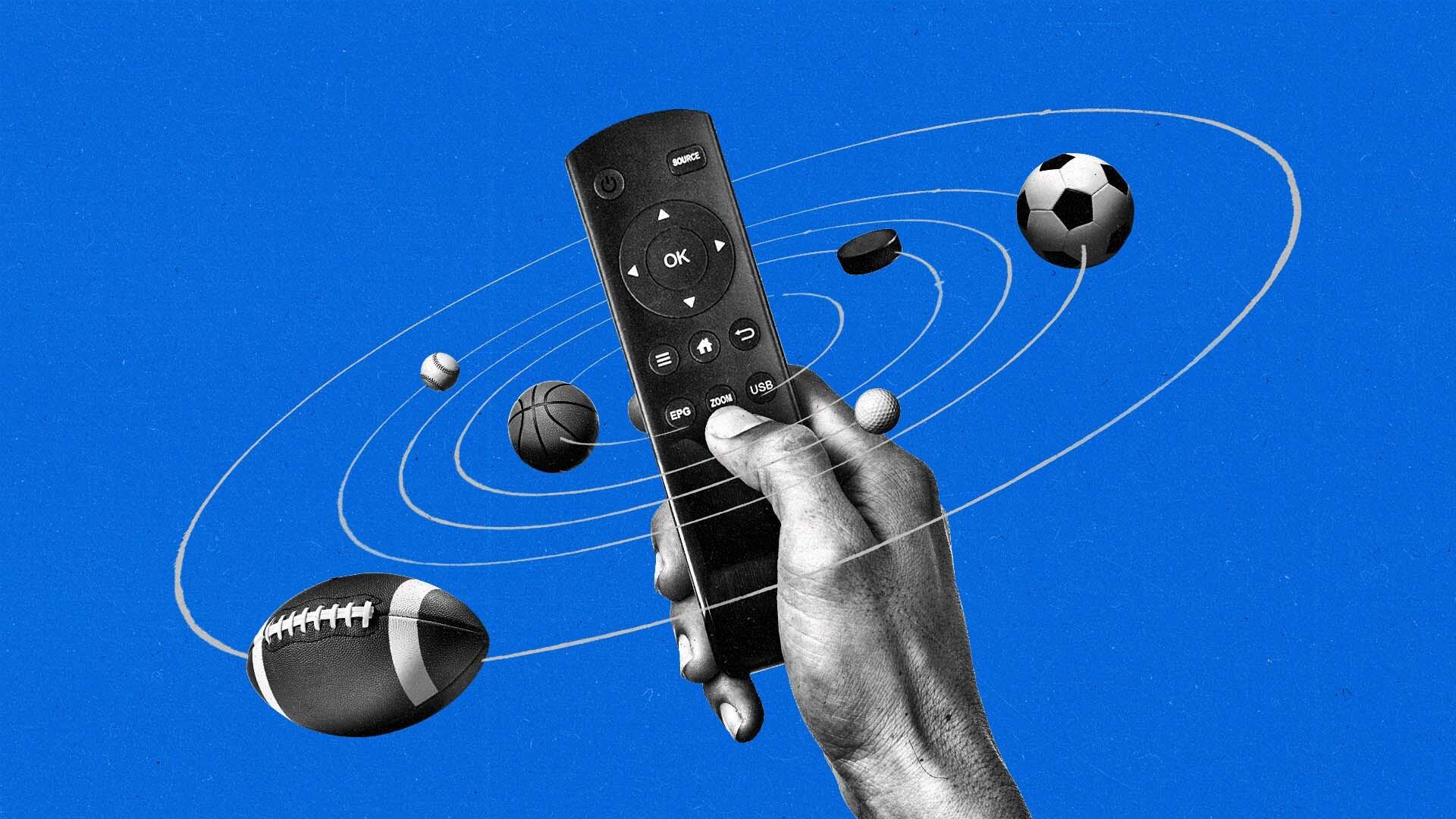 The streaming wars could turn into the sports streaming wars soon.
Warner Bros. Discovery is reportedly planning to launch a sports tier on its Max streaming service under the Bleacher Report brand, and Disney is looking for strategic partners to offer the ESPN cable network as a subscription streaming option in the future. Tech giants Apple, Amazon, and Google's YouTube, along with Disney, are interested in the rights to stream local NBA games, according to Bloomberg.
The growing interest in sports streaming among legacy media companies like Warner Bros. Discovery and Disney comes at an inflection point for the entertainment industry, as traditional linear TV revenue falls, particularly over declining ad dollars. Live sports broadcasts are still among the most-watched TV programs of any given year, but media companies increasingly view streaming as their future, and likely hope a shift to connected TV (CTV) ad spend can make up for the declines in linear TV.
Jack Genovese, research manager at data firm Ampere Analysis, wrote in a report published in February that "in 2023, subscription OTT services will account for more than a fifth of total spend on sports rights across the most important sports markets worldwide."
Competition from tech companies, which have already made gains in streaming-sports rights, may have heightened the urgency. Amazon aired Thursday Night Football games last year, and Apple has landed deals with Major League Baseball and Major League Soccer. Earlier this year, YouTube secured the rights to the NFL Sunday Ticket package, which airs games outside of one's local region.
And while Netflix has yet to dive into live sports, The Wall Street Journal reported in June that the company was in talks to livestream a celebrity golf tournament. It's also invested in sports-adjacent programming, such as the recent docuseries Quarterback.
"Sports is unmatched in the scale and engagement of the audience," says George Pyne, CEO of Bruin Capital, an investment firm that specializes in sports.
Fears of linear TV's decline may have hastened sports' shift to streaming
In a report last month, Insider Intelligence Senior Content Marketing Strategist Alexandra Samet wrote that CTV ad spend in the U.S. has increased by nearly 400 percent since 2019, and will continue to grow substantially while linear TV ad spend growth decelerates. Insider Intelligence also forecast that by the end of 2027, the proportion of U.S. households with traditional pay TV will drop to just over one-third.
Disney CEO Bob Iger recently told CNBC that "the disruption of [the traditional TV] business has happened to a greater extent than even I was aware."
Consumer preferences have also shifted, and media companies will want to meet viewers where they're at. An Ampere Analysis survey conducted in Q2 2022 of 15,000 global sports fans ages 18 to 64 found that 37 percent only wanted to watch sports via a streaming service, while 21 percent preferred traditional broadcast networks (the remaining 42 percent were indifferent).
"The cable bundle is being disrupted with fewer subscriptions; ESPN is in fewer homes and the pricing power is less," Pyne says. "That is going to continue for other cable providers and even more traditional linear networks. As a result of cord-cutting, more and more consumers will watch on streaming."
As anxiety over linear TV mounts, "spend on sports rights by subscription OTT [over-the-top] platforms is destined to grow over the next few years," according to Genovese.
"This is due in part to the opportunities that sports offer to streaming platforms; but also to the challenging economic headwinds and shifting consumer expectations and habits which will limit traditional sports broadcasters' ability to spend on sports rights going forward, leaving an opening for new entrants," Genovese wrote.
A larger transition to sports streaming might be slow
While sports streaming is having a moment, Pyne, the Bruin Capital CEO, says we're still in a "transition moment" that could take years. Despite linear TV's struggles, sports programming is still immensely popular, and as such will still be enticing for leagues if the money is still there.
Streaming businesses for legacy media companies are still in the early stages, and their "appetites for investment has resulted in losses," Pyne says, referring to some platforms that are still vying for profitability. As such, a full-on embrace of expensive streaming-sports rights "won't happen overnight."
Meanwhile, linear networks will "hang on to sports as long as they can," Pyne says.
Streaming could create new opportunities for sports leagues, though, which could be enticing in the long term, according to Pyne. Platforms' breadth of consumer data can help better connect leagues with their fans, for instance. Some leagues have already suggested that this is important to them: The NFL recently announced that it would include its cable channels in its NFL+ streaming service, which offers live in-market games via a mobile device. The platforms that take advantage of sports to differentiate themselves could win out in the end.
"[I think] years from now, there won't be as many streaming platforms as there are now," Pyne says. "Sports is a differentiator."
Subscribe to The Current newsletter