Spanish broadcasters and advertisers look to CTV in the 'year of efficiency'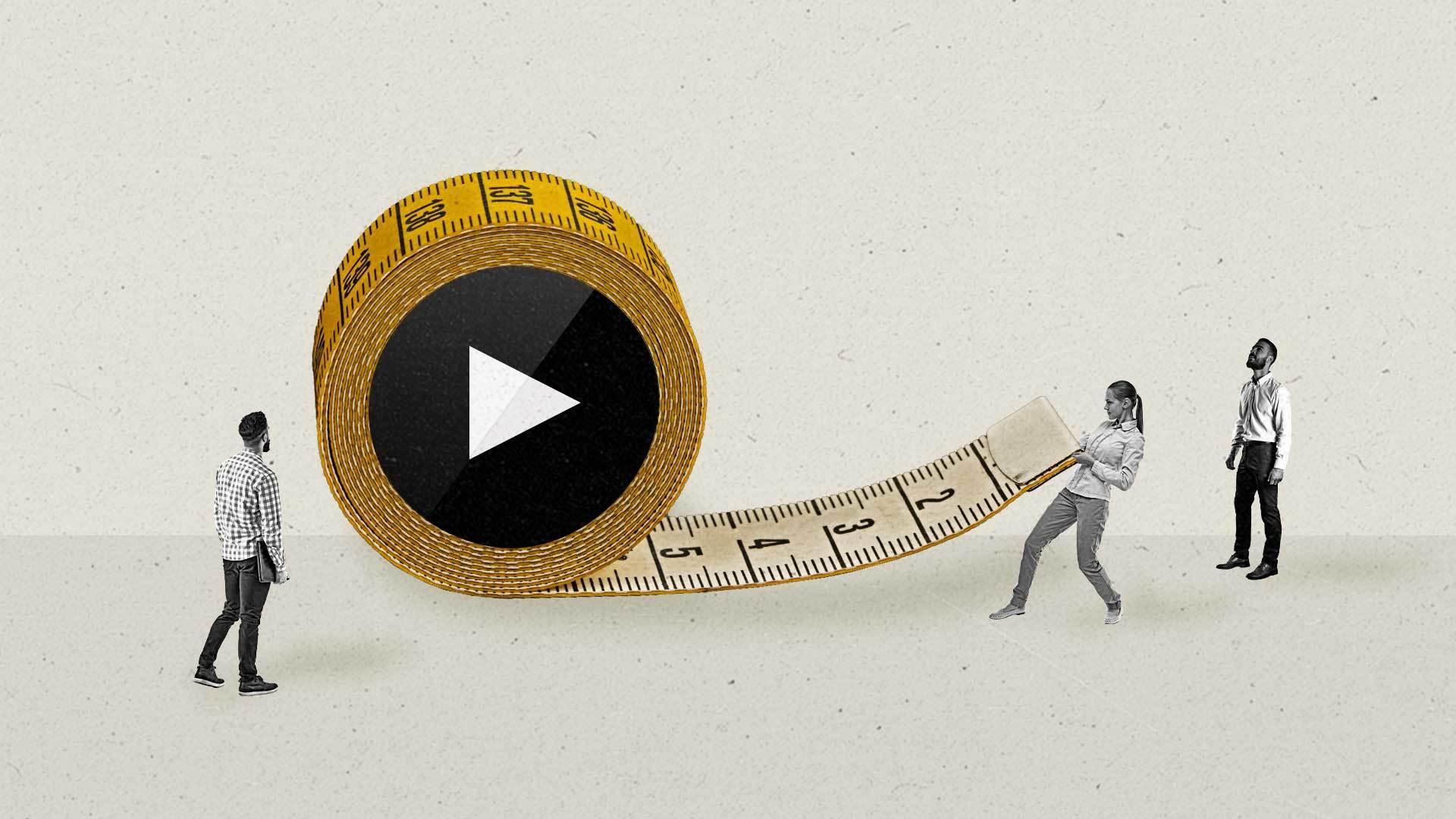 On a sunny spring day last week in Barcelona, around 50 of Spain's top advertisers, including Danone, Unilever, and HP, huddled into a cavernous event space to discuss the future of TV in the Iberian country, joined by representatives from Spain's top TV broadcasters, Mediaset and Atresmedia.
Jittered by a world economy in flux, the inexorable rise of streaming, and tightening consumer spending, marketers listened eagerly as Spain's linear TV duopoly expounded on connected TV's (CTV's) capabilities, even as they continue catering to a population that still spends twice as much time on broadcast TV as they do on streaming services.
However, video on demand (VOD) viewers in the country are steadily increasing, as are subscription over-the-top (OTT) viewers — and at the event, the broadcasting duo made it clear that they were ready for, and already benefiting from, the ongoing revolution in the way people consume TV content.
"We have changed the way we consume TV, and this is going to influence advertising. Conventional TV is not dead, it is alive, but it is changing and evolving," said Jennifer McCready, digital director at Publiespaña, the advertising arm of Mediaset, in Catalonia.
As the likes of Netflix establish themselves in Spanish living rooms and ride out bumpy ad-tier introductions, Spanish broadcasters in Barcelona earnestly, if cautiously, set the scene for the next episode of Spanish TV.
The state of CTV in Spain
Marketers gathered in Barcelona likely saw the writing on the wall across Europe. Many of the continent's broadcasters, from Britain's ITVX, to Germany's TVNow and Joyn, to France's MyTF1 have already introduced connected TV offerings, likely spurred on by statistics that show almost 80 percent of EU5 (the U.K., France, Germany, Italy, and Spain) households watch CTV.
For their part, Spanish broadcasters are rushing to provide the CTV capabilities that large global advertisers have grown accustomed to in the U.S., such as advanced identity solutions, ahead of third-party cookies' demise, especially as marketers scrutinize budgets in what Meta has called "the year of efficiency."
"The new [CTV] formats allow us to collect data from our users in order to segment," said Raquel Cano, head of digital sales at Atresmedia. Publiespaña's McCready said Mediaset plans to introduce changes to its publishing schedule in the coming months, "focused on targeting specific audiences, such as content for young people, children, and those over 50."
Irene Soldevila Guitart, programmatic and digital manager at the Corporació Catalana de Mitjans Audiovisuals (CCMA), a Catalan broadcaster, said at the event that CCMA will introduce a new-content platform in Catalan, backed by an investment of 30 million euros. The development will start in September and will be fully operational in the second quarter of 2024. "This will serve new models and advertising formats," she said.
And even though these are nascent efforts, advertisers are already taking note — and coming back for more.
"In 2022, we have seen twice as many impressions as in 2021 [for CTV], and 60 percent of [advertising] customers have returned and increased investment in these formats," said Atresmedia's Cano. "This makes us see that it really works."
Spanish advertisers weigh CTV's challenges and opportunities
Still, for all the fanfare accompanying the growth of streaming in the Iberian country, some marketers believe broadcasters still have a way to go before CTV can become a fully reliable medium in their marketing mix.
"We see differences between vendors and different levels of transparency. There will come a point where we will decide to work with some television brands more than with others based on the transparency that they offer us in the power of control and decision," Bruno Wilson-Betancor, EMEA senior programmatic manager at HP, said at the event.
For now, as cookies fade away and consumers clamor for higher privacy standards, marketers who see this brave new world as an environment where they can create multiple different touchpoints with their audiences are likely to reap rewards, even though they will have to navigate an advertising environment in flux.
"CTV is a huge opportunity both to achieve incremental coverage and frequency goals that make campaigns more effective," Albert Batlle, integrated content and media director at Danone, said at the event. "This allows you to play with campaign types that until now were more complicated to implement. We are at the beginning of something that I think is going to be very interesting."