ITVX and the week British telly changed forever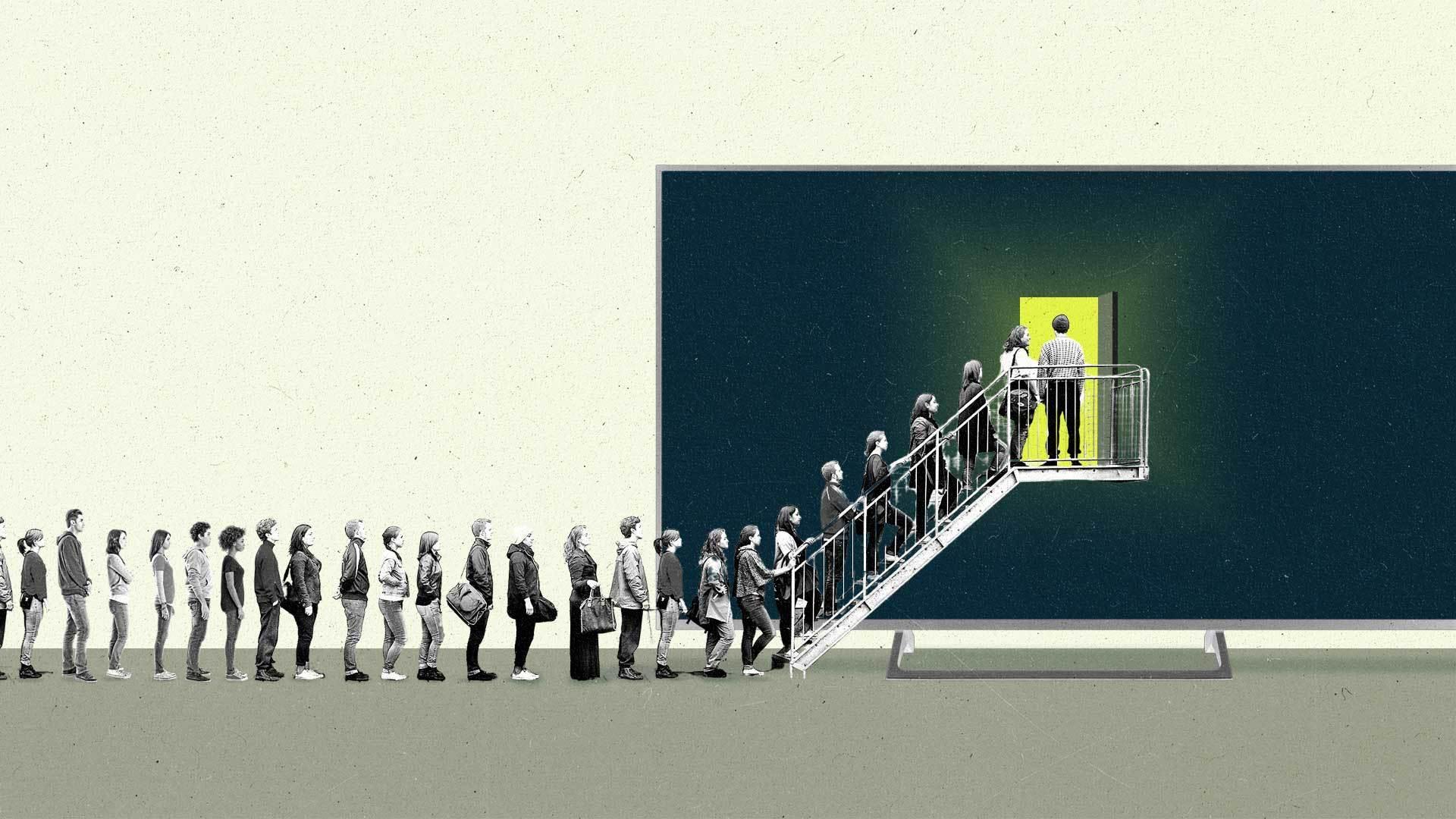 John Lewis Christmas TV ads. David Attenborough narrating a cheetah chase. Live broadcasts of royal weddings and coronations. British TV programming abounds in iconic moments, often watched on the "telly."
But the nation's viewing habits are changing. More and more people turn on the TV not for TV, but for Netflix. Consequently, last week, a pair of legacy broadcasters staked their futures on streaming.
BBC Director General Tim Davie announced that the BBC is preparing to shut its linear TV and radio services and will become online-only in 2030. "Imagine a world that is internet-only, where broadcast TV and radio are being switched off and choice is infinite," he said to The Guardian.
But the bigger news, one that shows a tide of change for the British TV industry, was the launch of ITVX. The free advertising-supported streaming TV (FAST) service pits Britain's favorite TV network, ITV, against giants like Netflix and Disney+. It will count on the likes of Helena Bonham Carter and Damian Lewis starring in its originals to get audiences to sign up for its service.
The move comes as Netflix and Disney+ launch their own ad-supported tiers. ITV is likely under pressure to show that it, too, can play with the Hollywood cool kids. Add to that a looming recession and soaring inflation, which is leaving audiences with less discretionary income, and ITVX looks more inevitable than innovative.
"The launch of ITVX is pinned on hopes that the service will become a destination for content discovery, acquiring and retaining users through a larger content catalog and exclusive originals," Richard Cooper, research director at Ampere Analysis, tells The Current.
The new service will offer original scripted dramas, live TV, 20 other FAST channels, including one dedicated to Love Island, and a 350-strong movie library, for a total of more than 15,000 hours of content. While this might be a big step up from ITV Hub's 1,500 hours of entertainment, which ITVX is replacing, it still pales in comparison to Netflix's 40,000 hours of content, or Amazon Prime Video's 26,000.
ITVX will also offer a paid tier that removes ads and offers access to BritBox, another video service centered on British shows. But with viewers already experiencing subscription — and decision — fatigue, it remains to be seen whether the offering will be differentiated enough to compete with Netflix and Disney+.
Streaming island
ITVX's launch follows the growing realization among many of Britain's entrenched TV broadcasters that the connected TV (CTV) revolution is here to stay. Video on demand (VOD) viewing hours in the U.K. have risen to match the declining hours of broadcast viewing in 2022, based on Ampere's consumer tracking service, says Cooper.
To compete successfully in streaming, where ITV won't receive the kind of protective government regulations it enjoys with linear TV, the network is ready to spend big — though some have doubts whether money alone will be enough.
Analysts are already alarmed at ITV's planned $200 million expenditure for original content on ITVX. At the International Broadcasting Convention (IBC) 2022, ITV Chief Product Officer Deep Bagchee said the company wants to double its subscriber base with ITVX — but hitting these goals won't come cheap. Tom Harrington, head of television at Enders Analysis, tells The Current that the era of affordable credit is over, and studios simply can't finance shows the way they used to.
The focus of many in the streaming industry has also now shifted to profitability and user retention rather than growth, according to Andre James, global head of Bain's media and entertainment practice. While this might open a window of opportunity to ITV, as its American competitors slow down their aggressive expansion plans, its own efforts will also face the increased scrutiny of many stock market analysts and, most of all, often-cash-strapped audiences that now have more choices than ever.
"The success of the rebranded platform will rest on its ability to drive up viewing through a strong content offering of high-quality acquired and original content. The crowded nature of the streaming market does mean that platforms with a higher content spend tend to see higher levels of engagement," says Cooper.
Advertising to the rescue
ITVX's ad load is still likely to be less than what ITV currently broadcasts on its main channel, which is generally between seven and 12 minutes, Enders Analysis analysts Tom Harrington and Gill Hind wrote in a November report. Larger subscriber numbers would — hopefully — make up for any potential ad cannibalization occurring from its linear TV channel.
Of course, other FAST competitors have broadcast TV ad budgets in their sights, too: ad spend on U.K. online video advertising grew in the last quarter while falling for traditional TV campaigns, based on the latest report from the Institute of Practitioners in Advertising (IPA).
Accordingly, some analysts are quite pessimistic about ITV's changes in a globalized streaming market. "Even if ITVX works, I don't see how ITV's broadcasting business really grows," Sarah Simon, an analyst at Berenberg, told the Financial Times. "Why is ITV not going to continue to lose share of video advertising? I can't see a scenario in which that's not a done deal."
Other experts think ITV might have a good chance at success in the nascent British FAST market. "The ad market is wide open for streaming in the U.K., with FAST platforms such as Pluto and Roku TV still niche," says Tim Mulligan, executive VP and research director at MIDiA Research. "This market is set to accelerate in 2023 as mainstream consumers feel the cost-of-living crisis impacts on discretionary entertainment spending."
ITV, like other traditional broadcasters, is also well-positioned to leverage its advantage in live news and sports broadcasting as a trump card. "Streamers, despite their best efforts and recent rights acquisitions, have struggled to provide reliable services to larger audiences largely due to infrastructure issues over which they have little influence," says Cooper.
If ITVX manages to churn out bingeworthy original content while keeping a balanced ad load, American streaming giants hoping to entice British audiences might find a staunch opponent awaiting them across the pond.