Netflix debuts livestreaming with Chris Rock special. What does it mean for the on-demand platform?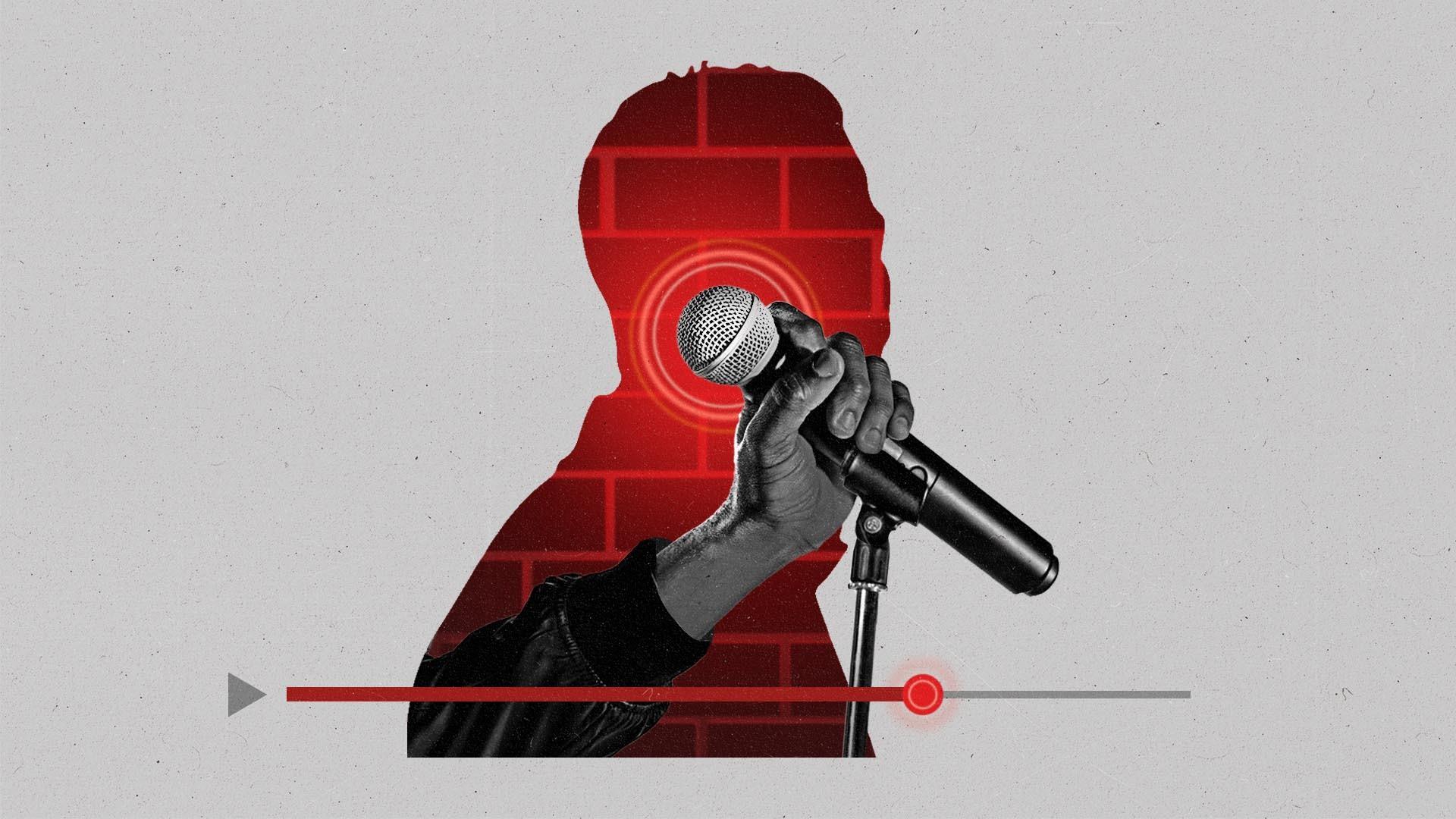 Near the end of his Netflix stand-up special, Selective Outrage, Chris Rock got to the point by addressing the now-infamous slap, when Will Smith attacked the comedian live on stage at last year's Oscars ceremony over a crass joke about his wife, Jada Pinkett Smith. It was one of those unscripted moments that only live television can deliver, for good or ill.
With the anniversary of that moment looming (the Oscars telecast is on March 12), the spotlight was on Chris Rock again as Netflix debuted its own livestreamed show, which aired a week ahead of one of linear TV's stalwart live shows.
But to what end? Was it another shot across the bow of the big ship that is linear TV? Or a marketing stunt for the on-demand platform that paid Chris Rock $40 million for two specials? It certainly seemed like a strategic move by the Stranger Things streamer, which only last year added an ad tier.
"The show is obviously a very attractive property, right? Chris Rock. Great star power. Great timing," Sean Cunningham, the president and CEO of the Video Advertising Bureau (VAB) tells The Current. "We're all going to pay attention to it because it's about planning and potential. It's understood by the marketplace that [Netflix] is early in its advertising activation but we're looking to understand the sweet spots that delivered, the demographic spread of it…, and whether there were unique viewers who were hard to reach in other ways," he says.
In short, says Cunningham, marketers are watching this with an eye on potential integrations or associations that go "above and beyond" adjacent — or in-program — advertising, which is more characteristic of the linear TV ad experience. "If the economics are there, and the affinity is there, and the scale of a highly attractive audience is there, that's where marketing investment will follow," he says.
While Netflix did not offer any specific data on the show's viewership numbers, Selective Outrage reached Netflix's top 10 with just a day of viewership. "Given the anticipation for Chris Rock's long-awaited response to the slap at the Oscars, the viewership numbers for his special were probably astronomical (and can continue to grow)," Sean MacPhedran, senior director of innovation at SCS, tells The Current. "It's also not a show that a broadcast network could have gotten away with airing."
Netflix, ironically for an on-demand platform, managed to create an old-school appointment-TV moment. As the hype around the show grew, Rock's Netflix special became a trending topic on Google and Twitter all weekend-long. Indeed, one critic likened the live show to that last bastion of linear TV firepower, sports. "And as in a sporting event, there was an element of unpredictability to Selective Outrage, even of danger, the possibility that the comedian would have to be carried off the field, figuratively speaking," wrote television critic Robert Lloyd in the Los Angeles Times.
Or, as the The New York Times critic put it, "Nothing draws a crowd like a fight."
For the time being, this might be the closest Netflix will come to featuring a live sporting event on its platform — a celebrity smackdown, if you will — having ruled out hosting big-league matches because of the sheer cost of professional sports franchises. Netflix has, however, featured sports documentaries and has proved eager to court sports fans.
What's more, Netflix's timing is good, scheduling the show a week ahead of the Oscars, one of linear TV's tentpole events, which garnered upward of 15 million viewers in 2022. But this figure in itself tells a story of the collapse of the Oscar audience over time where, 20 years ago, the average audience was over 40 million. This collapse has been attributed to the rise of streaming platforms like Netflix and Hulu.
Which begs the question: Is Netflix continuing to steal linear TV's thunder? "All of these descriptors are outdated — it's just screens today," Jon Bond, the founder of Weightless, tells The Current. "Streaming is stealing linear TV's thunder short term — eventually everything will be available everywhere and it's just which screen do you want to use?"
Even as Selective Outrage clipped the heels of the Oscars, this kind of livestreamed show is likely going to have an impact on linear TV in the longer term, says MacPhedran. "Like boxing championships, major stand-up specials are in a category of their own. The bigger concern for linear networks is likely the introduction of more discounted ad-tier subscriptions with Netflix and Disney+, which directly goes after their bottom line."