Netflix says it's not looking to host big-league sports. But it still wants sports fans.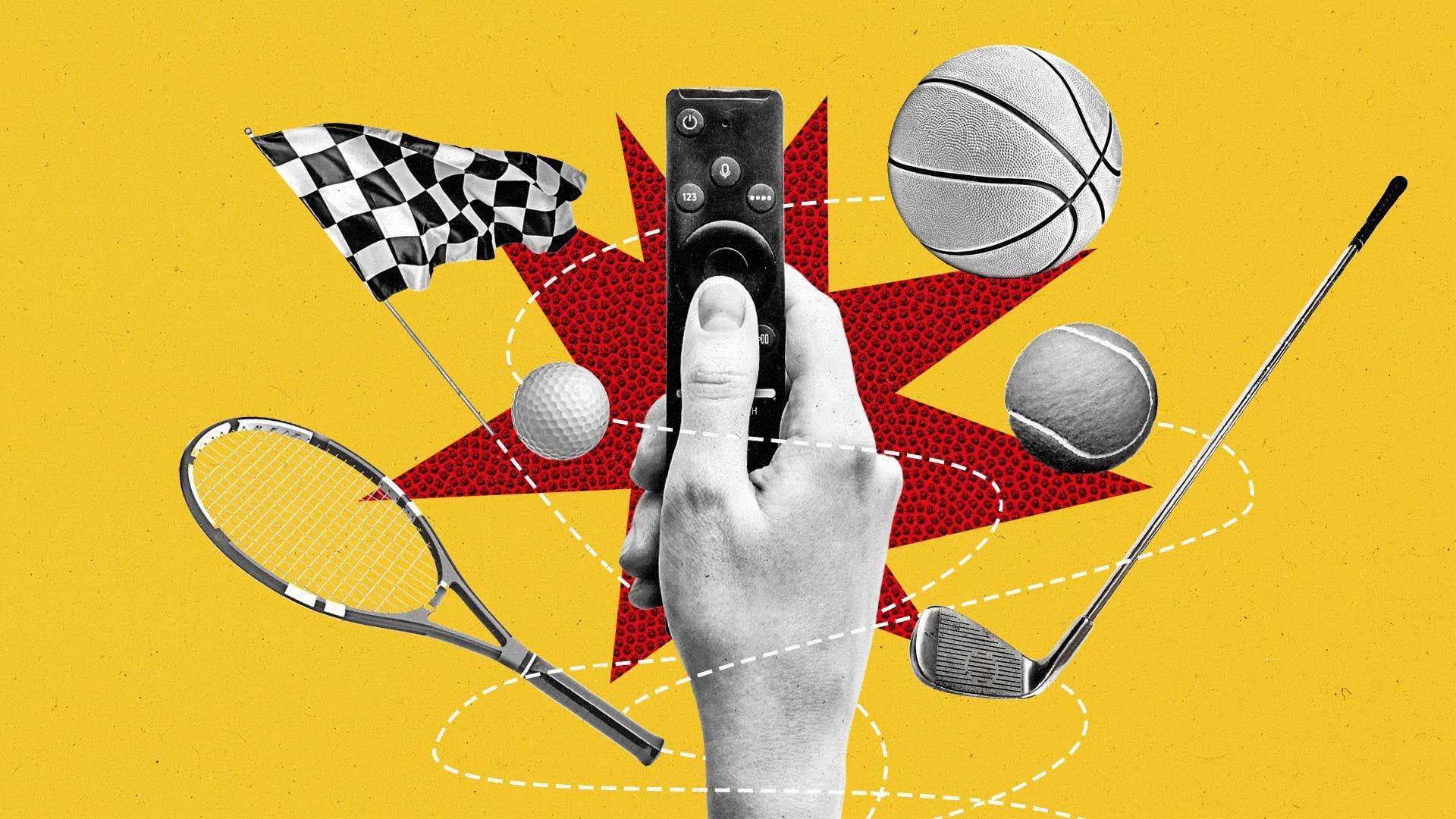 It's a question of sport.
Every time Netflix is asked if it would consider hosting live sports on its streaming platform, the company has held firm with its answer: Not at this time. The newly promoted co-CEO Ted Sarandos restated this position during the company's fourth-quarter earnings call, saying, "We're not anti-sports, we're for profits and we've not been able to figure out how to deliver profits in renting big-league sports in our subscription model. Not to say that won't change."
But since rolling out its ad tier last year — a change of position for the company that had ruled out ads on its platform — Netflix has reported a boom in subscribers. Is it possible that Netflix could reverse direction again and include live sports on its platform?
To be sure, Netflix is eagerly courting sports fans. It's fast becoming the go-to streaming service for behind-the-scenes sports documentaries, which zero in on the human dramas beyond the scoreline. Netflix just announced a new slate of sports docs for 2023, including Full Swing, which profiles a group of pro golfers on the 2022 PGA Tour, and the fifth season of Formula 1: Drive to Survive, which follows drivers, managers, and team owners during "a cutthroat season of Formula 1 racing." Both drop in February.
And then there's Break Point, which explores the agony and the ecstasy of young, elite tennis players on the Grand Slam circuit. Released to coincide with the Australian Open, the show is likely reaping the benefit of buzz from the tournament and the finals this weekend. Five more episodes will be released in June, in time for Wimbledon.
"It's a good, efficient way to be involved in sports, which adds value both to customers and to new potential partners," Patrick Crakes, a former Fox Sports executive who provides media consulting services, tells The Current. Building up a great library of sports documentaries means that Netflix develops a "reputation ecosystem" for such content, Crakes says, "which can be very valuable to them, in particular if this is where leagues want to shop these kinds of programs first."
The documentary that put Netflix-as-sports-influencer on the map was Formula 1: Drive to Survive, which debuted in 2019. According to one storyline, the success of that documentary was such that it had a spillover effect, boosting viewership of Formula 1 on ESPN, a Disney-owned channel. According to a poll by Morning Consult, more than half of U.S. Formula 1 fans said Netflix's Drive to Survive influenced their fandom, though neither Netflix nor ESPN reported this surge.
Regardless, sports leagues are taking notice. The PGA Tour, perhaps inspired by the perceived "Netflix Effect," wanted in and approached Netflix about releasing a documentary series to elevate golf's profile. Likewise, the tennis tours (ATP and WTA) tapped the production company Box to Box — which produced Drive to Survive — to create Break Point, with the hope that the series will bring new fans to tennis. (Unfortunately, none of the players in the first five episodes of Break Point made it through to the second week in Melbourne.)
Because of this, some commentators have argued that Netflix should reconsider its aversion to live sports. But Crakes argues it makes no economic sense for the company to take that step, given the billions of dollars needed to acquire the rights to big-league sports, not to mention the high interest rates in this economic climate. Even Amazon, which has moved into livestreamed sports paying about $1 billion a year until 2033 for exclusive rights to the NFL's Thursday Night Football, is keeping its eye on viewing metrics to assess the opportunity cost of its investment. Likewise, Apple has made a foray into live sports, adding partnerships with Major League Baseball as well as a 10-year-deal with Major League Soccer.
For now, Netflix's investment in sports docuseries is one strategy to bring sports fans to its platform without the staggering costs of big-league live sports. It has more offerings coming up later this year, including a series on the 2022 FIFA World Cup in Qatar and the Six Nations rugby tournament. These shows allow Netflix "to sort of stay aligned with what's going on in sports," Brandon Riegg, Netflix's VP of unscripted and docuseries, told Insider. "But we don't have to worry about a lot of the elements that might go into carrying live sports."