The 4 big takeaways from Netflix earnings: Advertising dominates the conversation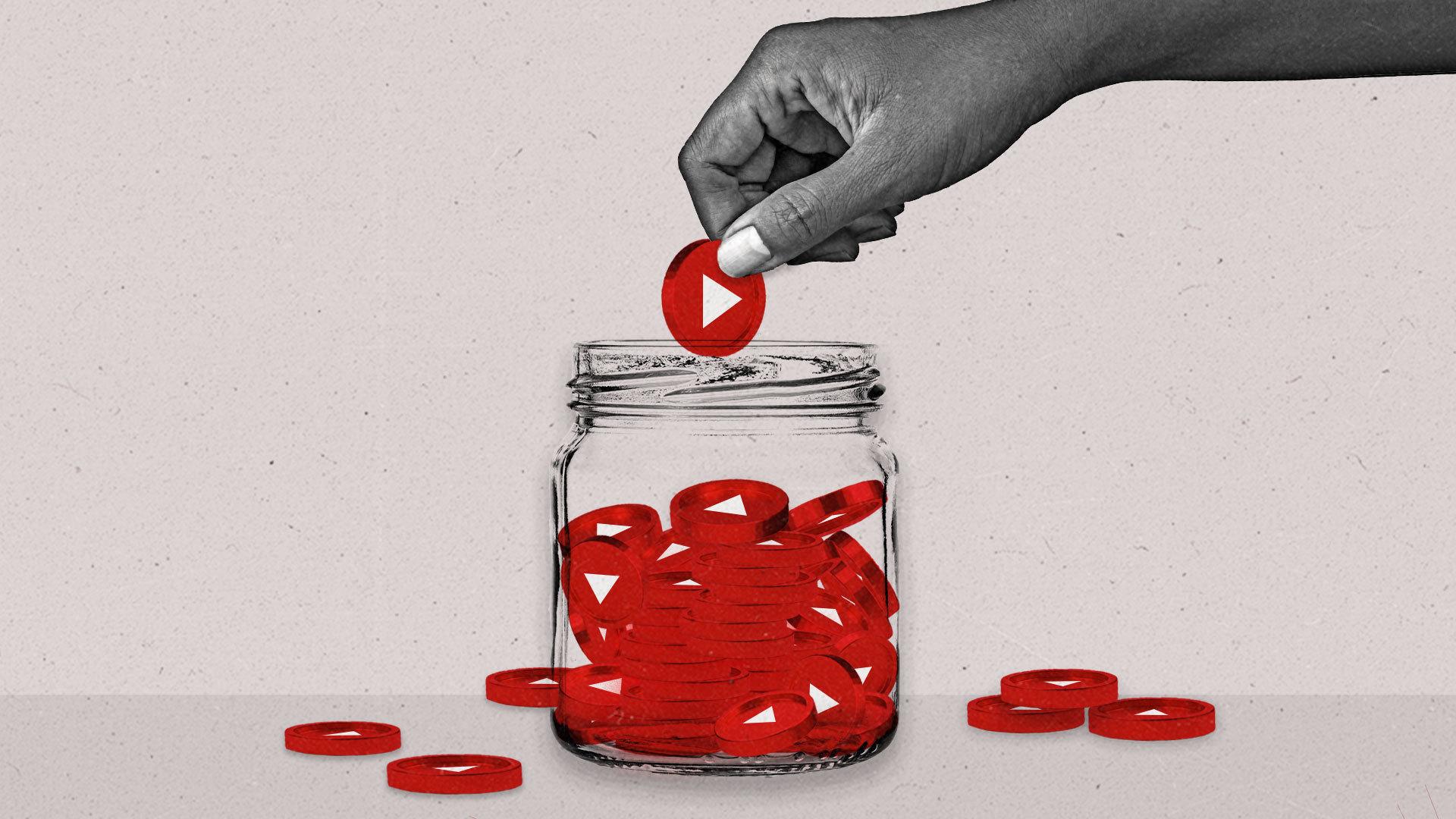 Netflix blew past its own projections by adding 7.66 million new subscribers in the fourth quarter, over 3 million more than estimated. The gains are positive news for the company, after it lost subscribers for the first time in a decade in back-to-back quarters in 2022. The streaming giant did miss Wall Street's quarterly revenue projections by pulling in $7.85 billion in the fourth quarter, just off the $7.86 billion projection. Away from the numbers, Reed Hastings officially stepping down as co-CEO 25 years after founding the company drew buzz just before the earnings call. 

While Hastings' move caught attention leading up to earnings, Netflix focused on its new ad-supported tier, password-sharing, global growth, and live events during its presentation.
Plunge into ads appears to be a hit 
 Less than three months after launching its ad-supported tier, Netflix's leadership was pleased with its trajectory. While the streaming giant didn't release exact figures on how many people have signed up for the ad tier, CFO Spencer Neumann predicted the company's version with ads will eventually become as big or bigger than Hulu's U.S. ad business. 
 
"I want to emphasize it's a multiyear path," Neumann said on the earnings call. "We're not going to be larger than Hulu in year one but hopefully over the next several years we can be at least as large. We wouldn't be getting into this business if it couldn't be a meaningful portion of our business."

Newly minted co-CEO Greg Peters echoed Neumann's confidence with its entry into advertising. "Our goal and aspiration is this is a very meaningful and significant source of revenue for years to come." 
 
Earlier this week, research from Evercore estimated that 13 percent of new Netflix subscribers signed up for the ad-supported plan in November, with 44 percent of sign-ups being new or past users.
   
In a letter to shareholders, Peters and Neumann wrote: "Our Q4 content slate outperformed even our high expectations: Wednesday was our third-most popular series ever, Harry & Meghan our second-most popular documentary series, Troll our most popular non-English film, and Glass Onion: A Knives Out Mystery our fourth-most popular film." 
Peters said the ad tier is expected to generate incremental revenue and profit, and that few subscribers downgraded their subscriptions from no ads to a plan with ads. John Arnold, principal analyst at Forrester, says the company predicts Netflix will pass $1 billion in U.S. advertising revenue by 2025 and $2.4 billion by 2027. Forrester also predicts advertising will make up about 13 percent of Netflix's total revenue in 2027. 
 
Disney+, which released its own ad-supported tier a month after Netflix, will hit $1 billion in U.S. advertising revenue a year earlier than Netflix. That prediction from Forrester is focused on Disney's existing ad infrastructure. 
 
"We think that [Disney] has a leg up on [Netflix's] ad infrastructure," Arnold tells The Current. "[Disney] is going to be able to monetize ads at a quicker pace than Netflix. That's really the main driver here." 
 
Netflix could also join the growing ranks of content providers involved in free ad-supported streaming television (FAST). Co-CEO Ted Sarandos said the company was open to joining the FAST world, but that it also has a lot on its books right now. And in another sign of the impact advertising is having on Netflix, the streaming platform will debut at the upfronts in May. 
 
Password-sharing nearly upon us 
 Netflix will start implementing its plan to curb password-sharing for the over 100 million households that share accounts in 2023. Peters expects some viewers to cancel their subscriptions as a result, but hopes many who don't pay for Netflix will start to do so because of the value Netflix has. Media history expert Dr. Amanda D. Lotz — who has written multiple books on the streaming revolution, including Netflix and Streaming Video: The Business of Subscriber-Funded Video on Demand — is curious to see how much churning comes out of Netflix's new strategy. 
 
"Netflix has notoriously had pretty low churn rates," Dr. Lotz tells The Current. "This might encourage price-sensitive consumers who aren't deriving a ton of value to be more cyclical consumers. This pushes us into a new stage of maturity in terms of how users engage these services. We're going to find out more about how many people really value it enough to keep the subscription all the time." 
 
Netflix's global growth 
 Netflix's ad-supported tier is currently in the 12 biggest ad markets across the globe. The streaming giant's president of advertising, Jeremi Gorman, said earlier this month at CES that the company has no plans to expand into any other markets. As content becomes increasingly more global, Netflix pushes out the most hits from around the world. With Bloomberg reporting Squid Game created $900 million for Netflix, the streamer understands the global pull it has. 
 
"If we were just English content for the world, we would be mostly attracting Western-centric viewers," Co-CEO Ted Sarandos said during the earnings call. "Our addressable audience is anyone who is watching TV around the world."
 
Going to bat for live events 
With more live sports coming to streaming services, Netflix has been rumored to jump in soon as well. Sarandos said the company is still working on making live sports make sense moneywise. 
 
"We're not anti-sports, we're pro-profits," Sarandos said. "We've not been able to figure out how to deliver profits in renting big-league sports in our subscription model." 
 
The company will launch its first-ever live event by streaming Chris Rock's new comedy special on March 4. Live reunions for reality shows, finales for competition shows, and award shows could also be on the way. 
 
"There's nothing particularly novel about live television but we are dabbling in it, starting with our Chris Rock live concert to create the excitement about live for those things that are uniquely more exciting to be live," Sarandos said.