Alternative ID solutions are gaining ground in Europe, as major brands back EUID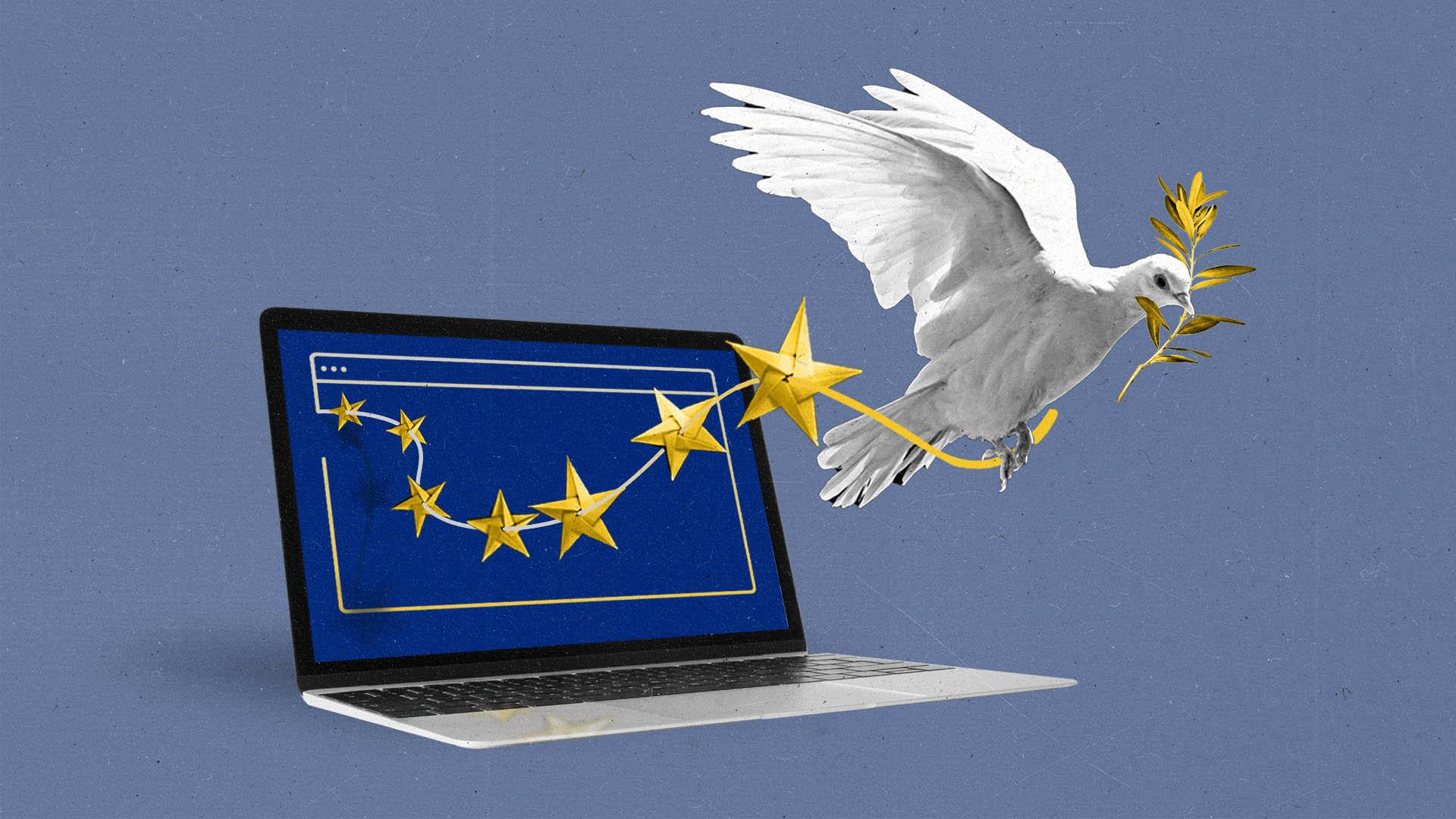 A bit more than a year ago, The Trade Desk, together with LiveRamp, announced plans to collaborate with European market leaders on the development and deployment of its Europe-focused post-cookie identity solution, European Unified ID (EUID).
Now those plans have come to fruition.
On Thursday, news broke that EUID has been backed by leading European publishers and retailers, including Kimberly-Clark and Future, which are at various stages of evaluating their integrations.
The announcement comes as brands and publishers look for privacy-conscious solutions to replace the third-party cookie, while keeping in mind Europe's privacy regulations.
"Advertisers and publishers within Europe must clear a high bar for data privacy," said Samantha Jacobson, chief strategy officer at The Trade Desk, in a statement. "Our partnerships with advertisers, publishers, and industry organizations have enabled us to build an identity framework that helps brands reach European consumers with relevant advertising, while giving them the ability to control their data."
European advertising is in the midst of a shake-up, with Google's ad tech dominance being challenged by the European Commission on antitrust grounds, while open-internet channels like retail media and connected TV (CTV) take up increasing shares of marketers' budgets.
With cookie deprecation inching closer and closer, solutions like EUID are aiming to give advertisers a privacy-conscious way to find and reach their audiences across the open internet.
"This a pivotal opportunity for us to build the best version of our consumer experience across our brand portfolio on the open internet," said Scott Bodie, U.K. digital lead at Kimberly-Clark, in a statement. "With EUID, Kimberly-Clark can maximize its first-party data to serve a richer, unified, and privacy-centric customer experience across channels."
A burgeoning field
Built on the same principles as The Trade Desk-initiated Unified ID 2.0, its European counterpart is based on authenticated data, is open-sourced and interoperable with other authenticated identity solutions across the advertising ecosystem, the company said. This includes fast-growing channels like CTV, mobile apps, and audio streaming.
But EUID is not alone in aiming to equip advertisers for the post-cookie world. A roster of identity solutions has sprung up in recent years, such as RampID, ShareID, and ID5. Utiq, a venture backed by four European telecom giants, launched in May during Hamburg's OMR conference.
Industry titan Google has also released its own cookie alternative, Topics. Meanwhile, first-party data remains a favorite among advertisers.

"There is an important discussion that's happening around the world about how to preserve the value exchange of relevant advertising while respecting consumer privacy. And nowhere is this more evident than across Europe," said The Trade Desk's Jacobson.
The burgeoning identity field in Europe stands in contrast to the universality of third-party cookies of years past. But some believe the best way forward is collaboration rather than competition.
"This has to be an industry effort," said Scott Howe, CEO of LiveRamp, last year. "The intent here is to solve for identity through collaboration, interoperability, and designing a solution that works for anyone and everyone in the industry."
The stakes for a successful rollout of alternative identifiers are high. With the added background of generative AI powering search, publishers are already worried that the stream of readers from search engines will turn into a trickle. But those that back EUID remain bullish on its potential.
"This breakthrough promises to transform the digital ecosystem, offering an alternative to the end of third-party cookies," said Bastien Deleau, assistant executive director at Prisma Media. "We are reaffirming our commitment to our clients by offering them relevant advertising targeting solutions, while building a world that is more respectful of internet users' privacy."