Bigger costs, more ads: What Hollywood could look like after the writers' strike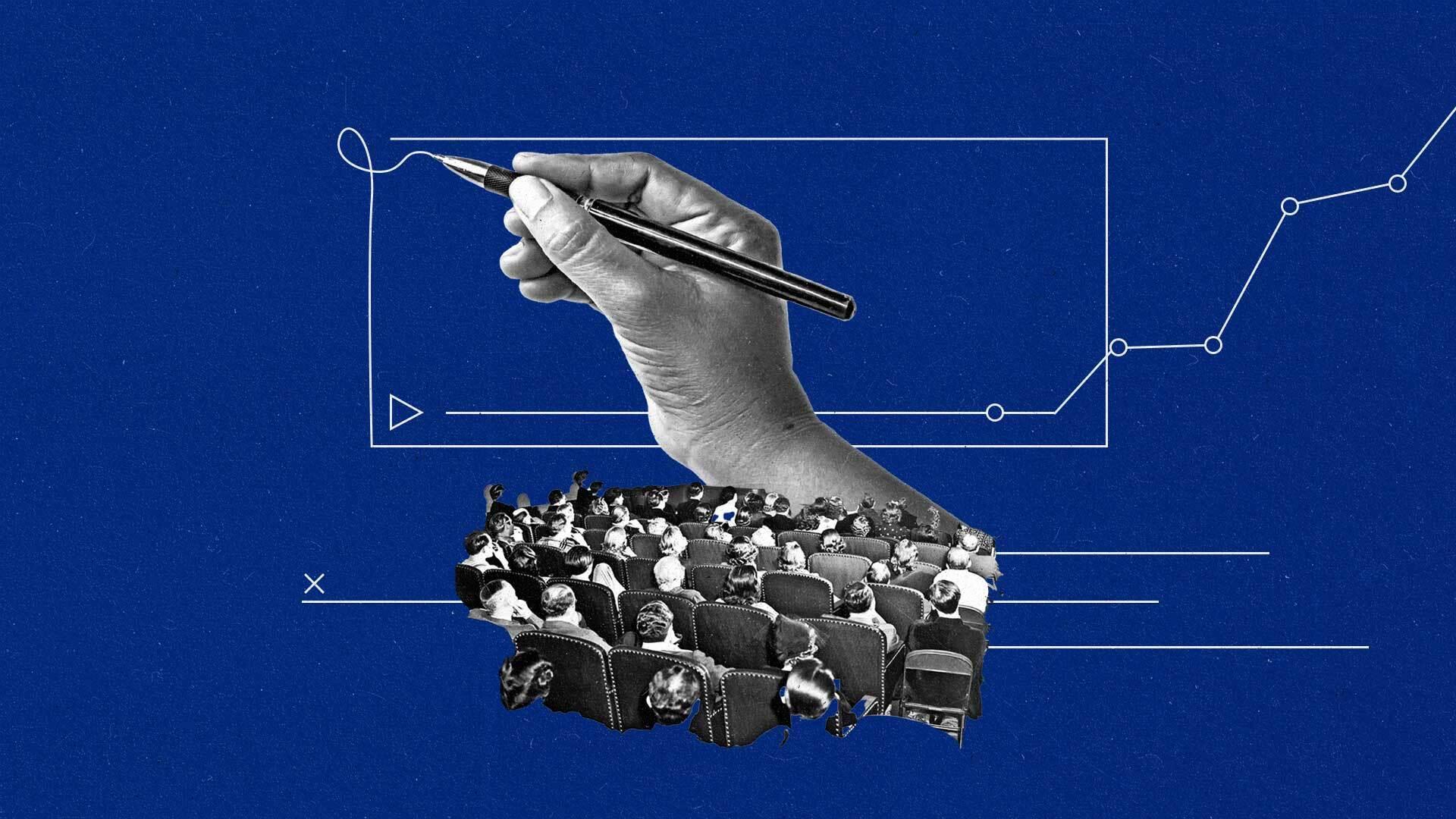 After striking for nearly five months, movie and TV writers returned to work on Wednesday. Still, industry experts say the impact of the strike will have lingering repercussions.
The Writers Guild reached a tentative agreement this week with the major studios and streamers that includes increased foreign residuals, viewership-based streaming bonuses, and improved streaming data transparency. Meanwhile, Hollywood actors remain on strike. As news of the tentative contract ripples throughout the industry, it signals a new future for entertainment, with some going as far as saying it "will change how Hollywood works."
Residuals and bonuses indicate better payouts for writers and also mean potentially higher costs across the board. Studios will pay writers more, which some experts think may lead to fewer shows. Media companies could also lean even more on advertising revenue, including hiking prices for advertisers.
"Streaming services rocked the boat during 2022 upfronts with historically high asking prices before lowering them somewhat this year," Insider Intelligence Analyst Daniel Konstantinovic wrote in an analysis. "But with the ever-present need to increase revenues, streamers may burst into 2024 upfronts with CPM increases above the expected curve."
Peak TV is likely over
Here's a taste of what's in the agreement, which still needs to be ratified by guild members: Initial compensation is increased; writers see a bonus if at least 20 percent of a platform's subscribers view a streaming original in the first 90 days of its release; and foreign streaming residuals are based on the number of foreign subscribers.
"The writers made a lot of gains; they're going to get paid a lot more," John Koblin, a media reporter for The New York Times, said on a recent episode of The Daily podcast. "But this also very likely is going to mean, on the other side — next year, and the year after that, and the year after that — fewer TV shows."
He added, "If you're going to pay the writers more money, and if you're eventually going to pay the actors more money … well, something's got to give."
After years of "peak TV," a term describing the surplus of shows available due to streaming, media companies are likely to pull back on content spending to offset the bigger costs associated with the new contract — continuing a "cut back" trend that was already happening in market as streamers' ramped up their efforts to achieve profitability.
"The strikes inflicted more pain on the distribution model, which was already trying to find footing in the post-pandemic environment," Ashwin Navin, co-founder and CEO of Samba TV, tells The Current.
Even FX chairman John Landgraf, who coined "peak TV" in 2015, suggested earlier this year that the era was over.
Simon Pulman, an entertainment lawyer and partner at Pryor Cashman LLP, has a somewhat rosier outlook.
"The age of streaming peak TV has certainly led to more niche projects being produced, and it's likely we'll see fewer of those being greenlit now — and probably quicker cancellations for shows that don't succeed," he tells The Current. "However, projects that are fresh creative takes, are based on strong and recognizable IP, and/or are led by star talent will remain very attractive to the marketplace."
Optimism for data transparency
The writers also won big with data transparency. Streaming companies are now required to provide the guild with the "total number of hours streamed, both domestically and internationally, of self-produced high-budget streaming programs."
Navin says, "it's shocking how long the media industry has operated in the dark about audience data."
While some streaming platforms had started to report more viewership figures in recent years, transparency into audience size has largely been lacking compared to traditional linear television. But just as streaming companies had showed signs of pulling back on content before the strikes, the walls around streaming viewership were also starting to come down before Hollywood ground to a halt.
That's mostly thanks to a pivot to advertising. A bigger focus on revenue growth over subscriber growth meant that many streaming companies began building advertising businesses, with most of the major platforms now offering ad-based plans.
"The reality is that the [media] business has been trying to find a new 'post-cable' business paradigm, and based on the recent moves by all of the media companies, they've realized that advertising is an essential piece of the puzzle," Pulman says.
This has led to tougher crackdowns from Netflix, and soon Disney, on password sharing to better monetize every consumer.
"Streamers want to make sure they're counting every single person correctly, and that they're taking that count and giving it back to advertisers," Danielle DeLauro, executive vice president of the Video Advertising Bureau, previously told The Current.
Still, Navin is hopeful that the new contract, coinciding with the focus on advertising, will set a better precedent for data transparency in streaming.
"I am optimistic that in the next few years, we will see more information that levels the playing field, improves the quality of production decisions, and makes better content," he says.
Subscribe to The Current newsletter