Peak TV is over, and that could be a good thing for streamers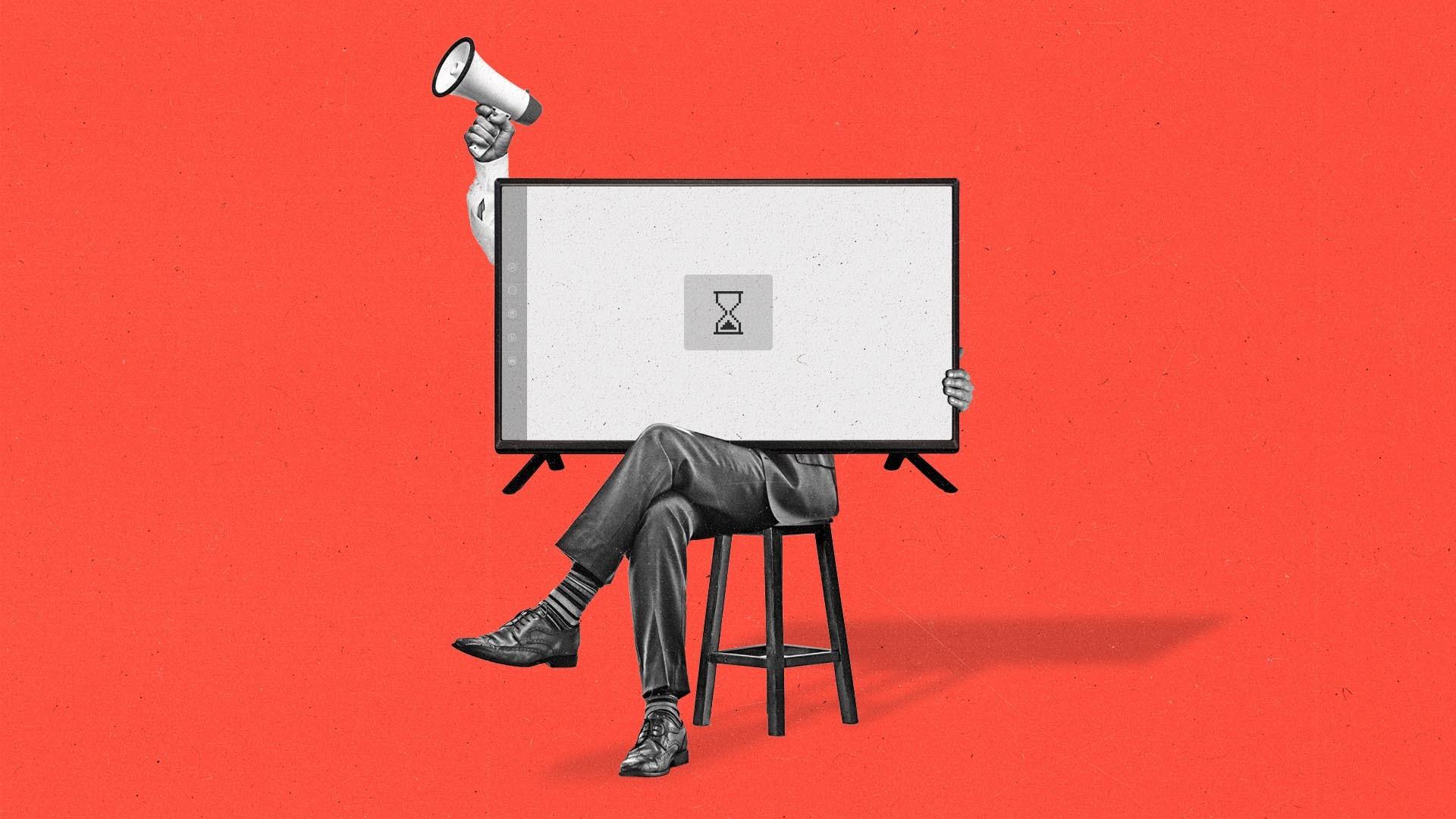 In 2015, FX chairman John Landgraf coined the term "peak TV," describing the almost overwhelming number of shows available to the everyday viewer as the streaming age rapidly grew the medium. Netflix was just a few years into offering original content at that time, alongside players like Hulu and Prime Video.
This past January, Landgraf suggested that peak TV was over. A whopping 599 adult scripted original series aired across broadcast, cable, and streaming platforms in 2022, a record that he predicted "will mark the peak of the peak TV era."
The end of peak TV, as Landgraf described it, represents a new era for streaming platforms to refine their approach. After years of spending exorbitant amounts of money to boost content slates and attract subscribers, streamers are shifting to invest in titles that attract specific audiences instead. And with a greater emphasis on profitability over subscriber growth, streaming platforms are likely to lean on advertising even more as a new revenue stream.
"Now that most media companies have moved away from driving streaming subscriber growth at all costs, we expect to see a rationalization of content spending in the years ahead and a shift towards rebuilding free cash flow and achieving streaming profitability," MoffettNathanson analysts at the research firm predicted in a report published March 21.
For many streaming platforms, the path to profitability — at least partially — relies on the introduction of ad-supported subscription tiers. Perhaps it's no surprise then that seven of the nine leading streaming platforms provide an ad-supported offering to audiences.
As of February, the majority of Peacock and Hulu users in the U.S. subscribe to its ad-supported plans — 75 percent and 57 percent, respectively — according to analytics firm Antenna. And after a slow start, Netflix's ad tier is gaining momentum, reaching over 1 million subscribers since launching in November, Bloomberg recently reported.
And while subscriber growth is no longer a top priority for streaming platforms, the number of engaged viewers directly relates to how much ad revenue its content can generate. As a result, "peak TV" and its wide selection of shows may be over, but the era of targeted titles is here.
Streamers bet on more discerning content investments
As streamers rally around advertising as a way to boost revenue, they are also exercising more discernment over content licensing and production costs. Research firm Ampere Analysis observed in a recent report that content spending has begun to plateau this year after two consecutive years of growth in the U.S. in 2021 and 2022.
"This perhaps represents an admission that taking part in a content arms race primarily to acquire subscribers is not a sustainable strategy going forward," research director Richard Cooper wrote in the report.
Building robust content libraries may have helped attract subscribers during the streaming boom over the last several years. But slowing growth is now forcing alternative approaches. Even Netflix CFO Spencer Neumann acknowledged last year during the company's July earnings call that content spend would be "moderated," and said that Netflix has "gotten smarter in how [it] can direct [its] spend for greatest impact."
The streaming giant has recently shown more reluctance in giving blank checks to creators. On the movie front, it recently pulled out of a highly anticipated Nancy Meyers romantic comedy over budget concerns; instead, it's shelling out a reported $200 million on sci-fi movie "The Electric State," which has franchise potential and is from Joe and Anthony Russo, who directed Netflix's fourth-biggest movie ever, "The Gray Man."
Other companies in the streaming arena have adopted the same philosophy. Disney CEO Bob Iger has suggested Disney+ will double down on its bread and butter of family and franchise content and hit the brakes on general entertainment.
These refined content strategies could mean fewer TV shows and less clutter. On paper, that could mean higher quality content, or at least content that is more interesting to specific audiences. This could mean that advertisers will benefit as they aim to reach those selective audiences — the type of people turning on Netflix excited for the sci-fi movie "The Electric State," for example. Viewer churn could also be reduced as streamers attract more engaged viewers, and what advertiser doesn't want an audience who is fully immersed in the content they are consuming. Of course, it would put more pressure on media companies to create shows that hit well with consumers since they won't be flooding their platforms with as wide an array of content.
So if peak TV as we knew it is over, something else — maybe something better — is in the throes of replacing it. The era was defined by a number of quality TV shows that broke through, but also by many more that didn't, and by an overwhelming surplus of content. A new act in TV's "golden age" could see a shift from high volume to high-quality hits for specific audience segments, something that could be far more attractive to streamers reaching for profitability.