Why FAST platforms like Tubi are reaching the next stage in their evolution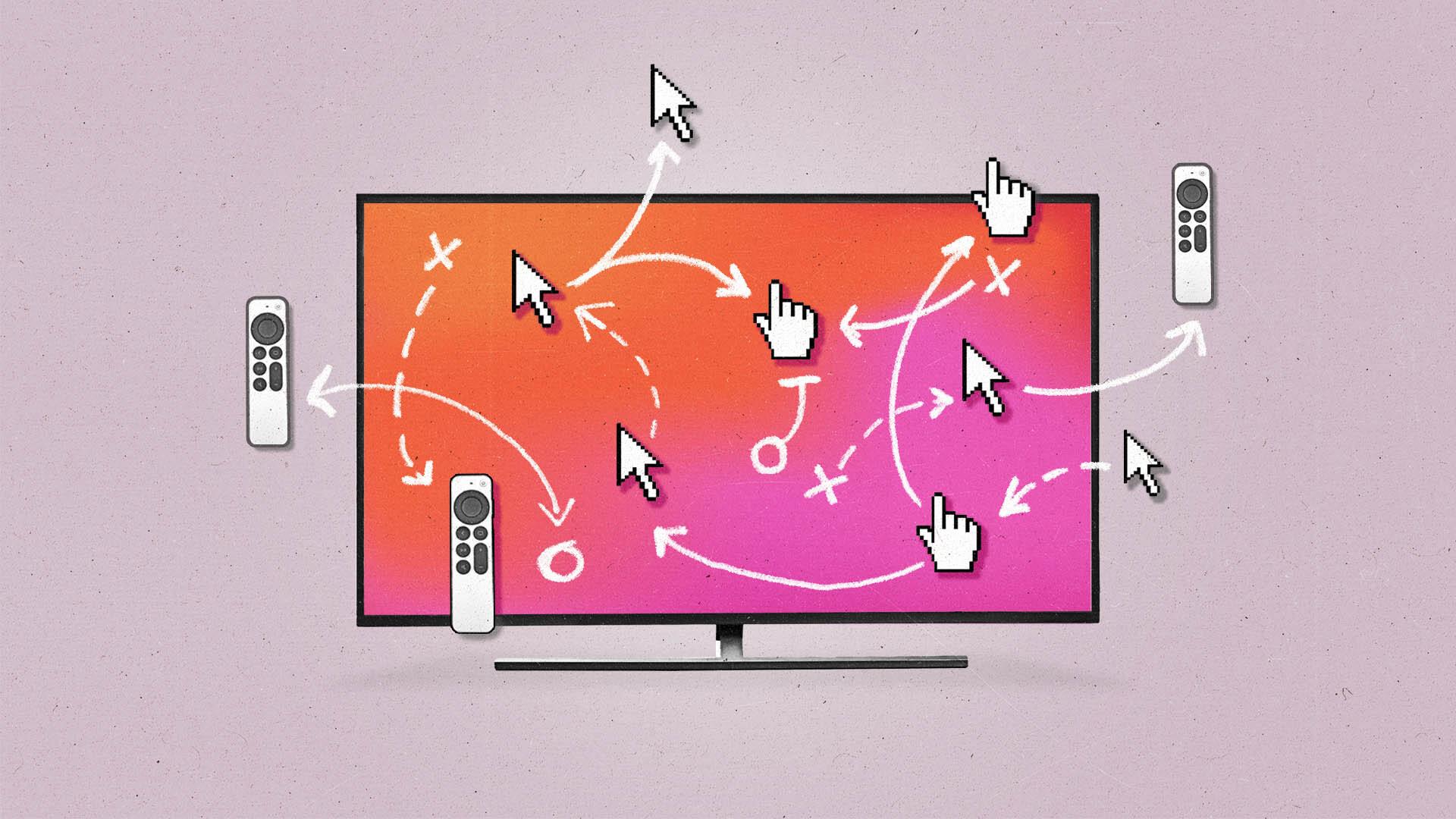 Twenty-four hours after Tubi's hit Super Bowl ad "Interface Interruption," where people across America were accused of touching the remote, even fooling the likes of Snoop Dogg, the free ad-supported television (FAST) platform saw a 40 percent jump in new visitors.
Now the ad has added another notch to Tubi's trophy mantle after winning five Cannes Lion awards last week.
The past year has been a fast and furious one for the Fox-owned streaming service and for the FAST space overall. FAST platforms are no longer peeking out from the shadows. They have now reached a new level of maturation in the streaming space, emboldened by Super Bowl attention and hit original shows. 
Revenue from FAST platforms grew almost 20 times from 2019 to 2022 to more than $4 billion, according to research firm Omdia. The same report found that FAST revenue is expected to triple again by 2027 to $12 billion.

Monthly active users on Tubi have skyrocketed in the last three years from 25 million to 64 million. Meanwhile, Paramount's FAST platform, Pluto TV, has gone from 12 million monthly active users in 2019 to 80 million in 2023.
With TV networks, movie studios, music record labels, social media sites, news sites, and streaming services fighting for consumer attention, people's media time is more dispersed— and perhaps more valuable — than ever.
For its part, Tubi has turned that fragmentation into a key part of its content strategy, according to Chief Content Officer Adam Lewinson.
"We used to live in a world of omni-culture, where everybody is focused on the same thing at the same time, and that still holds true for certain things," Lewinson tells The Current. "Beyond that, viewership is just so fractionalized, which really just speaks to the individuality of each viewer."
Tubi entered Nielsen's Gauge ratings — which monitors and assembles every entertainment service that reaches 1 percent or higher of Americans viewing time — in February and continued to gain momentum through April and May, going from 1.1 percent to 1.3 percent. Last October, Pluto TV became the first FAST platform to join the Gauge. Now the Roku Channel has joined the party as the third FAST platform to join the ratings.
One percent may not seem like a lot, but in the highly fragmented world we live in, YouTube and Netflix regularly take the top spots at around 8 percent. In fact, in May, Nielsen reported higher viewership numbers for Tubi than Peacock and Max.
While FAST may just be introducing itself to many consumers, it is deeply reminiscent of linear TV because of its hundreds of channels playing content 24/7. This has led many, including Danielle DeLauro, executive vice president at the VAB, to say FAST makes "what's old new again."
"From a content perspective, FAST has the potential to be a cable 2.0 or a cable light," DeLauro tells The Current.
This is a big factor that could lead to big ad revenue growth for the channel, Omdia predicts.
"Once Netflix and Disney and all of them get their ad product up and running," Alan Wolk, media analyst and co-founder of TVREV, told Vox. "The big advertisers who've been hesitant to spend money on streaming because it's still mostly reruns are going to go, 'Oh, I get it. Netflix, that's the new prime time, FAST is the new cable. This is how I'll spend the money.'"
Warner Bros. Discovery moved movies and shows like Westworld off Max and onto Tubi in January, bolstering the more than 50,000 titles available on the platform. FAST is not only old reruns of hit shows though. Original content is becoming a bigger part of the FAST environment, with Amazon Freevee's Jury Duty exploding onto the scene this year, seemingly out of nowhere.
Jury Duty broke through the overwhelming amount of entertainment choices we have today to have modern-day watercooler buzz. Stars of the show said they had never even heard of Freevee before the show became the streaming service's most-watched original ever.
"People are discovering the fact that they can go to these channels and get fresh content in addition to some of their favorite library or proven content that they've seen before," DeLauro says, adding she thinks FAST platforms could have unlimited scale. "And so, I think that's driving more usership."
Tubi is also increasing its original content, with an animated show starring Pete Davidson called The Freak Brothers, documentaries from Vice, plus more. The FAST platform was also a key part of Fox's upfront presentation this year.
"Tubi being front and center this year in the upfront sends an important signal to media buyers about how much commitment Lachlan Murdoch and his exec team have been investing and focusing on Tubi," Lewinson says. "Our growth is a very important piece of the mix."
Another key part of the FAST conversation is its placement with the writers' strike. With the strike at two months and counting, a service that makes a large amount of its money on reruns seems primely set up to function during the strike. Even more, DeLauro believes the strike could accelerate FAST's growth.
"This is also going to push people beyond their comfort zone regarding the platforms that they watch on," DeLauro says. "Very similar to what happened during COVID."
Still, she says it's too early to see if FAST platforms will have the brand loyalty of a "premier" streamer like Disney+.
"At this point, consumers follow content," DeLauro adds. "I think that there is some brand loyalty to the platform, but I think really what consumers are doing now is they're cherry-picking and hunting and pecking according to what content they want to see. We're seeing that content discovery is really one of the keys to streaming. 'Oh, I heard that the show is good. So what platform is that on?'"