FAST platforms emerge as multibillion-dollar advertising engine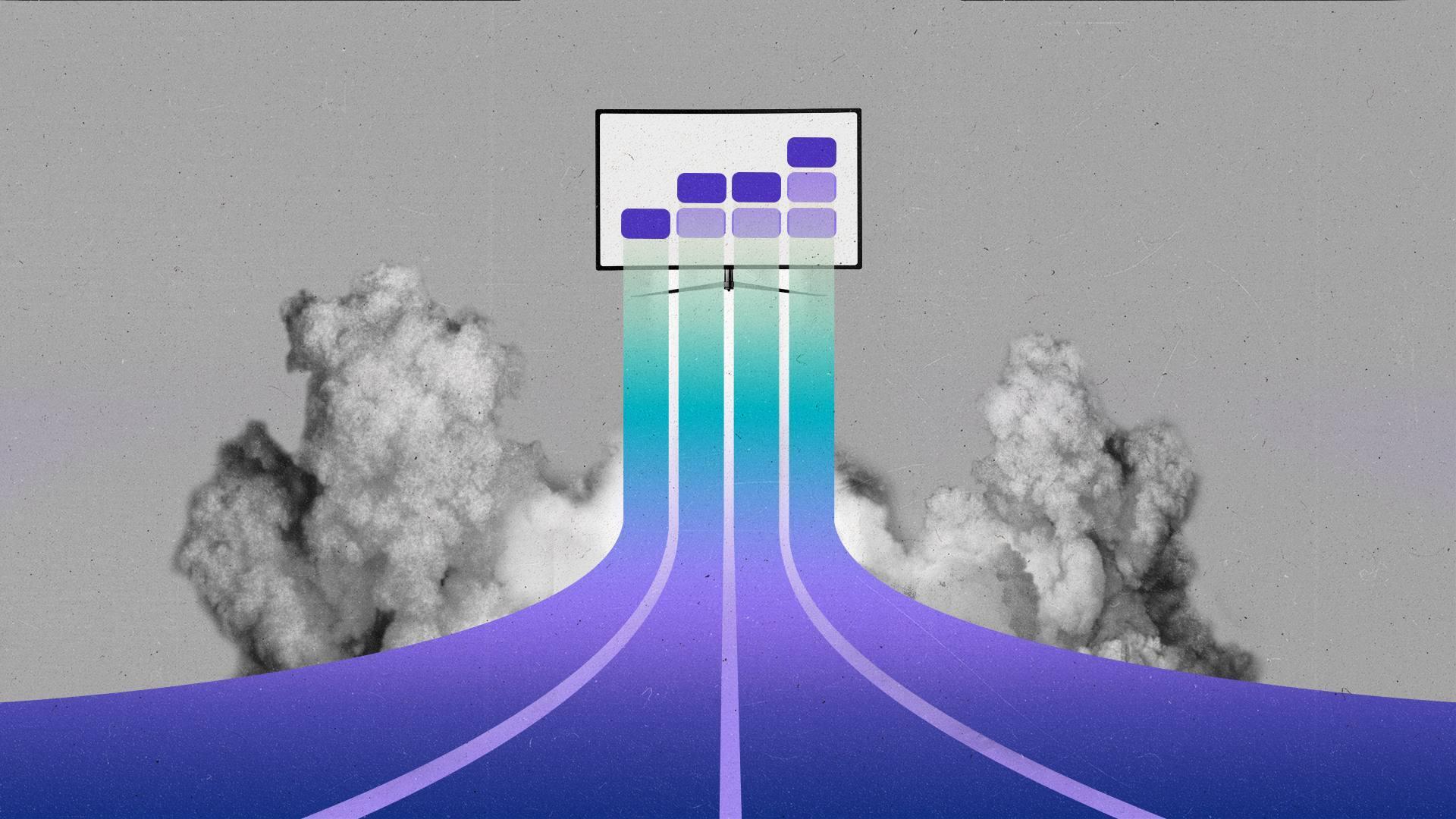 More and more viewers are living life in the FAST lane.

Free ad-supported television (FAST) platforms have exploded in popularity since 2020, with Variety reporting an expected $6.1 billion in ad revenue for FAST platforms in the U.S. by 2025. To put that estimate in context, FAST platforms brought in $706 million in U.S. ad revenue in 2019.

FAST's rapid ascendance likely comes down to the fact it provides viewers free TV access to live content as well as vast catalogs of premium network content. From live news to a continuous loop of The Masked Singer, consumers have more choice than ever on FAST platforms. As subscription-service costs rise, so, too, does the attraction of FAST programming.

According to a recent report from Comcast, 6 in 10 homes in the U.S. are using a FAST platform, with 1,400 FAST channels active in the U.S. alone across 22 different providers. Much of this growth has been driven by major media networks jumping into the FAST game, from Paramount buying Pluto TV in 2019 for $340 million, to Comcast buying Xumo in 2020 for over $100 million, to Fox buying Tubi in 2020 for $490 million.
"There's no better value proposition than free," Mark Rotblat, chief revenue officer at Tubi, tells The Current. With record inflation and economic headwinds, Rotblat believes adoption of FAST platforms could accelerate again in the near future.
During Fox's most recent earnings call, CEO Lachlan Murdoch reported that Tubi's ad revenue surpassed Fox Entertainment's for the first time ever. Tubi grew its ad revenue by 30 percent to $165 million during the first quarter of FY '23, driven by a 50 percent increase in total viewing time. Viewers watched a record 1.3 billion hours on the platform, with the company reporting it has more than 33 million monthly active users.
Tubi isn't the only FAST platform scaling to new heights. Pluto TV recently became the first FAST platform to make Nielsen's monthly scouting report "The Gauge" by achieving 1 percent of overall TV viewership in September. The combination of rising ad revenues and time watched has caught the attention of advertisers.

"When I look at the streaming universe, we have a limited amount of ad impressions and I need reach at a price that makes sense," Kelly Metz, managing director of advanced TV activation at Omnicom Media Group, said during a talk at Advertising Week. "I embrace it for scale and what that can deliver across the consumer landscape in the United States."

AMC's chief commercial officer, Kim Kelleher, tells The Current that AMC Networks — which has 13 FAST channels across seven platforms — uses its channels as another way to monetize its content and provide a launching point to turn viewers to AMC, IFC, SundanceTV, and its streaming service AMC+.

"A lot of companies are starting to look strategically at the full ecosystem as they're doing their windowing, planning, and content distribution strategies," Kelleher says. She also believes FAST channels could function as a top-of-the-funnel complement for consumers to find new shows to binge on AMC's other properties.

A big key to keeping FAST viewers engaged is understanding how to package content based on viewer preferences, and Kelleher says viewer data shows that people watch full seasons of AMC shows in one sitting. FAST can also be strategic and offer a way to connect with niche audiences, ranging from ALLBLK Gems — which offers programming tailored for Black audiences — to channels for anime, short films, its most popular series dubbed in Spanish, and sports programming.

"We use data to power everything now," Kelleher adds. "I think it's a balance of art and science, meaning we look at the foundational data about the viewership, the habits, the psychographics, the demographics, but then we overlay that with what I call common sense and experience."