Digital out-of-home is emerging as a bright star in MENA in a year of economic turbulence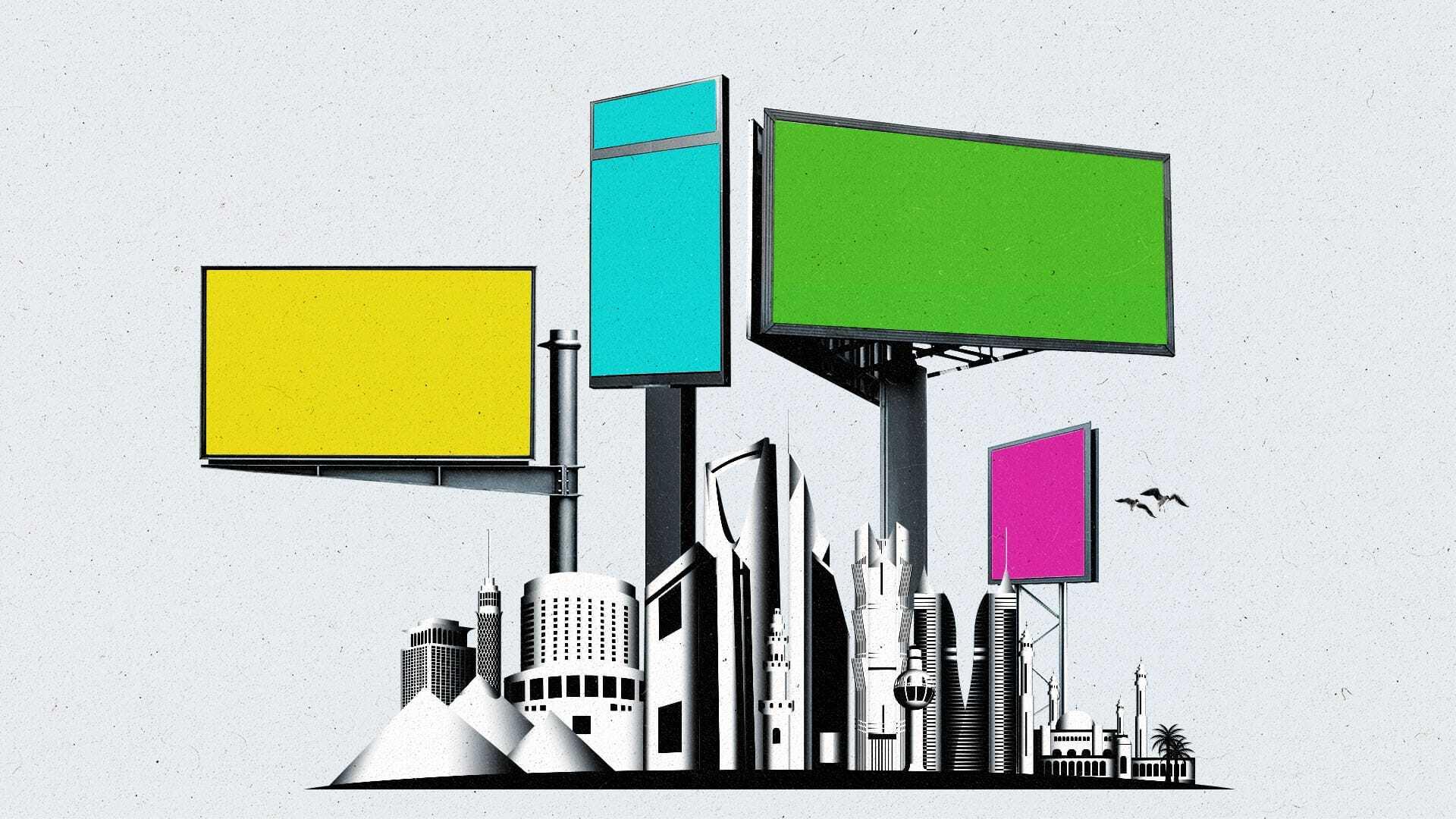 Consumer spend in Western countries is hobbled by high inflation, and Asia's economic recovery is just gathering steam. But one region is set to register the highest annual growth in digital ad spend well into next year, indicating business bullishness: Middle East and North Africa (MENA).
And advertisers are increasingly turning to digital out-of-home (DOOH) advertising to cater to the growing economies in the region.
According to forecasts, spend on DOOH in the region is expected to more than double in the next few years, from $288.28 million in 2023 to $616.27 million in 2028. This growth underlines marketers' belief in the channel's capabilities to resonate with the region's fast-growing and sophisticated consumer base.
"We're seeing exponential growth with the size of ad expenditure on OOH being 20 percent in MENA and more media owners adopting programmatic technology at an accelerated rate," wrote Mohammad Basma, programmatic and partnerships director in MENA, at agency Assembly Global.
Behind this growth are factors like a governmental push toward technological innovation, an embrace of advertising creativity, and the growing popularity of programmatic in out-of-home (OOH) activations, industry leaders told The Current.
"The level of creativity that's coming out of MENA DOOH, particularly creativity that embraces new technologies, can be overlooked," says Mo Moubayed, co-founder of Veridooh, an ad tech company that verifies the performance of DOOH campaigns.
"Marketers should be turning more to MENA as a source of inspiration to push the boundaries of digital out-of-home."
A coordinated effort
The effects of Middle Eastern governments' push for technological innovation, such as Saudi Arabia's futuristic Neom mega-city or Kuwait's Silk City, have likely spilled over into the digital advertising industry. Saudi's sovereign wealth fund, especially, is aimed at boosting investment in sectors like technology and infrastructure. "Given this coordinated effort, it's no surprise that Saudi Arabia is one of the leaders in DOOH in the MENA region," says Moubayed.
But the growth of DOOH in the region shouldn't just be attributed to positive spillover effects from government policy. Jamie Atherton, managing director at Yazle, a digital media company, tells The Current he believes DOOH might just be taking its natural path within the innovation-hungry digital advertising industry. Yazle recently partnered with Dubai retailer Aswaaq to run DOOH screens in store.
"Digital by nature is innovative and immersive, and there is a need for something new every day, every hour, every minute," says Atherton. "Now we're in a programmatically mature market and there needs to be something new, and I think that's why DOOH is growing."
Yazle is already in talks with hypermarkets in Saudi cities like Riyadh and Jeddah, as well as in Qatar. "The sooner someone can get there as an early adopter, the better," says Atherton.
Creativity is key
While messages that resonate in other regions might not resonate in the Middle East, brands should still rely on a creativity-first approach when considering outdoor activations, says Moubayed.
"OOH is the best creative canvas there is in advertising. Other mediums can often be too intrusive, which runs the risk of turning consumers off," he adds. "The MENA region has a very vibrant outdoor lifestyle, which makes DOOH even more valuable to marketers."
Riot Games' 3D DOOH installation for one of its games, Valorant, has drawn praise for its creative use of DOOH space and display of technological innovation. Riot's investment in the format makes sense within the added context of the MENA gaming market being projected to grow 11 percent annually on average for the next five years.
"It was a brilliant piece of creative. I think that will become more common, and we'll see more and more types of creatives, because for DOOH to stand out, you have to get as creative as possible," says Atherton.

The rise of prDOOH
As advertising adopts more programmatic solutions, from connected TV (CTV) to retail media, DOOH is also getting the programmatic treatment. The Middle Eastern market, especially, is seeing many physical billboards being replaced directly with their programmatic counterparts.
"It's always been a managed-service kind of trade, but as the agencies and clients continue to press the programmatic envelope, the need to trade it programmatically is starting to increase," says Atherton. "It's in a very good place because clients are adopting it and seeing there's value in it."
For example, in-store displays can deliver lower-funnel, sales-focused ROI that let marketers quickly understand whether their investment is producing results, adds Atherton, with Yazle already counting some of the world's largest consumer packaged goods (CPG) companies as clients.
However, programmatic DOOH in the Middle East is still a nascent market, and advertisers face challenges like data fragmentation and dealing with tech that is still in its nascent phases. But the ability to reach fast-growing markets in the Middle East is still proving to be a big draw for global brands.
"You've got to remember Dubai is growing, the Middle East is growing. There are more travelers coming into the countries across the GCC [Gulf Cooperation Council] every day," says Atherton. "Digital OOH formats are there for a reason, because we know that consumers are spending, everyone's rolling into malls and buying online, and they are having a positive effect."