71 percent of Gen Z Aussies regularly stream via broadcast video on demand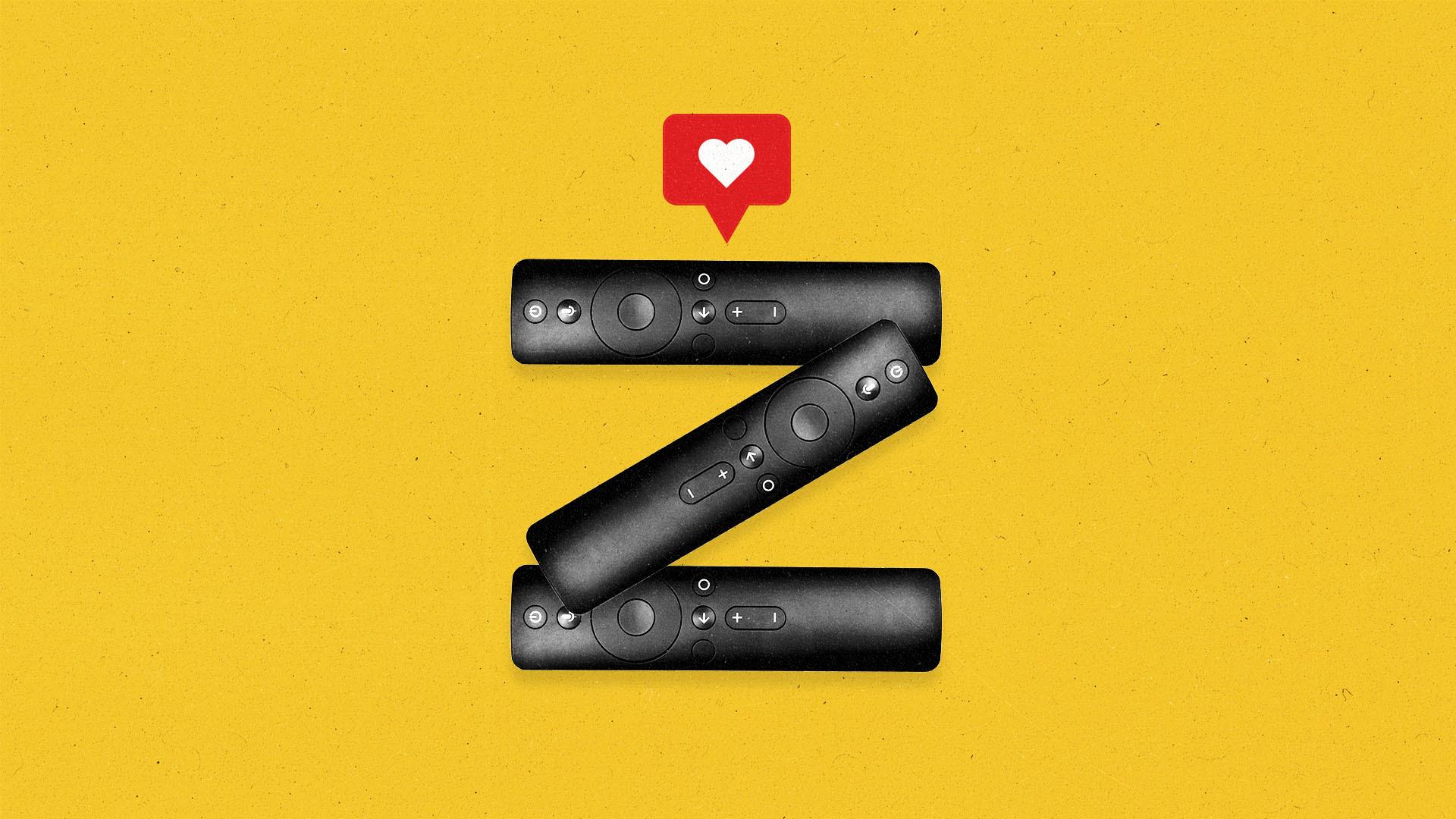 As linear TV viewership plateaus in Australia, there's a noticeable shift among Gen Zers toward the digital realm, specifically connected TV, with a strong preference for BVOD platforms.
A recent survey report commissioned by Insights Exchange and The Trade Desk Intelligence shows that Gen Zers are at the forefront of broadcast video on demand (BVOD) growth, with 71 percent saying they regularly consume BVOD content in its livestreamed format.
Moreover, the report highlights the rising potential of free ad-supported streaming television (FAST) channels, with 86 percent of Gen Z respondents saying they watch FAST channels via a BVOD platform.
"Broadcasters have continued to innovate and invest in content, UX, data, and technology to focus on user experience and personalization," says Diane Ho, director of national digital sales at Paramount ANZ. "This, alongside audiences shifting to IP-based platforms, has fueled strong growth in BVOD for commercial broadcasters in Australia, particularly with 18- to 24-year-olds."
The survey was collected and analyzed by independent research company Insights Exchange and involved 1,028 adults. The data was collected in April 2023, from respondents ages 18 and up.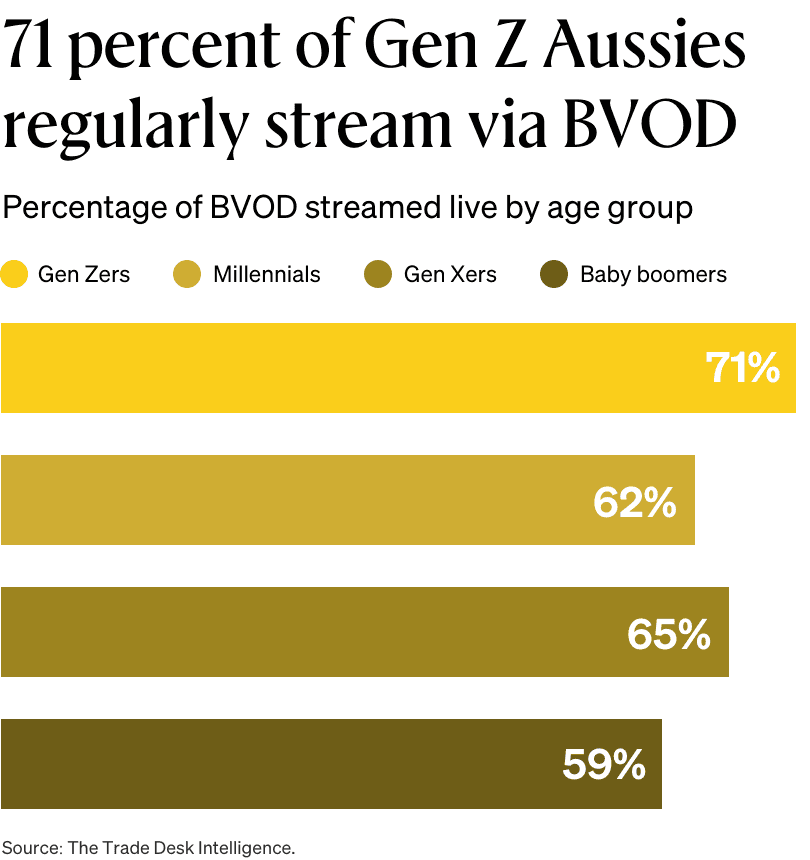 Subscribe to The Current newsletter