The rise of the tech-savvy shopper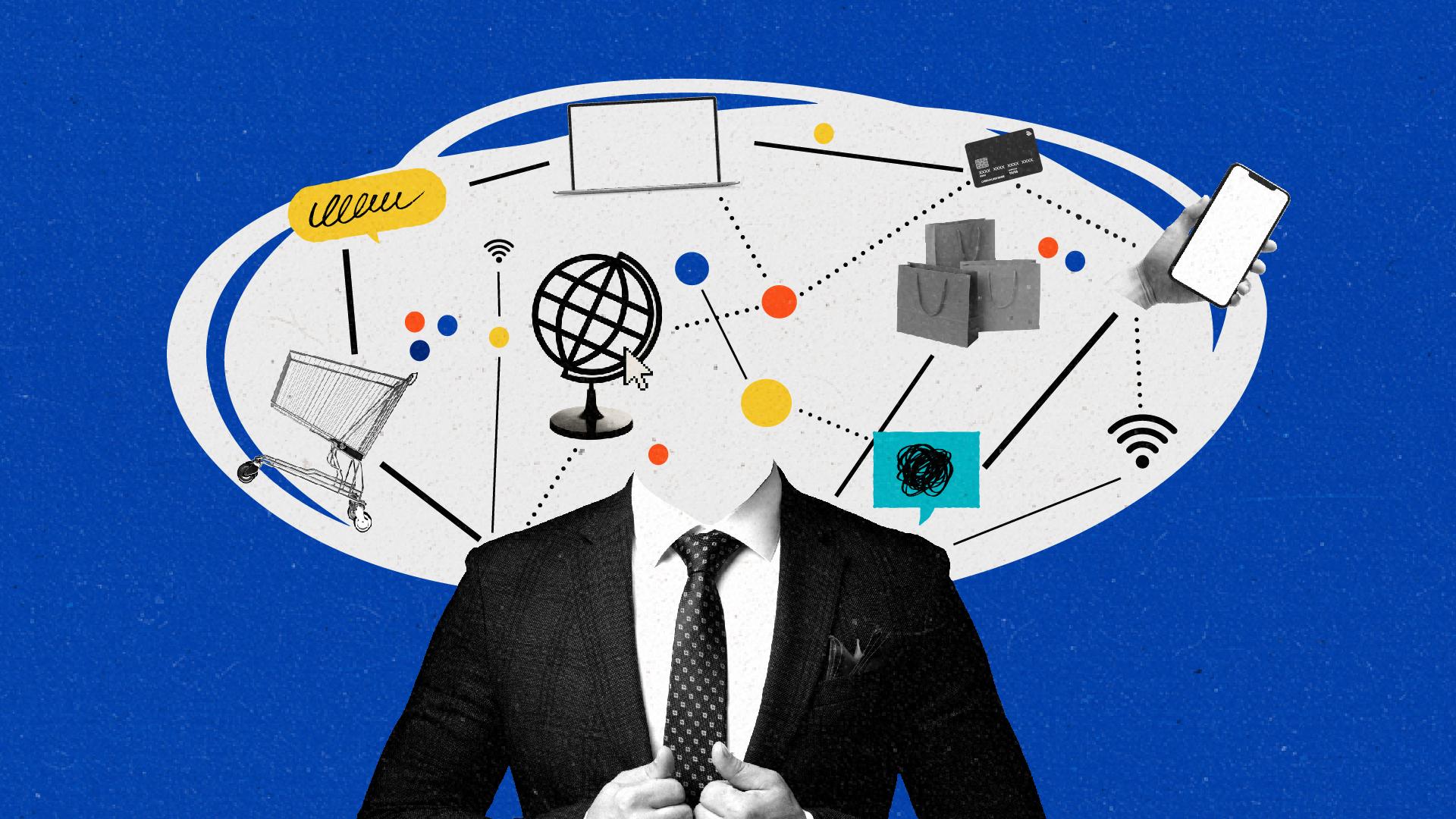 "The lines between on and offline are being erased once and for all."
The pandemic created a "more technology-literate shopper base," which is spending more time online than ever, according to a new report — The Future Shopper Report 2021 — published by Wunderman Thompson.
The report draws this conclusion from an extensive survey of more than 28,000 consumers across 17 different markets to "form a picture of the global online shopper." 72 percent of global shoppers said online shopping came to their rescue in 2020, while 73 percent said eCommerce will be even more important to them this year, with an even higher proportion of younger consumers expressing this sentiment.
And yet, these findings do not ring the death knell for physical retail. While the survey notes that a high percentage of consumers are "genuinely worried about going back to stores," at the same time, more than three in five respondents (62 percent) say they think it's important for a brand to have a physical store. In fact, 63 percent of 16 to 24-year-olds want retailers and brands to have physical and digital stores. "Consumers are increasingly comfortable switching between on and offline channels at different stages of their shopping journey," notes the report. "In doing so, what we're actually seeing is the lines between on and offline being erased once and for all."
This concept of "seamless commerce" has huge implications for advertisers as they seek even greater understanding of their online impact and the connection to in-store sales. The growth of the tech-savvy consumer base means that brands now have a golden opportunity to close the loop — to measure the impact of their ad spend all the way to the point of purchase — at scale.
Major retailers are seizing the opportunity that such omnichannel shopping brings. Earlier this year, Walmart — the world's largest retailer — unveiled an expanded vision and rebranding of its media business named Walmart Connect. As we explained, this enables marketers to leverage their own first-party data, alongside Walmart's own shopper data, within a new DSP powered by The Trade Desk for media outside of Walmart's own properties. Walmart counts more than 150 million weekly shoppers — with 35 percent of those in-store customers visiting Walmart.com before heading to the store.
After the launch, Walmart's Chief Customer Officer, Janey Whiteside spoke to CNBC about the company's ad platform: "If somebody sees an ad online and later buys that [item] in the store a day, a week, later, we can connect that together ... which historically, advertisers haven't been able to get."
Walmart's push into retail media is part of a growing trend — one that accelerated in 2020 — that obviously includes Amazon, but also other retailers with brick-and-mortar stores such as CVS, Target and Walgreens. Neither has this moment been missed by supermarkets. The report notes that "grocery ordering online has been many consumers' first foray into online ordering." For a supermarket giant like Kroger, this digitization of grocery shopping is enabling the company to tie campaigns to sales data with great precision.
For advertisers, the rise of the tech-savvy digital shopper means opportunities, but also implies a bit of a rethink, according to the Wunderman Thompson report. "Brands and retailers will need to focus on honing a balanced omnichannel strategy," it concludes. "It will take a willingness to embrace innovation and new technology at every stage of the customer journey, and the will to explore partnerships at the same time as driving your own offer."
Each week, The Current gives you a rundown of the biggest stories and latest trends from the world of data-driven marketing, including topics like Connected TV and the future of identity — all delivered directly to your inbox.