The Readout: U.S. millennials frequently buy from online-only brands more than Gen Zers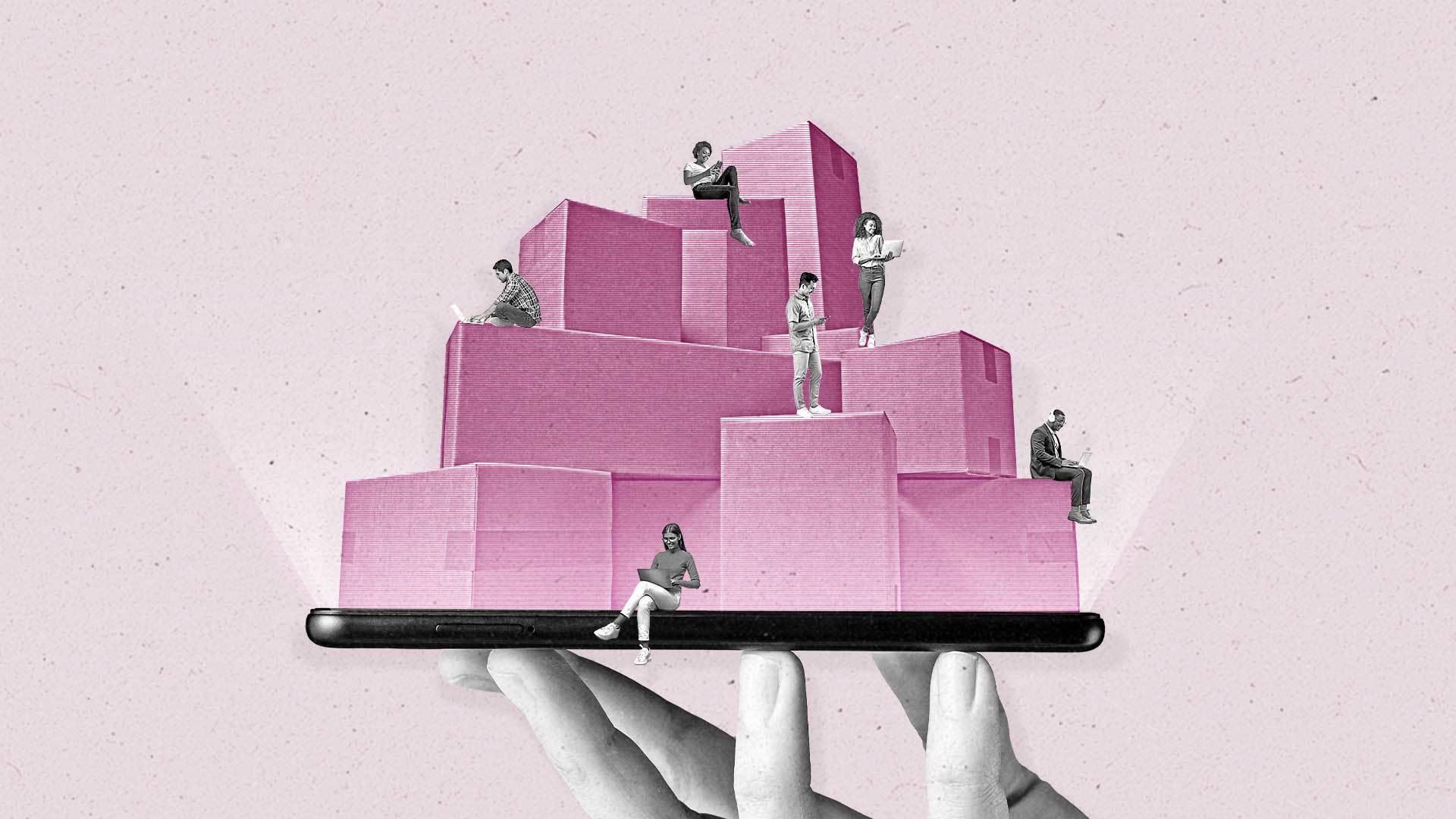 When it comes to being "extremely online," millennials might top Gen Zers in at least one way.
YouGov surveyed 1,232 American adults from February 8 to February 9 (the figures have been weighted to represent all U.S. adults). The survey found that 24 percent of millennials frequently purchase products from brands that are only available online. Compare that with 16 percent of Gen Zers and 14 percent of average U.S. adults. That means millennials are at least 50 percent more likely to frequently buy from online-only brands.
Eighty-nine percent of millennials would be willing to purchase any product from online-only brands, 15 percent more than the average American. That's also more than Gen Zers, which were at 84 percent.
Online shopping saw a significant boom over the past few years, thanks in large part to the COVID-19 pandemic. Ad firm Wunderman Thompson's Future Shopper Report 2021 — which included survey data from 17 markets, including the U.S. — concluded that the pandemic created a "more technology-literate shopper base" that spends more time online than ever before. At the time, 73 percent of respondents said e-commerce would be more important to them in 2021 than even in 2020, including a high proportion of young consumers.
Many American millennials appear to still be riding the wave. In a separate survey, reported by CNBC earlier this year, direct-to-consumer company ESW found that 73 percent of millennials planned to spend the same or more money online in 2023 as they did the year prior. Just 15 percent said they planned to spend less online.
What are millennials likely to buy online, anyway?
According to the YouGov survey, 23 percent of millennials said they would be willing to purchase home furnishings from online-only brands — 44 percent more than the average American.
The YouGov survey results don't mean that millennials aren't returning to in-store locations. If anything, the results might suggest the two can coexist in the post-pandemic retail space, and both have their advantages.
"Physical stores ensure an immersive customer experience, reduce customer acquisition costs, and help build a longer-lasting relationship," Barrie Scardina, Northeast president of retail-services firm Cushman & Wakefield, wrote in a 2022 report.
But Cushman & Wakefield Executive Vice President Kazuko Morgan wrote in another 2022 report that digital-only stores "typically have an advantage over traditional retailers in understanding their customers" because of their "rich customer data."