What will win a Lion? Our top creative picks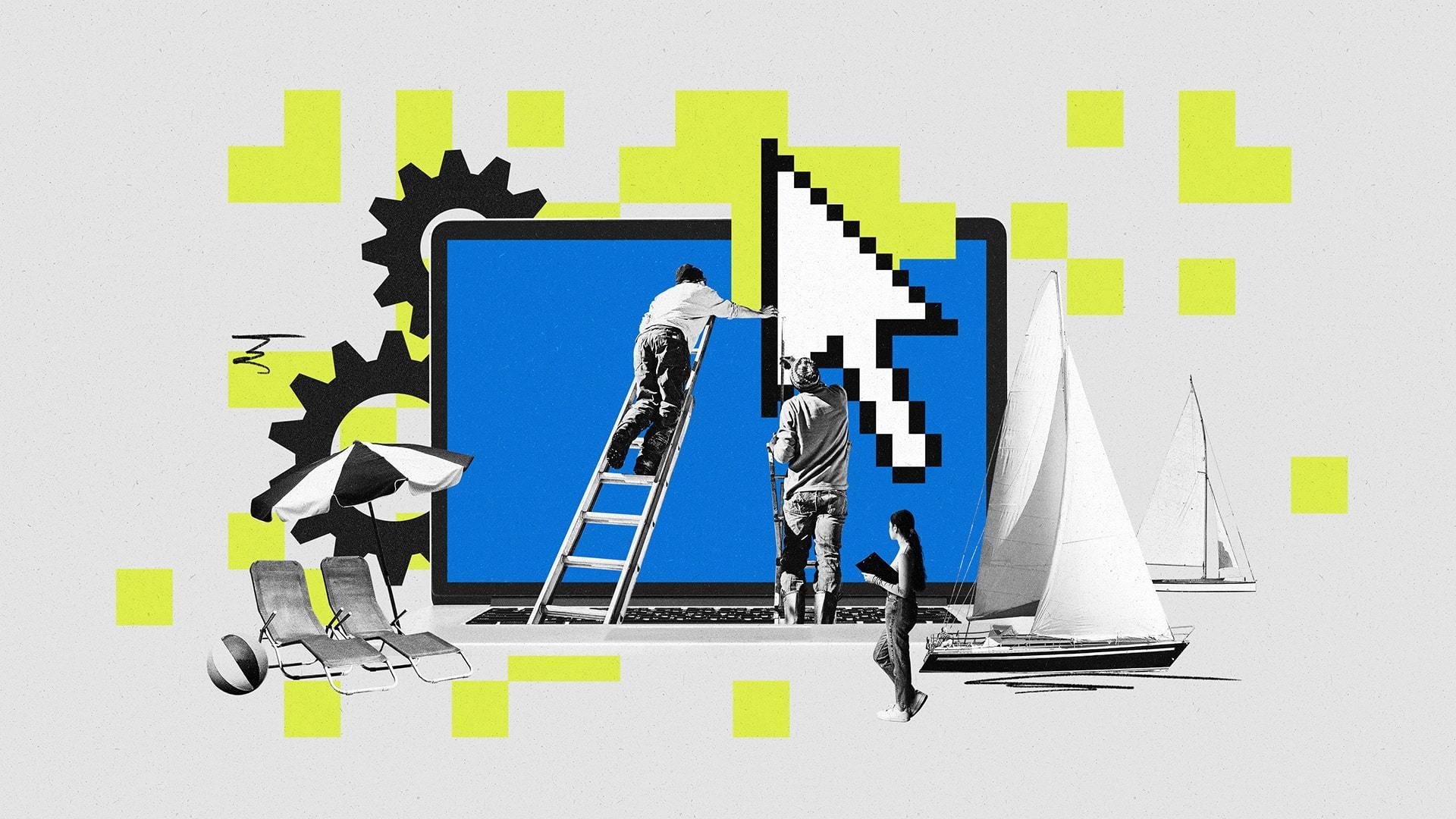 It's that time of year again. The Cannes Lions International Festival of Creativity — aka advertising's prom — is bringing brands, agencies, and tech companies from around the world together at the Palais. At the center of the parties and panels are the awards, and The Current team has your list of campaigns to watch.
Winning a Lion is the highest honor in the creative arena, one that can often propel individual careers and industrywide trends. Our team spoke with industry experts to round up some of the best campaigns eligible for prizes at this year's festival, honoring the best work from February 2022 to this April.
While every year brings healthy debate about what constitutes "the best," hallmarks of strong contenders include a clever premise, a strong stance, emotional resonance, and the ability to spark cultural conversations. From Apple's "The Greatest" to Tubi's "Interface Interruption" during the Super Bowl here are seven campaigns that are well-poised to take home top honors this year.
Check back at TheCurrent.com and subscribe to our newsletter for updates on winners and trends coming out of Cannes.
'The Coors Light' — Coors Brewing Company (Mischief)
The NFL prohibits players from directly endorsing alcoholic beverages — but Coors Light found a creative way around that last year. Kansas City Chiefs star quarterback Patrick Mahomes endorsed "the Coors Light." No, not the beer, but a flashlight that fans could buy online for $15. All proceeds benefited Mahomes' charity, 15 and the Mahomies, which aims to support initiatives to improve children's lives. According to ESPN, the flashlights went out of stock within four hours of Mahomes posting the ad to his social media accounts.
'Cost of Beauty' — Dove (Ogilvy)
If the best campaigns make consumers feel something, then Dove's "Cost of Beauty" campaign is certainly in that echelon. The campaign features a young girl, Mary, and her social media journey into a rabbit hole of videos that convinced her she was never thin enough, until she began to suffer from an eating disorder. The video ends with Mary in recovery, joined by her mother. Dove's campaign aimed to spotlight the mental-health dangers of social media on young people, and asked viewers to sign an online petition started by U.K. charity Global Action Plan to "make social media safe by design," which had been signed by over 50,000 people by June.
'The Greatest' — Apple (in-house)
People living with disabilities have been an underrepresented demographic in advertising; a 2021 Nielsen study found that they were seen in 1 percent of prime-time TV ads. But Apple's "The Greatest" campaign put them in the spotlight. A blind man holds his iPhone up and it tells him, through audio, what's in front of him — from a red jacket he wears to the text on a door. A deaf woman's Apple Watch tells her that her baby is crying through noise recognition. A woman with no arms uses her phone's voice control to raise curtains; sunshine fills her bedroom as her phone's audio tells her what the weather is that day. Apple's campaign highlighting its accessibility features is sure not only to warm people's hearts, but also to impress with the company's innovation — a one-two punch that makes it one to watch at Cannes.
'Interface Interruption' — Tubi (Mischief)
Tubi — the Fox-owned free ad-supported streaming television (FAST) platform — temporarily drew the ire of viewers in February when its ad appeared to be interrupting the Super Bowl in the U.S. It begins with the game's commentators, as if the telecast had returned to the game from an ad break. Of course, that wasn't the case, as the "commentary" was interrupted by a Tubi interface, making viewers think they had accidentally hit the remote on football's biggest night (and the most-watched TV program in U.S. history). Some ads pull on people's heartstrings, but others can elicit other emotions (in this case, panic and then relief) to become memorable and much talked about — which is what Tubi and ad agency Mischief pulled off.
'The Last Photo' — CALM and ITV (adam&eveDDB)
Last year, the Campaign Against Living Miserably (CALM) and ITV launched "The Last Photo," a suicide-prevention initiative that began with an installation by adam&eveDDB in London's South Bank of 50 portraits of smiling individuals. Later, a segment on ITV's British daytime program "This Morning" revealed that they were the last photos of people who had taken their own lives. A video campaign also depicted people's final videos. In all, the campaign is an effective and moving one, and won Gold at this year's Clio Awards.
'Morning After Island' — GE-PAE (Ogilvy Honduras)
This public affairs campaign by Ogilvy Honduras, for the nonprofit Grupo Estratégico PAE (GE-PAE), has already won several major industry honors, including a few Grand Clios and Best in Show at the Global SABRE Awards. The campaign included construction of an "island" off the shore of Honduras, where the morning-after pill had been illegal. Women could travel to the site, in international waters, to take the pill legally. Earlier this year, Honduras lifted the ban.
'90 Minutes of Air Conditioning' — Midea (Pereira O'Dell)
This creative campaign from appliance company Midea posited that New Yorkers would sit through a 90-minute movie of an air-conditioner blowing just to get out of the heat. And yes, there's an actual 90-minute film you can watch online, and it played to audiences at the Village East theater in New York City. The campaign has already won Bronze at the Clio Awards and other ad-industry recognitions. Based in China, Midea used the campaign to break into the U.S. market, according to Ad Age.