Lee Walsh, Uber's global head of media, on marketing across 10,000 cities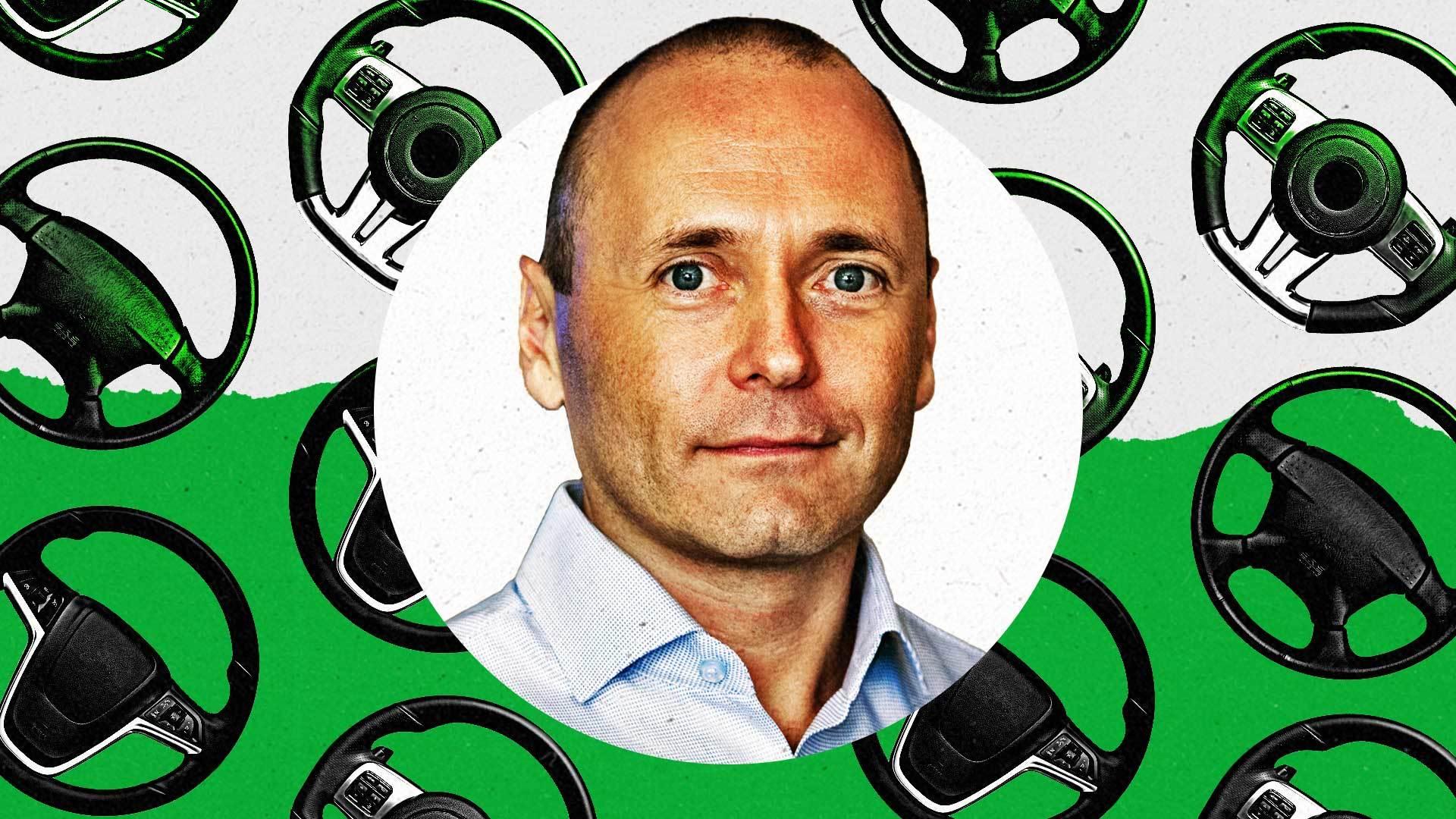 Whenever Lee Walsh travels — whether he's flying into Manchester or Melbourne — he takes an Uber to his destination. As the global head of media for the company, it makes sense. It's not exactly market research, but Walsh values his friendly chats with Uber drivers.
As a Brit, he says he's had to overcome his natural reserve to engage in conversation with strangers. He finds it especially easy with American drivers, who love to shoot the breeze.
"It's changed my perception completely of who drives for Uber and the impact the company has had on society," he tells The Current. "I've met a lot of professionals driving part time for extra income. There are also people who are driving to support a separate goal, be it launching a new business or putting themselves through college."
In many ways, these spontaneous Uber moments help frame Walsh's worldview, which is at once international and local. As the media lead at Uber, Walsh is focused on brand marketing for the company that he says is "the only truly global mobility and delivery app." At the same time, the company has thrived by adapting itself to every market it has entered: Uber (and its subsidiaries) is available in more than 10,000 cities across 70 countries.
"Uber marketing is strongest when it's local," says Walsh. "We don't do standard global campaigns because our product and consumers are so different in every market. In some we're only taxis, or only delivery, and in others we deliver almost everything. This means our media and creative works best when it is locally tailored and culturally relevant to each market."
Walsh says the company mostly uses the WPP agency EssenceMediacom to activate its campaigns in what Uber calls "star markets" — its biggest territories — as well as in emerging "future star" markets, such as Germany and South Korea. He says Uber brand marketing is separate from the in-house performance team, which is "literally optimizing every hour," whereas his team members "take a longer view on the media investments."
Walsh joined Uber in July 2021 as head of media in APAC before moving from Singapore to San Francisco to become global head last April. During that time, the company has moved to link the two products for which it's best known — its taxi business and its Eats delivery business — under a membership program called Uber One. During the pandemic, the company saw a huge shift toward its delivery business when the mobility business dwindled. But now, post-pandemic, "mobility growth is accelerating, and delivery remains resilient," said CEO Dara Khosrowshahi during the company's recent earnings call. He announced that the Uber One mobility program now has 12 million members after membership doubled in 2022. (For context, Uber says its "mobility consumer base" exceeded 100 million last year for the first time in its history).
The company has been pushing Uber One in a series of high-profile ads and activations — tailored to different markets — to tout the virtues of membership. The company returned to the Super Bowl for the third consecutive year with a new creative TV spot that features three executives trying to convince superstar Sean "Diddy" Combs to write a song for Uber One.
"When we still do linear TV or TV sponsorships, it tends to be around big cultural moments," says Walsh. Beyond the biggest American game, last year, Uber Eats partnered with the French Football Federation, unveiling a campaign ahead of the FIFA World Cup. Another clever campaign around the Australian Open found a way of blurring the boundaries between the actual game and the ad — "a great example of how Uber shows up in locally relevant cultural moments," he says.
Channel-neutral planning
Last year, on his watch, Walsh says the company made a "significant shift away from a lot of linear TV and moved into what we call channel-neutral planning." As a result, a lot of dollars shifted toward video and connected TV (CTV) formats. "The general population still watches a lot of TV, but we probably weren't spending accurately in our channel mix to where our consumers were," he adds.
"In many ways, the media industry has grown up in recent years. There is a lot more rigor to audience insights and planning. At the same time, many of the issues that initially came with digital media, such as fraud and brand safety, have been cleaned up. The regulatory changes in data privacy and tracking have been broadly positive and placed a lot more emphasis on quality media environments and audiences," he says.
As part of this realignment toward streaming video, which includes YouTube, Uber participated in the video upfronts last year for the first time and will do so again this year after seeing positive results from those deals. "We're a lot more video focused. We have consolidated the number of media partners we work with, which gives us a stronger return on our spend and allows for deeper integrations," says Walsh. At the same time, Walsh is dialed in to the virtues of buying programmatically, especially outside of the big direct agreements Uber has with major tech platforms and publishers. "If we're doing an individual buy, we think it should be executed programmatically. This gives us a lot more control over things like frequency and brand safety, allowing us to measure results from a brand perspective in a much more efficient way," he says.
But he does point out a kind of conundrum for media planners in the streaming video space, an area Walsh is watching with great interest. "If you go back 18 months, or even two years ago, there was a huge black hole for marketers where consumers were moving en masse to subscription channels, essentially paying not to have advertising," he says. "And that's a challenge for media planners because you've got an audience who, by the very fact they're paying, is probably an audience you want to reach. But they don't want ads to be there," he says.
As the streaming space evolves, Walsh says he welcomes the new ad opportunities, such as Netflix's new ad tier, but is watching to see how it develops. Uber, he says, didn't see any first-mover advantage to paying high cost per mille (CPM) rates. "Netflix and other streaming platforms who are now offering advertising have essentially got to build an ad-funded audience," he says, adding that he expects rates to become more competitive over time as inventory increases.
Asia's super apps
Prior to his work at Uber, Walsh worked at agencies in Australia and Singapore for almost 16 years, where he got a global view of media. "Working in Europe or APAC, there is always the feeling that the U.S. is the most advanced media market in the world," he says. "However, when you look at some of the media products coming out of even the smaller countries in Southeast Asia, I see a lot more experimentation and innovation."
One example is the super app created by Grab, whose taxi and delivery service was a direct competitor to Uber in Southeast Asia until Uber took a stake in the company in 2018. The appalso offers financial services and is "unique to the Asian marketplace," says Walsh.
Although Uber is by far the most dominant mobility app around the world, the company isn't about to rest on its success. Recent figures suggest that the global ride-sharing market is expected to grow by more than 115 percent between 2021 and 2026. "When we look at the total addressable market, we feel we're just scratching the surface. There's an awful lot to go after, so in no sense do we feel we're anywhere near maxing out," says Walsh. "This is the most exciting time to work in media. There may be fewer long lunches than in the TV planning days of old, but there are many more ways to bring brands to life through media and creative."