It's getting easier to advertise on streaming live sports: Here's the playbook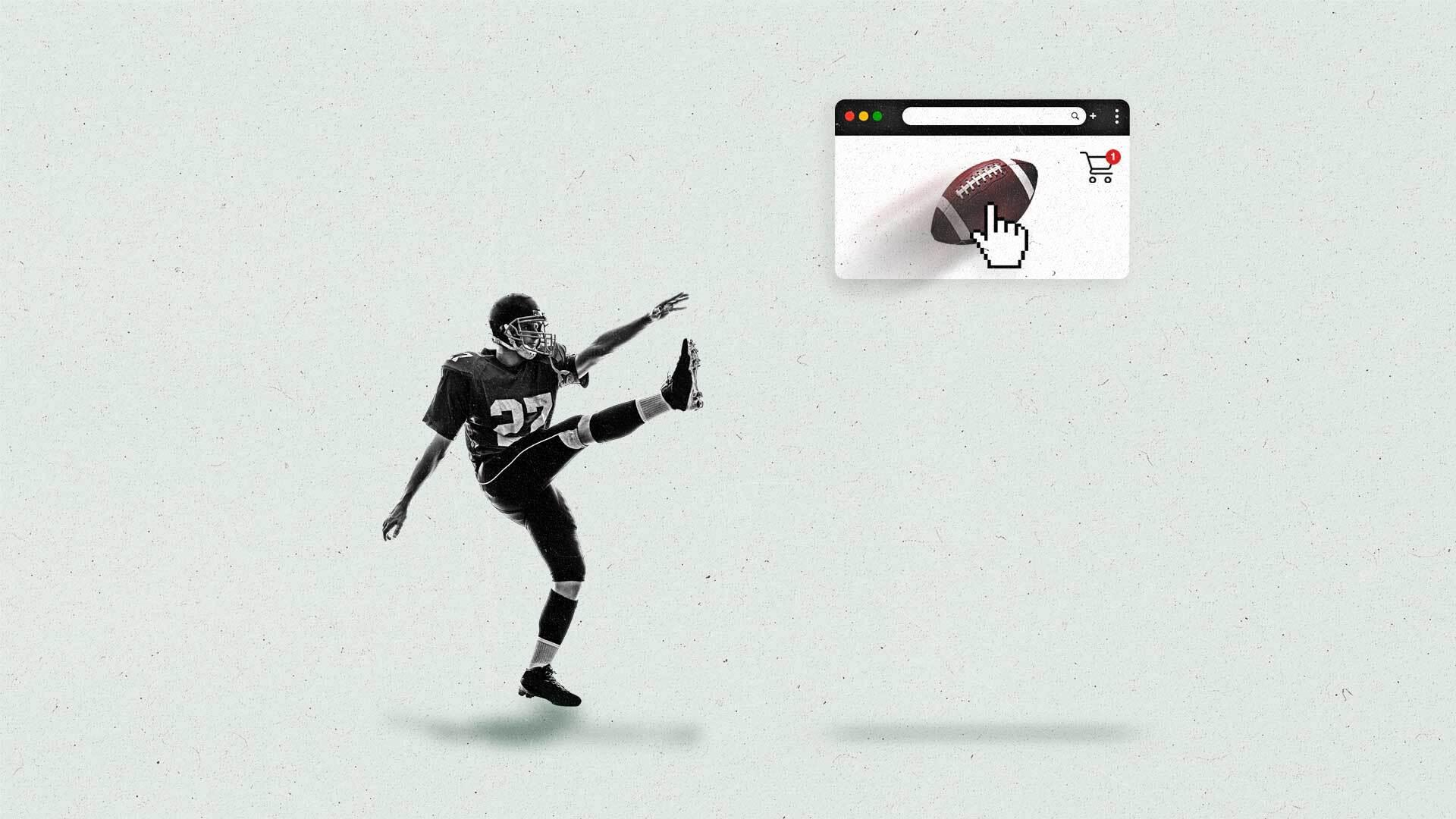 Amazon blew the lid off live sports streaming two years ago when it committed to $13.2 billion for exclusive rights to "Thursday Night Football", a watershed moment in sports history. Now Amazon's potential next big move could be gaining part ownership of ESPN — The Information reports the retail giant is in talks with Disney as ESPN searches for a partner to gain a bigger foothold in streaming.
There's been a mountain of change in the live sports streaming space in the past two years since Amazon inked that deal. Live sports viewership from digital channels has grown 30 percent since 2021, according to consumer data company Statista. The report finds the surge is only predicted to continue, with the majority of fans expected to watch live sports through connected TV (CTV) in 2024.
Higher streaming viewership isn't the only reason it's getting easier to advertise on live sports. Along with more inventory, there are better tools to target specific audiences, bidding models that maximize ad buyers' budgets, and innovative partnerships available to advertisers now. On top of that, more advertisers can now get in the game.
"Live sports from a streaming programmatic access standpoint does democratize [things] because you don't have to have Nationwide's [the auto insurance company] football budget to be able to serve impressions into games," Joel Cox, co-founder and senior VP of strategy and innovation at media agency Strategus, tells The Current. "If you're doing it on a much more geo-specific level to a much more specific persona, you obviously have fewer impressions that need to be served to reach your ideal audience, thereby reducing the amount of budget required."
Connecting retail data to live sports
NBCUniversal and Walmart are teaming up on an innovative retail media partnership. Brands can now deliver targeted ads on Peacock using Walmart shopper data, then measure the results of those ads in relation to in-store and online sales. This closes the loop measurement-wise, which can be elusive when it comes to digital campaigns. Danone North America — which includes consumer packaged goods brands like Dannon, Silk, and Activia, reported a 30-plus percent increase in new-to-brand buyers from one CTV campaign after being an early tester.
Walmart says this is the first time NBCU's live sports streaming inventory will be available through a retail media network, connecting data with premium content.

Potentially Peacock's biggest chance to show off the power of retail data will be when the streaming platform exclusively streams an NFL playoff game for the first time in the league's history. As the dominant sports league in America, the NFL has proven itself to be the leader of innovation in the CTV space. These moves the NFL takes are a way to drive new revenue and test its growing digital reach compared to traditional TV, according to Clark Pierce, head of digital strategy for sports marketing and media agency Playfly Sports.
Meanwhile, Amazon itself is debuting new audience-based creative for the NFL season, allowing marketers to segment audiences and deliver specific ads tailored to those groups. This gives brands the flexibility to produce multiple spots for the same ad position — whether it be a younger adult, a Cowboys fan who loves the outdoors, or a parent.
That could pay off for the retail giant, which saw major success last football season connecting "Thursday Night Football" viewers to product awareness. Amazon Ads Head of NFL Sales Danielle Carney reported that last season viewers were "33 percent more likely to search for brands and products advertised during the game than viewers of ads on linear channels."
Taking advantage of live sports' unpredictability
The unpredictability of live sports can be both a boon and a bust for ad buyers. Cox says Strategus' clients' challenges range from sports budgets being exhausted in a few hours to issues with frequency capping.
To adjust for that, ad platforms are now introducing bidding models that allow marketers to pace their campaigns more efficiently throughout the day so they won't spend their budgets too early. Also, these systems are starting to recognize when viewership is at a high level, to get in on the action at a prime moment during the game.
These unpredictable circumstances — from a game going long to timeouts — are bound to happen and can create an opportunity for brands to take advantage and jump in. To John Donahue, partner at programmatic consulting company Up and to the Right, it comes down a concept from Econ 101: supply and demand.
"The general CTV market is a tough market because all of a sudden it showed up and created a situation by which the demand exceeded the supply," Donahue tells The Current. "Live sports is a great utility to correct that because what a publisher cannot predict is a flag being thrown. A publisher cannot predict an injury. A publisher cannot predict a whole ton with sports. So it creates a lot of unsold CTV inventory that is very much so in the interest of the buyer and extremely high quality in its nature."
Subscribe to The Current newsletter