RTL says revenue could double as it opens up linear TV to programmatic buys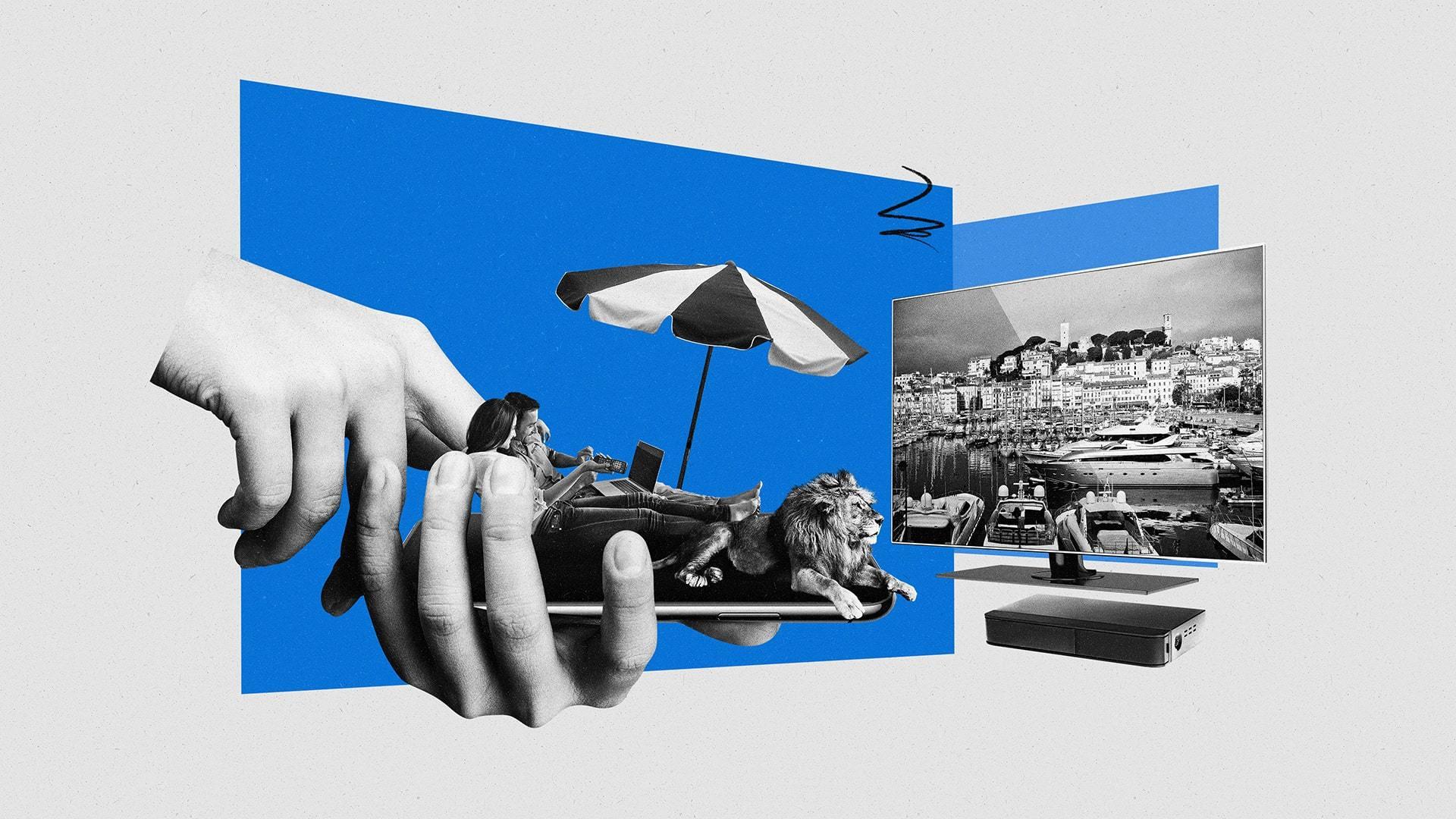 Amid a generational shift in the way people consume TV content, more and more European broadcasters are embracing the rise of CTV — and aiming to bring advertisers with them.
The latest broadcaster to add fuel to the connected TV (CTV) revolution is German media powerhouse RTL. On Monday, the company's international media sales house, RTL AdAlliance, announced an integration with The Trade Desk that enables advertisers to purchase advertising programmatically on its linear and connected TV inventory.
Company executives told The Current that they expect the move to not only significantly increase RTL's revenue, but also help usher in a new era where the large digital budgets captured by Big Tech's walled gardens get distributed more evenly across the advertising ecosystem to TV players like RTL.
"We know innovation is simplicity in this case, and in Europe we need to reduce complexity for international buyers," Oliver Vesper, deputy CEO and chief digital officer of RTL AdAlliance, told The Current during the Cannes Lions International Festival of Creativity.
"Now is the time to make addressable TV programmatically available across Europe. We're entering a new space, and it's high growth in certain markets. We cannot predict exact revenue figures, but from the growth rates we see in this field, I think it can double," Vesper added.
Stéphane Coruble, CEO at RTL AdAlliance, told The Current that it was important for RTL to work with The Trade Desk as an independent demand-side platform, "especially against the [walled] gardens that are everywhere at the moment, and own the supply side to the buy side."
The deal opens up access for advertisers to over 30 million unique households in Europe, according to the companies, on RTL AdAlliance's addressable European TV inventory, such as the channels of RTL Deutschland in Germany, Atresmedia in Spain, and M6 in France.
The announcement comes as research from Magnite found that more than 70 percent of European audiences watch a combination of linear and CTV, and that 85 percent of CTV viewers in Europe watch ad-supported content.
Programmatic takes over linear TV
The integration will make addressable TV banner ads and linear ad spots available programmatically, and will be rolled out in Germany, Spain, France, and Austria, with more European countries to be added soon, the companies said.
Advertisers will be able to define and segment audiences based on criteria such as viewing behavior per device, ad sequencing, and cross-device retargeting to other devices within the same household.
The integration will also allow advertisers to tap into broadcasters' first-party data as cookies become obsolete. "We are sitting at the heart of the broadcast technology and can enable [advertisers] to tap in to technology-automated and data-driven methods to deliver ads. That gives us the advantage to leverage that data, but under the full control of the broadcasters," said Vesper.
Coruble also believes it will put RTL in a position to compete with the walled gardens for a share of the digital advertising market.
"Moving into the digital and addressable TV world, we can combine multicountry buys, more central buys, and that allows us to basically tap in to some budgets that we haven't seen before," he said. "Meaning the big digital budgets going to Google, Meta, TikTok, or Amazon. We want to get our share of those budgets and money that we haven't seen for a while and bring them back into TV."
Opening up TV ads to more advertisers
Even as broadcasters evolve their offerings, linear TV remains a firm favorite among European viewers. Almost 70 percent of Europeans watch broadcast TV daily, according to RTL's The New Life of the Living Room research report.
With Europe overtaking America on daily TV consumption, RTL's tie-up with The Trade Desk underscores the opportunity in the market for a programmatic buying ecosystem that opens up linear TV inventory while equipping advertisers with the technological sophistication of programmatic advertising.
Smaller advertisers are likely to gain access to a media channel previously reserved largely for the biggest of spenders. "The ticket to entry into television has been pretty high. Here the opportunity is really to go in with brands that are not necessarily moving into TV as a first media," like luxury or hyperlocal brands, Coruble said.
"This will unlock the TV's scope and capacity to cater to a lot more categories that have lower budgets but want to reach a certain level of relationship with [their audience]," he added.
While Coruble acknowledged this inventory won't come cheap, he pointed out that it's "very premium, brand-safe."
"It ticks all the boxes, all the KPIs that marketeers want. It's the best inventory that is available at the moment, and it is being made available programmatically."