Brands waste millions in media spend every year, but they don't have to work this way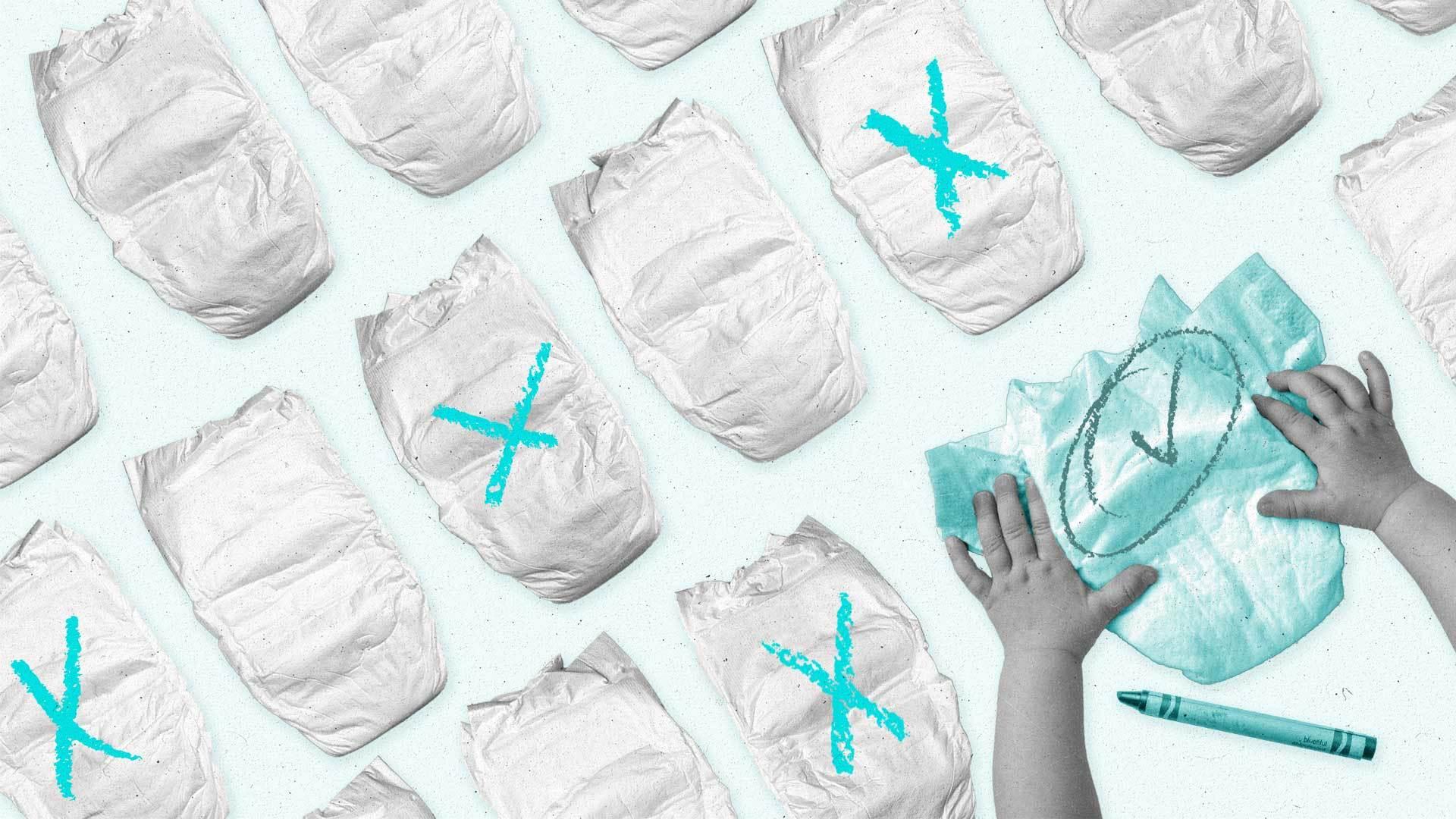 Fewer than 3.7 million babies were born in the U.S. in 2021, according to the most recent tally on the Center of Disease Control website. That's a birthrate of 11 babies per 1,000 Americans.

That's not a lot of babies, relatively speaking.
For diaper manufacturers, it means their addressable market is niche. To be precise, 19 percent of U.S. households bought disposable diapers at least once in the last 52 weeks, according to Circana.
That 19 percent includes heavy buyers, presumably those families with newborns. But it also includes households that transitioned out of buying diapers in the last year and will never buy again (hand raised!). It also may include households that bought diapers once: grandparents, aunts, uncles, nannies. You name it.
Yet you can't turn on the TV during certain parts of the day without seeing an ad for diapers. According to data pulled from iSpot, U.S. diaper brands spent roughly $75 million advertising on linear TV advertising in the U.S. by diaper brands in 2022. If you play the averages, $60 million of that linear TV spend was wasted on households that don't buy diapers and have no immediate plans to do so.
Even if a media planner was highly effective at buying linear against programming with a high density of diaper buyers, it's a guessing game at best. So even in an ideal scenario, an effective linear TV media plan may reduce wasted ad spend to $50 million, maybe $45 million, if we're being generous. That's a lot of wasted media spend.
Advertisers don't have to work this way
Some of the largest retailers in the world now offer solutions that take the guessing game out of media buying. U.S. retailers such as Walmart, Albertsons, Walgreens, Kroger, and Macy's (just to name a few) have created audience products with The Trade Desk that allow advertisers to reach verified buyers at scale across connected television — not to mention the rest of the open internet — via programmatic advertising.
These retailers have also developed measurement products, which help advertisers hold their media accountable to in-store and online sales and optimize toward best-performing media tactics in flight.
In other words, if you're a diaper brand, by shifting linear spend to programmatic and leveraging retail audience solutions, you could limit your ad impressions to only reach households that have bought in the diaper category during the past year.
You could then understand whether your media led to sales and, perhaps most importantly, what tactics within your campaign were most effective at driving sales. You can then use those insights to make changes to your campaign in flight in an effort to drive further performance.
Many of these retailers allow brands to build custom segments to drive further efficiency.
For instance, you may want to eliminate reach against the one-time buyers (those grandparents, aunts, or uncles in the diaper example I mentioned previously) under the assumption that their purchase was an anomaly. You can work with these retailers to build an audience of households that bought diapers, say, more than five times.
Customization helps advertisers personalize ad experiences at scale
Retailers can build custom audiences based on product type — newborns versus pullups, everyday versus sensitive diapers. Advertisers can use these custom segments to serve the right creative to the right audience.
Parents of newborns may be streaming the same show as a next-door neighbor with a toddler in pullups at the exact same time, but these retail capabilities combined with programmatic buying would ensure each household received an ad that's relevant to them.
Not only does this allow advertisers to personalize ad experiences and eliminate ad waste, but it also gives them the tools to manage frequency effectively, reallocating impressions served to nonbuyers, while ensuring actual category buyers receive the optimal amount of impressions needed to drive response.
Diapers may be the most extreme example of when verified-buyer audiences help advertisers eliminate media waste, ensuring only relevant buyers receive their ads. But the same principle applies to most products.
"Some of the largest retailers in the world now offer solutions that take the guessing game out of media buying."
Take toothpaste. Everybody needs toothpaste. Well, almost everybody — according to Circana, 84 percent of U.S. households have bought toothpaste in the last 52 weeks.

On the surface, it would make sense for a toothpaste company to blast an ad to the entire country. But the reality is that not all toothpaste products are the same. Within the broader toothpaste category are several subcategories: tooth whitening, sensitive, budget, premium — you get the picture.
If you're a toothpaste manufacturer that has each of its multiple product lines buying linear TV, you run the risk of oversaturating the market with your products, confusing your prospective buyers with competing messaging and products, and wasting spend against a broad audience with your more niche products.
It would be a lot more efficient and effective if you built a segmentation strategy that reached verified buyers with the most relevant ad based on their buyer preferences.
Many of the world's major retailers are eliminating the guessing game — creating tools to make brands' media buys more relevant and less wasteful in order to deliver better measurement so their true impact can be understood.
The views and opinions contained in this op-ed represent the views and opinions of the authors and do not represent the views or opinions of The Current nor of The Trade Desk. The appearance of the op-ed on The Current does not constitute an endorsement by The Current or The Trade Desk of the content.