Record Big Ten TV rights deal shines a light on live sports streaming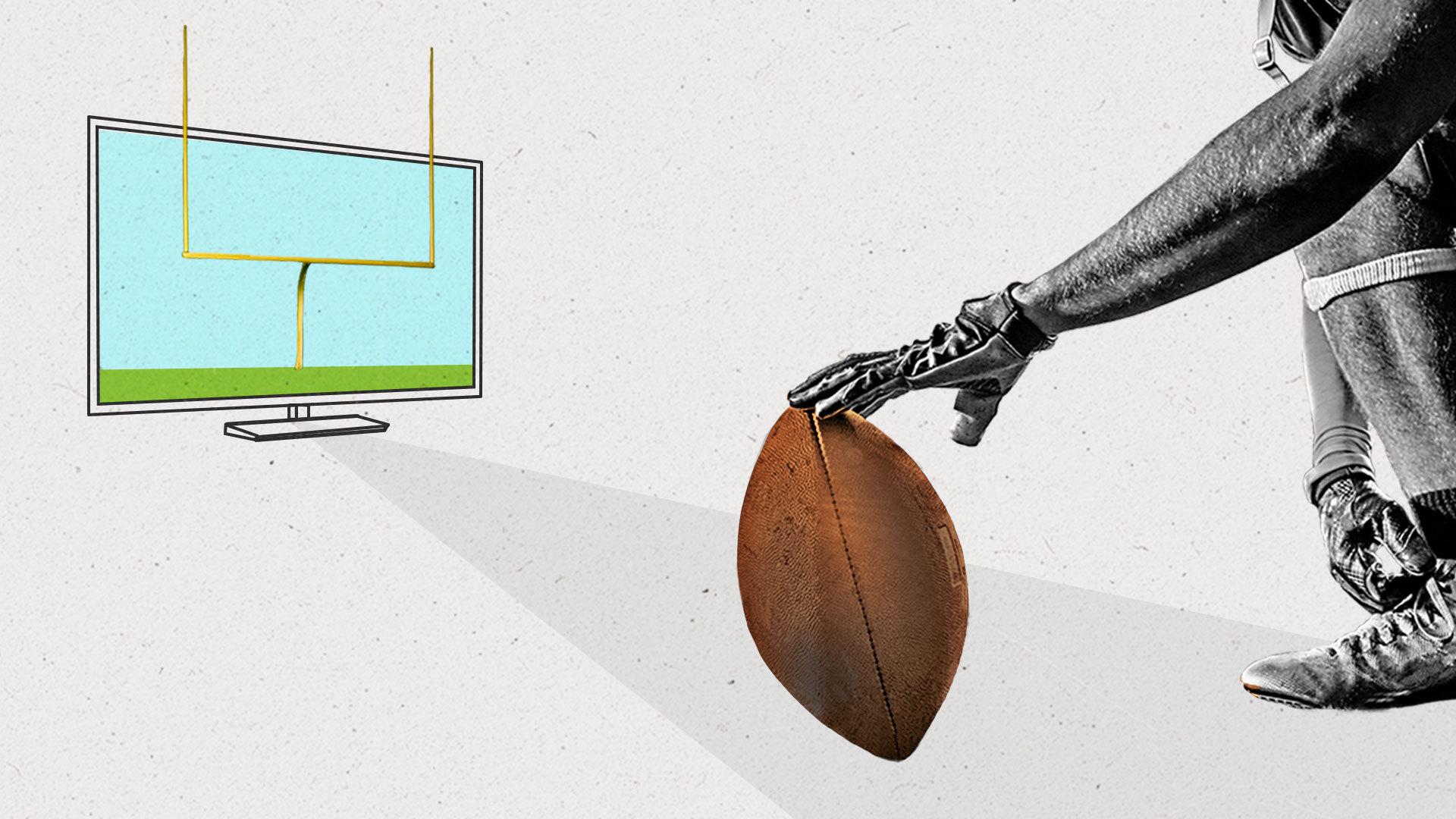 When the Big Ten Conference announced its new, record seven-year $8 billion media rights deal, many eyes went straight to the streaming TV details as the latest indication of the evolution of live sports consumption.

NBC, Fox, and CBS will hold the broadcast rights, with NBC and CBS simulcasting each broadcast game on Peacock and Paramount+. Additionally, NBCUniversal's Peacock will exclusively stream eight football games a year, as part of the record rights deal. Streaming being baked into the richest rights deal in college sports history is another major signal that broadcasters are embracing connected TV as consumer viewing preferences shift.
"This is a major investment in our NBC broadcast platform, which also strengthens our streaming service, Peacock," Mark Lazarus, chairman at NBCUniversal Television and Streaming, said in a statement. "The Big Ten Conference is a powerful addition for both, and will deliver big and new audiences throughout the year."

And more colleges seem to have their sights set on streaming to connect with their loyal fan bases across the country. For J.A. Adande, an ESPN reporter for more than a decade, UCLA's and USC's moves to the Big Ten two months ago indicate a realignment that embraces the Los Angeles TV market. He also believes it's inevitable that more Big Ten games will move to streaming.
"So many of these media companies are trying to bolster their streaming content. That's one of the things you get for this deal," Adande tells The Current. "You can stream some of these additional games that might not draw too many TVs, but there's still these alumni bases that are going to be interested."
Live sports' leverage
Football isn't the only Big Ten live sport coming to Peacock. As many as 47 Big Ten regular season men's basketball games (32 conference and 15 nonconference) and 30 regular season women's basketball games (20 conference and 10 nonconference) will also be exclusively streamed on the platform, according to the announcement.

The Big Ten's move comes as major sports organizations embrace streaming, from the NFL partnering with Amazon on Thursday Night Football, to MLB streaming games on Apple TV+ and Peacock. Last year, ESPN viewers spent a record 3.9 billion minutes streaming college football, up 37 percent from 2020. And starting in 2024, ESPN+ will carry up to 14 nonconference SEC football games as part of their $700 million rights agreement, according to The Washington Post.

The next streaming bump
This shift offers brands the opportunity to better reach their audiences with more precision and relevant ads through connected TV. It also gives streaming platforms "that next bump" in audience growth, according to William Mao, SVP of global media rights consulting for the marketing agency Octagon, which worked with Oklahoma before its move to the SEC. Sports fans, especially younger groups, are increasingly consuming live sports through streaming. A recent survey from YouGov and The Trade Desk showed that 41 percent of sports viewers watch live sports primarily through nontraditional channels, including streaming services and sports-specific apps — an increase of 7 percent from 2021.

"Those platforms are trying to acquire subs, retain subs, and increase watch time," Mao tells The Current, "particularly if they have both a subscription and an advertising blended tier."