Netflix's and Disney+'s upcoming ad-supported tier launches signal the future is full of ads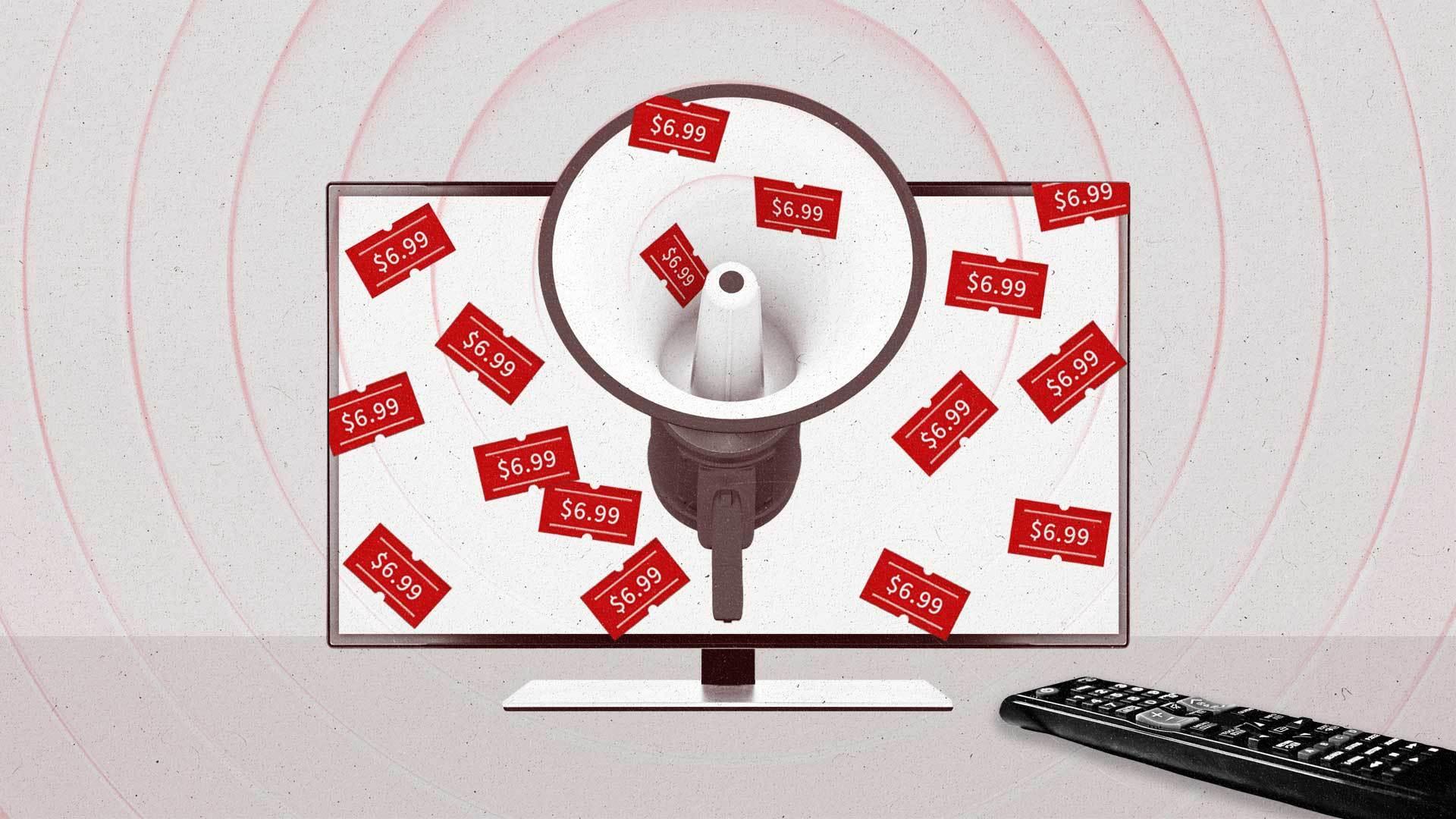 All eyes are on Netflix as it marches toward the November 3 launch of its ad-supported tier in the U.S. — opening up a lower-cost subscription option for consumers at the newly announced price tag of $6.99 a month.

Of the nine major streaming services, seven currently offer or will soon offer an ad-supported tier — and Netflix's newly announced monthly pricing falls right in the middle. HBO Max ($9.99 in the U.S.), Hulu ($7.99 in the U.S.), and Disney+ ($7.99 and launching December 8 in the U.S.) all come in higher than Netflix, while Paramount+ ($4.99 in the U.S.), Peacock ($4.99 in the U.S.), and Discovery+ ($4.99 in the U.S.) all cost less than Netflix.
This comes at a time when consumers are thinking about their monthly subscription costs more than ever before. A recent survey from The Trade Desk and YouGov found 59 percent of Americans surveyed do not want to pay more than $30 a month total for access to streaming services. Given growing consumer sensitivity to cost combined with the cost of funding this new golden age of television, all signals point to more advertising options.

After Disney+ launches its ad-supported subscription tier in December, Amazon Prime Video and Apple TV+ will become the only remaining major streaming services that don't offer a version with ads. That may be changing though, because as Digiday reports, Apple is considering launching ads on its service as early as next year.
To some in the industry, these shifts are inevitable. Netflix announced in April it would bring an ad-supported version to its platform, a move The Trade Desk's CEO, Jeff Green, predicted years before the announcement. Now, Green has another prediction: by the second half of 2023, every streaming platform will give its consumers the choice of an ad-supported option.

For now, advertisers are eager to get their ads in front of Netflix's coveted audience. The company's newly minted president of worldwide advertising, Jeremi Gorman, said at a press briefing that hundreds of advertisers, from auto to CPG to luxury brands, have already signed on to show their ads on the platform. Advertisers will be able to targetby country, content genre, and even within the top 10 most popular shows. Netflix's ad load will be four to five minutes per hour, with Gorman saying ads will be bought on a fixed price to start.

"What we do at launch will not be representative of the long-term opportunity of what the product will be," Gorman said. "These incredible teams have gotten this out the door in six months. We want to bring the members and advertisers the best experience at launch. Our road map is TBD, and we will continue to lead in the space."

Canada and Mexico will get the new ad-supported plan on November 1. Two days later, it will go live in the U.S., Australia, Brazil, France, Germany, Italy, Japan, Korea, and the U.K. Spain will round out the group on November 10.

Netflix COO and Chief Product Officer Greg Peters said during the press briefing that new movies coming on the service will include pre-roll ads, while movies that have been on the service longer will have pre-roll and mid-roll ads, along with shows on the service. Peters also stated that 5 percent to 10 percent of Netflix's programming will not be available on the ad-supported version due to licensing restrictions.

"The most important thing for us is we want to offer consumers choice," Peters said. "That could mean some of our existing members shift off of a plan that doesn't include ads into this basic-with-ads plan. If that's the better experience for them in terms of the price and the ad experience, then that's a great offering and we want to enable them to do that."