The new HBO Max looks a lot like Netflix — and that may be the catalyst to help them win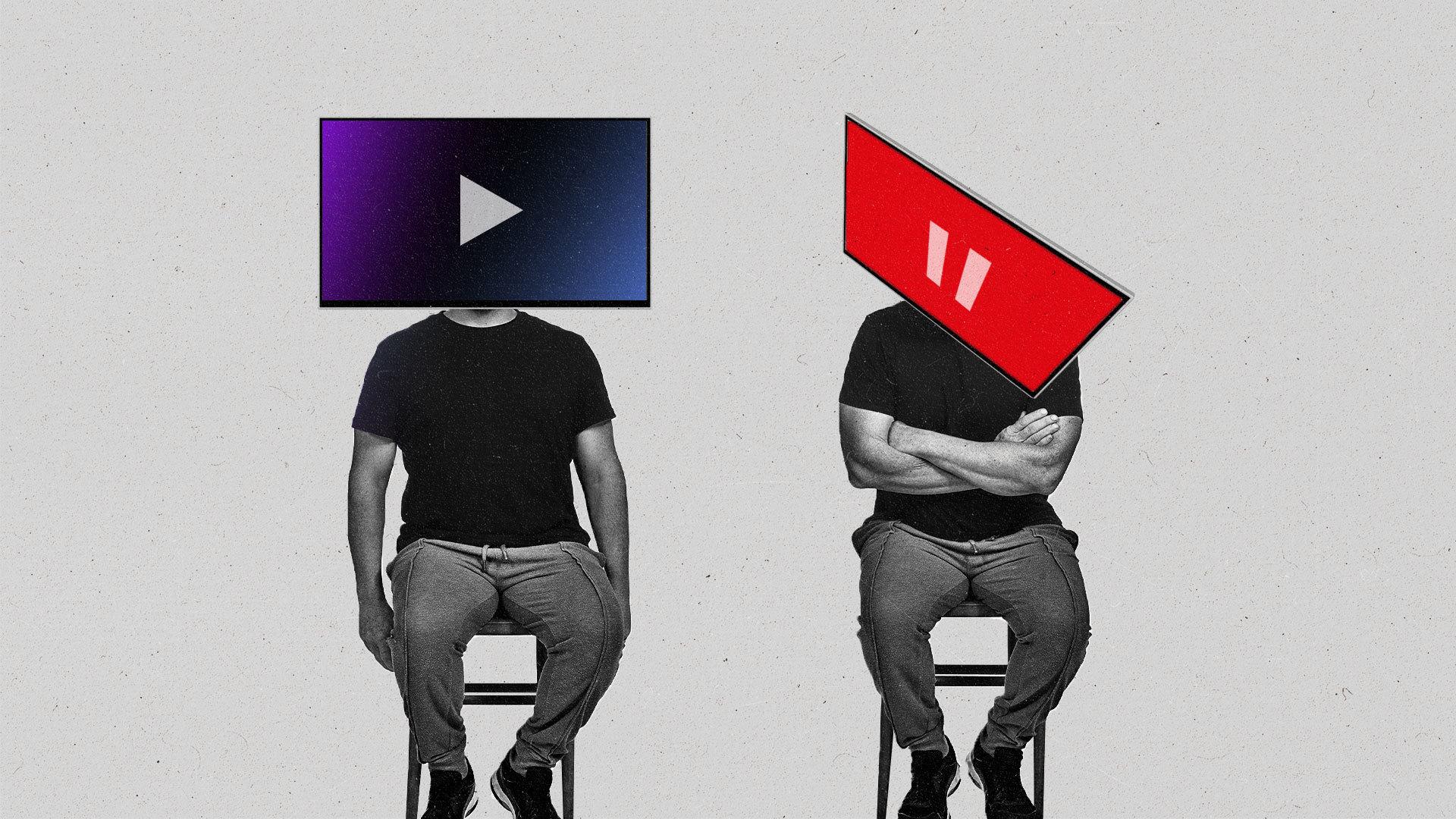 Warner Bros. Discovery finally announced its rebrand — after months of speculation — and its approach looks, well, familiar.
Since Discovery merged with WarnerMedia last year, the new company has made boosting HBO Max a top priority. The service has lagged behind rivals like Netflix and Disney+ despite competitive content offerings that include HBO, DC Comics, iconic series like Friends and more.
But on Wednesday, the company outlined a new plan to better compete in streaming, and officially revealed HBO Max will be rebranded as simply "Max." During a press conference, top executives, including Warner Bros. Discovery CEO David Zaslav; CEO of Global Streaming and Games J.B. Perrette; and CEO of HBO and Max Content Casey Bloys, described what the product would look like and the content that subscribers can expect during a press conference.
As expected, Max combines HBO Max with Discovery content, and adds a fine-tuned user interface and an additional pricing tier. But beyond the technical updates, Max appears to be gearing up to compete head-on with Netflix's offering.
"Netflix definitely sells itself as a one-stop shop for entertainment, with digital shelves stocked with something for everyone, and you can see Warner Bros. Discovery angling for a similar offering," Brandon Katz, an entertainment industry strategist at the research firm Parrot Analytics, told The Current. "The hope is that the combined service will emerge as a true four-quadrant destination and expand Max's total addressable market."
Streamers prioritize curation and cost options
Netflix, with over 220 million members worldwide, is currently the top dog in the streaming space in terms of subscribers. And that doesn't seem lost on Warner Bros. Discovery. Max's pricing plan and UI, as presented on Wednesday, are very reminiscent to the leading streamer's approach and design.
For instance, Warner Bros. Discovery execs focused on how Max will better curate content and give users more recommendations for viewing — two features that are well-known strengths of Netflix's user experience.
Perrette said that three-quarters of HBO Max's engagement comes from the home screen, but Max will lead users throughout different areas of the app, with genre pages and tabs at the top of the home page to direct users to movies, TV shows, and HBO (yes, HBO will have its own tab).
Max will cost the same as HBO Max does now: The ad-supported version will cost $9.99 per month, and the ad-free version $14.99 a month. An additional tier was also announced, costing $19.99 a month that includes 4K video quality and other features, mirroring Netflix's tiers nearly to a T.
And then there's content. Max is shaping up to be a much more broad-appeal version of HBO Max by lumping in Discovery content — namely reality TV — beside the prestige dramas of HBO and the fandom-friendly brands like DC Comics and Harry Potter. All the while execs stressed Max will be about quality over quantity — like many other streaming platforms have indicated this year.
Content is still king
The Max announcement comes at a time when many media companies are rethinking their streaming strategies, pivoting away from subscriber growth to focus on profitability. 
Content spending has begun to plateau this year after two consecutive years of growth. That's because typically streamers are starting to invest in content that targets specific audiences, which could help retain them.
Netflix CFO Spencer Neumann said as much last year during the company's July earnings call, noting that content spend would be "moderated" and that Netflix has "gotten smarter in how [it] can direct [its] spend for greatest impact."
In Warner Bros. Discovery's case, it's doubling down on what has proven to work across an array of demographics. Wednesday's presentation showcased new programs from Discovery, like a new HGTV Fixer Upper; upcoming HBO dramas and a new Game of Thrones spinoff; children's programming; and the first-ever Harry Potter series.
"This new brand signals an important change from two narrower products, HBO Max and Discovery+, to our broader content offering and consumer proposition," Perrette said during Wednesday's presentation. "While each product offered something for some people, Max will have a broad array of quality choices for everybody."