A Mondelēz cheese campaign targeted K-drama superfans. Here's what happened.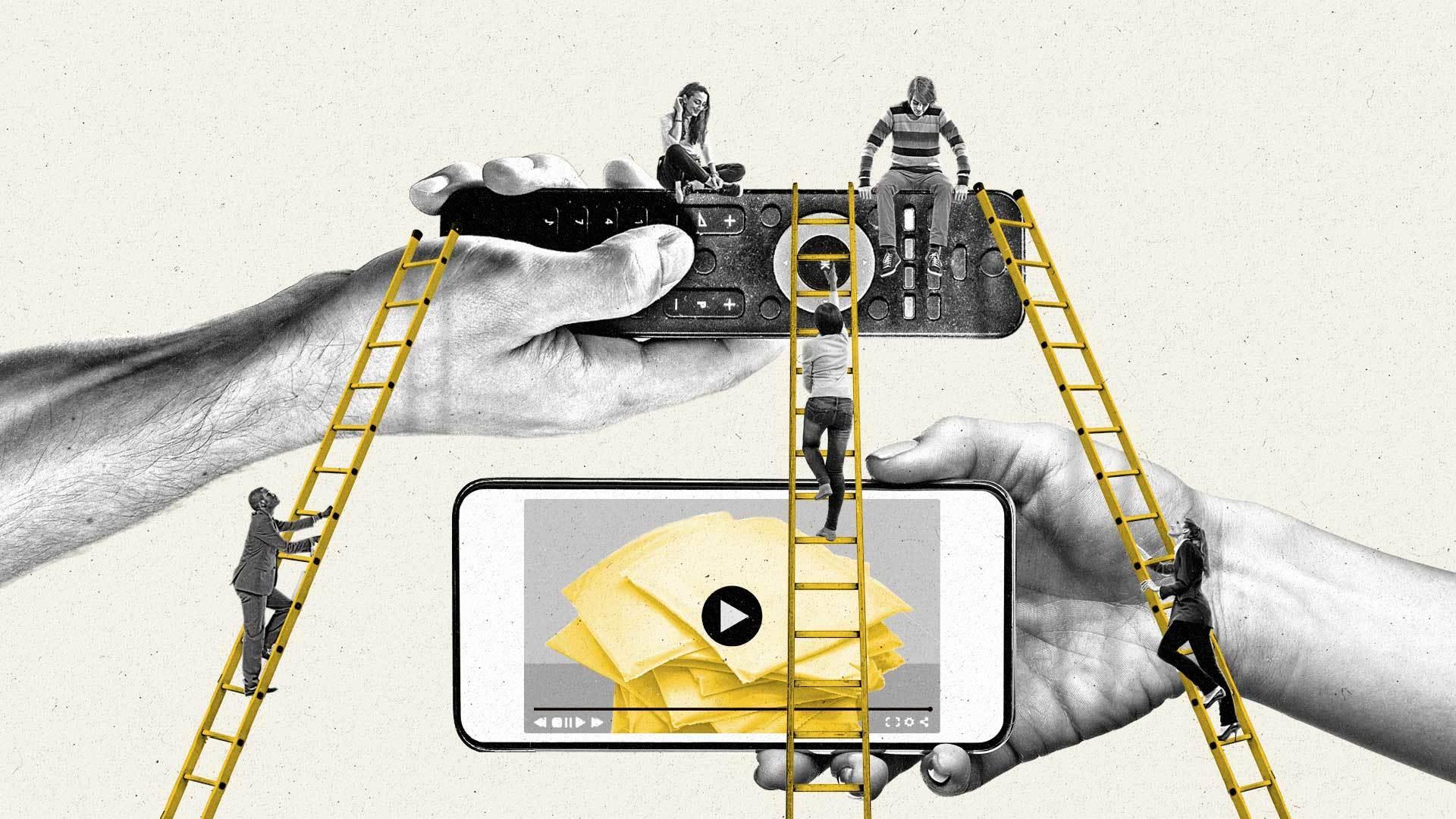 What do Kraft cheese and K-drama have in common?
No, it's not a joke, but rather the premise of a strategic brand campaign rolled out last year in Indonesia by Mondelēz, the food-and-snack multinational. The company and its agency, Spark Foundry/Publicis Media Precision, launched their first over-the-top (OTT) campaign in the country during Ramadan in 2022, looking to reach a specific demographic: women between 25 and 45 who were likely focused on preparing food for Sahūr, the pre-dawn meal that Muslims have each day during Ramadan before fasting.
Typically, the company ran its Kraft cheese campaigns on a major user-generated content (UGC) platform, so it was able to compare the value of those campaigns against programmatic advertising on OTT platforms. The insights this strategy shift yielded speak to the power of premium content — in this case Korean dramas known as K-dramas, especially popular with women of all age groups — to drive reach and relevancy in a focused way.
"The reason we went after Korean drama as a genre is because we know that audiences are actually coming for that specific content and spending time watching it," says Sindhuja Rai, the senior director of global media investment and AMEA consumer experience for Mondelēz International. "Whereas when you're looking at short-form video on user-generated platforms, it's an audience that's just flicking through and looking for some good snacking content," she tells The Current.
The campaign — which ran for just over two weeks —reached more than 2.1 million individuals in the country during Ramadan, which was 1.8 times more than the campaign's KPI goal. With more than 2.6 million completed views and a video completion rate (VCR) of 89 percent across all four OTT platforms — Vidio, Viu, WeTV, and iFlix — the campaign results were eight times higher than results from the UGC platform.
It was a content-forward strategy, says Akshay Brijkrishan, digital lead of the consumer experience for Mondelēz in Southeast Asia. "Our strategy wasn't based on one OTT platform that was bigger or better than the rest. Our objective was to reach as many people as possible," he tells The Current. "Everybody's watching this content from multiple kinds of screens."
In some ways, the Mondelēz content-forward campaign is an anomaly within the OTT channel, since it sought its audience at the level of a genre with gravitational pull. Of course, programmatic ad-buying also allows for an audience-first strategy, matching audience segments against first-party data, so that a K-drama fan might be found beyond their proximity to such hits shows as "Dear X Who Doesn't Love Me" or "The Law Café."
For this reason, marketers consider content on streaming television and UGC content as distinct channels. "Our stance in the influencer and UGC world within social and YouTube is that this is meant to build brand love on an audience built around content, whereas segmentation capabilities within PMP give you the ability to reach audiences wherever they happen to be watching content, but at the right time and place in the consumer journey," says Carl Strum, a director at Initiative.
Meanwhile, legacy programmers are debating what constitutes premium content. A recent report indicates that YouTube wants to be considered a competitor within the connected TV space, having joined the upfronts for the first time last year. However, broadcasters are not inclined to embrace UGC as premium content, especially as some studies indicate that shorter ad exposure generates lower brand recall when compared to 15- and 30-second spots that run on streaming platforms.
The Mondelēz Kraft campaign was illustrative here, according to a Nielsen brand lift study, which compared brand awareness and perceptions held by exposed and non-exposed groups of viewers. The findings indicated an 11.5 percent increase in ad recall, indicating that the campaign was a memorable one.
No doubt, the surge of premium content across OTT platforms has allowed advertisers a broader palette of streaming TV inventory. "The emergence of CTV/OTT platforms has provided a strong alternative to the audiences and reach previously only available on YouTube. CTV now provides similar scale and targeting, but with the added benefit of brand safety and a much more predictable environment," says Casey Soulies, VP of digital media at The Shipyard. However, Soulies points out, "while we tend to obsess over content quality, consumers don't think about video in the form of CTV or UGC, they just view the content that they like."