What a K-drama superfan can teach publishers and brands about loyalty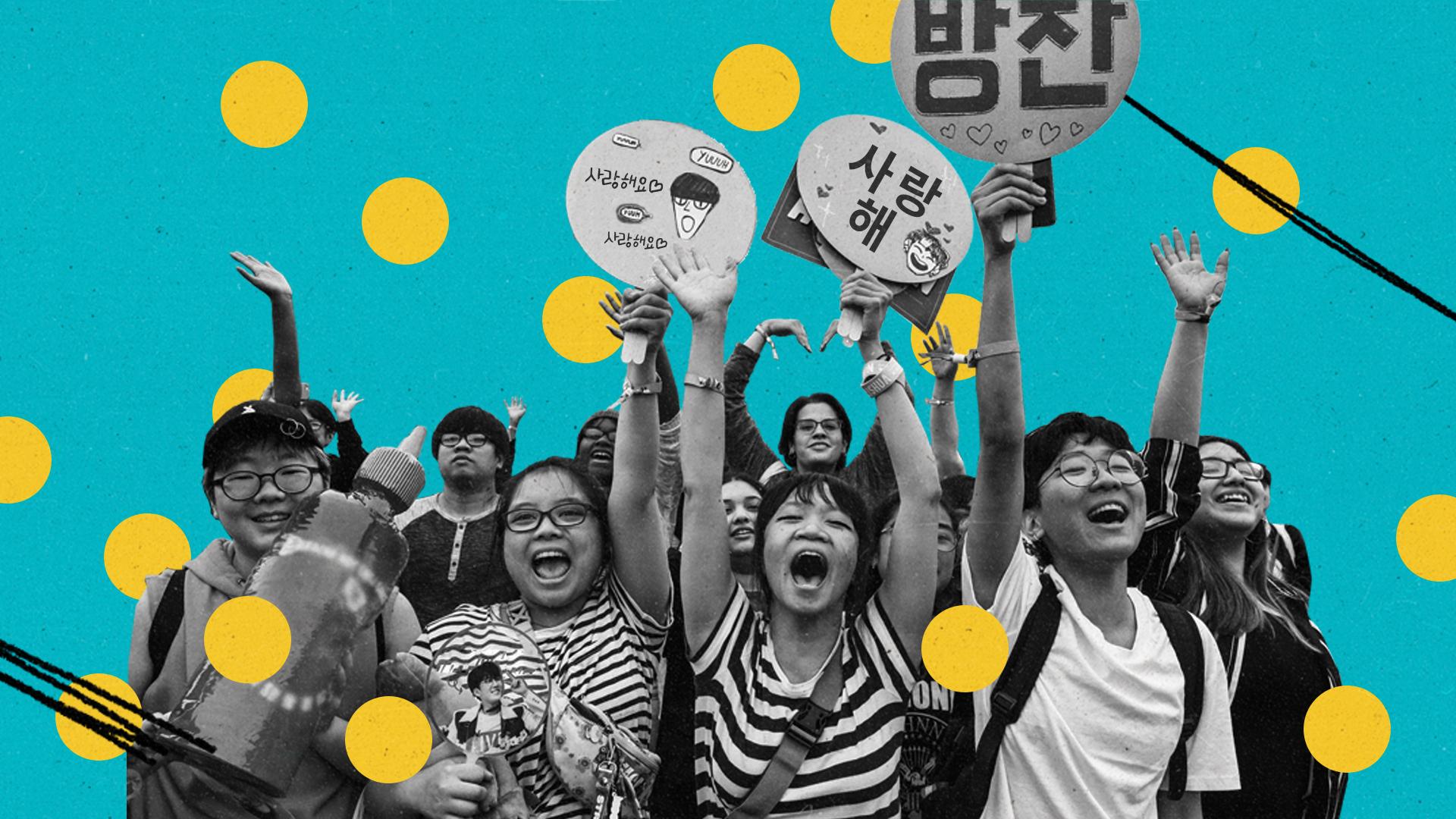 K-dramas are the new live sports across Southeast Asia
Ruth Navarra-Mayo is crazy about Korean dramas, or K-dramas, which have become a worldwide phenomenon. Thirty-nine-year-old Navarra-Mayo — who lives in Cavite in the Philippines with her young family — is a self-confessed superfan. She admits to watching two hour-long shows every day and then tops that up with another 8 to 10 hours of binge-watching at the weekend.
"I'm absolutely passionate about these things," says Navarra-Mayo, who is so steeped in the culture of K-drama that she has learned Korean, writes a newspaper column called Super K on all things Korean and even hosts a podcast that teaches people Korean through K-drama.
Navarra-Mayo is emblematic of the loyal viewership that K-drama inspires, especially in Southeast Asia where fans of the pop-culture phenomenon can't get enough. The hour-long dramas — everything from romcoms to crime thrillers to historical dramas — are part of the Korean Wave, which kicked off at the turn of the 21st Century. But their availability on streaming platforms has supercharged their popularity, where 39 percent of OTT viewers across Southeast Asia watch Korean content – adding up to 70 million viewers.
Just like live sports, K-drama inspires devotion among its fans. It drives social media and brand engagement and crosses international boundaries. Significantly, it represents an opportunity for publishers and marketers to reach a fiercely loyal fan base, the majority of whom are women aged 16–34 years old. This has paid off for the Asian streaming platform, Viu, which has the largest catalog of Korean content and continues to acquire popular K-dramas. In Q4 of last year, for example, the platform hit 46 million viewers, Arianne Kader-Cu, the country head of Viu in the Philippines, tells The Current.
When it comes to rolling out new content, Viu has a very specific strategy that helps drive engagement on its ad-funded layer where the majority of its viewers watch. (According to our research, that's 58 percent of viewers). Unlike Netflix, Viu uploads new episodes daily, a few hours after they've been broadcast in Korea, which keeps fans coming back for more. "It's very similar to the Game of Thrones behavior where everybody is locked in at certain times," says Kader-Cu. "Because Viu has AVOD we work closely with The Trade Desk for advertising, so our goal is to get them on the platform every single day."
That free, ad-funded access is critical in a region where pirate websites are a major problem. A recent study found that 49 percent of online Filipinos admit to using streaming piracy websites or torrent sites. "We can't talk about OTT without talking about piracy," says Kader-Cu. "We see a shift from illegal sites to platforms like ours because we offer a better service. It's still free and we're supporting the entire ecosystem."
And that concept is critical for K-drama fans like Navarra-Mayo who are hyper-aware of supporting the K-drama economy, and by extension the actors they love. She says that die-hard fans send money and luxury goods, like Louis Vuitton bags, to their favorite celebrities. Such loyalty translates into a high level of acceptance when it comes to advertising against this premium content. "In terms of performance, we have completion rates that are almost 60 percent higher than YouTube and Facebook," says Kader-Cu.
Behavioral factors also play a key role in this level of engagement: Picture a female fan at home, in her room, ready to watch the show on her phone with headphones plugged in, says Kader-Cu. "You're completely zoomed into the show because it's subtitled, so you have to read. You can't be distracted by anything else," she adds. "And this is how ads also play a big role in why performance on our platform is better. Because the attention is there."
Thanks to the data-driven insights that Viu can offer, brands are starting to grasp the opportunity when it comes to marketing to this devoted demographic. At first, brands didn't spot the connection that Filipino viewers were watching Korean content. "It was behavior we had to explain to them," says Kader-Cu. "If you want to talk to women, you should be on our platform. Because that's where women are today."
And certainly, that's where Navarra-Mayo can be found, even at 3 AM. She regularly stays up to catch the latest episode as it posts to the streaming site. "There are so many dramas coming out every month that I have to keep up," she says. "Despite the number of hours I put in, it's still not enough."