How the Hollywood strikes could impact movie promotion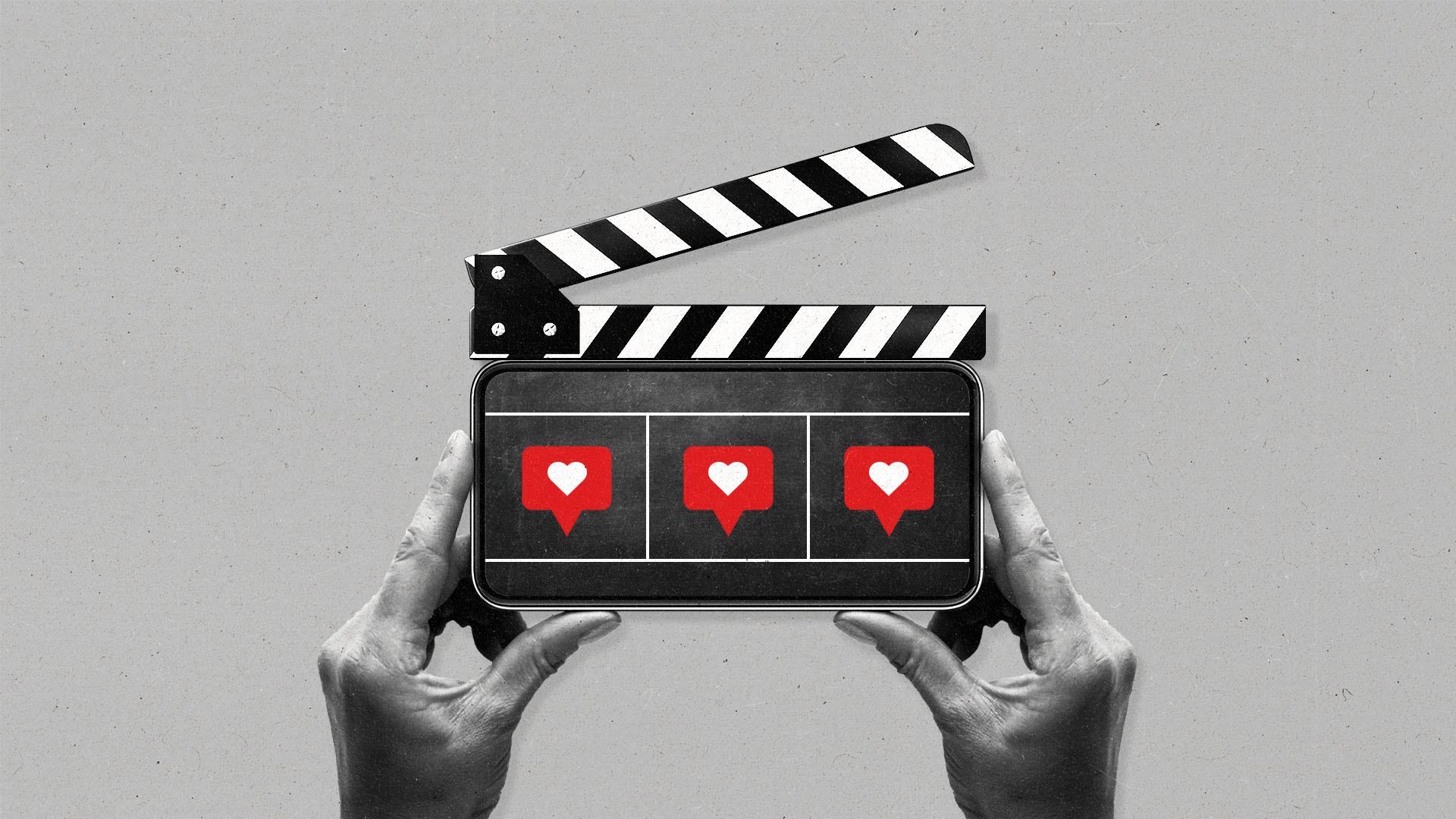 Writers have been on strike since April, and actors since July, after the major studios and streamers failed to reach an agreement with their respective guilds over issues like streaming residuals and the use of artificial intelligence (AI). It's the first time writers and actors have been on strike at the same time in over 60 years, and it has effectively brought Hollywood to a standstill.
This moment will reverberate across the movie industry, from development to production to even marketing.
"Just like with the pandemic, there will be lasting effects of how movies are marketed," says Bob Mitchell, an adjunct professor in the media and entertainment program at American University's Kogod School of Business, and a principal at marketing consultancy Mitchell Partnership Alliances.
The main effect: studios may learn how to better promote content without active talent participation. Not only are numerous productions halted, but actors can't promote previously created content that is released during the strikes, per the guild SAG-AFTRA's rules. Some releases have been delayed as a result; Sony and Warner Bros., for instance, pushed back several movies, including Kraven the Hunter and Dune: Part Two, respectively.
But what about the content that is getting released? As of now, there isn't a complete exodus from movie theaters. And just how will this affect the future of movie promotion? Film marketing experts who The Current spoke with say studios could build on modern-day strategies.
Mitchell expects studios to partner more often with advocacy groups in select cases to help promote movies. Blue Beetle, a new DC superhero movie from Warner Bros. Discovery, debuted in theaters after Latino organizations signed an open letter urging the community to support the movie (which stars a Latino ensemble cast).
Influencers could play a bigger role in movie and TV promotion in the future, too. While strike rules prohibit entertainers belonging to SAG-AFTRA from taking new promotion deals, they're still allowed to fulfill current agreements. And digital content creators who are not members of the guild wouldn't have the same limitations.
"Social media influencers are becoming more and more important, and that will be accelerated for films targeting Gen Z and millennials," Mitchell says.
It's not just social media influencers: social media itself is a crucial tool in movie promotion. Mitchell predicts there will be a big focus on paid media, and virality also goes a long way. Look at Barbie and Oppenheimer: the two movies were released on the same weekend, which ballooned into an online trend called "Barbenheimer" that likely benefited both movies as thousands booked double features. The Barbenheimer hashtag had 1.1 billion views on TikTok as of Tuesday.
Then there's the "GentleMinions" social media trend, in which young men attended last year's Minions: The Rise of Gru movie dressed in suits to emulate the main character, Gru. The rowdy teen moviegoers forced some theaters to ban attendees participating in the trend, but others embraced it and hosted special screenings for those fans.
Amy Tunick, chief marketing officer of in-theater advertising company National CineMedia —which developed the Noovie pre-movie trivia show hosted by Maria Menounos — says that cinemas and studios should continue to take advantage of these social trends, and "build buzz around what consumers are organically doing."
"The minute there is a trend that starts to have a rocket ship moment, lean in," she says.
Studios can be proactive in creating those viral moments themselves, but it would require they be less possessive of their content, says Mitchell, the professor.
"In order to be successful on social, you have to give more content away," he says. For instance, Universal leaned into what would become a viral moment from the movie M3gan earlier this year, using a dance scene from the movie in its marketing materials that ultimately blew up on TikTok.
"The studio did a good job of strategically planning those meme moments to be accessible," Tunick says.
But as some big-ticket movies get delayed to next year, cinemas themselves may have to do more to convince consumers to come out for what is still being offered, whether it be new movies they might not have been interested in, older movies still in theaters, or event screenings, like this past weekend's 30th anniversary 3D re-release of Jurassic Park.
Theaters have typically relied on the content (i.e. movies) to get people in seats. That might have to change for the time being. AMC Theatres launched a popcorn brand in thousands of Walmart stores earlier this year, and Mitchell expects to see more brand partnerships in the future. AMC's "We Make Movies Better" ad campaign, which starred Nicole Kidman and turned into its own kind of viral meme in 2021, was the first of its kind. Deadline wrote at the time that it was "rather unprecedented …" Since then, Regal Cinemas has launched its own ad campaign starring various actors speaking in only movie quotes (if you've been to a Regal theater recently, you've probably seen it).
Another tried-and-true theater promotion: National Cinema Day, which thousands of U.S. theaters participated in on Sunday for the second year in a row, offering $4 tickets. That drove 8.5 million Americans to the movies on Sunday, up 5 percent from last year's event.
"It's a reminder that the moviegoing experience is worthwhile," Tunick says.
Subscribe to The Current Newsletter