Halloween spending is expected to smash last year's record-high total by 15 percent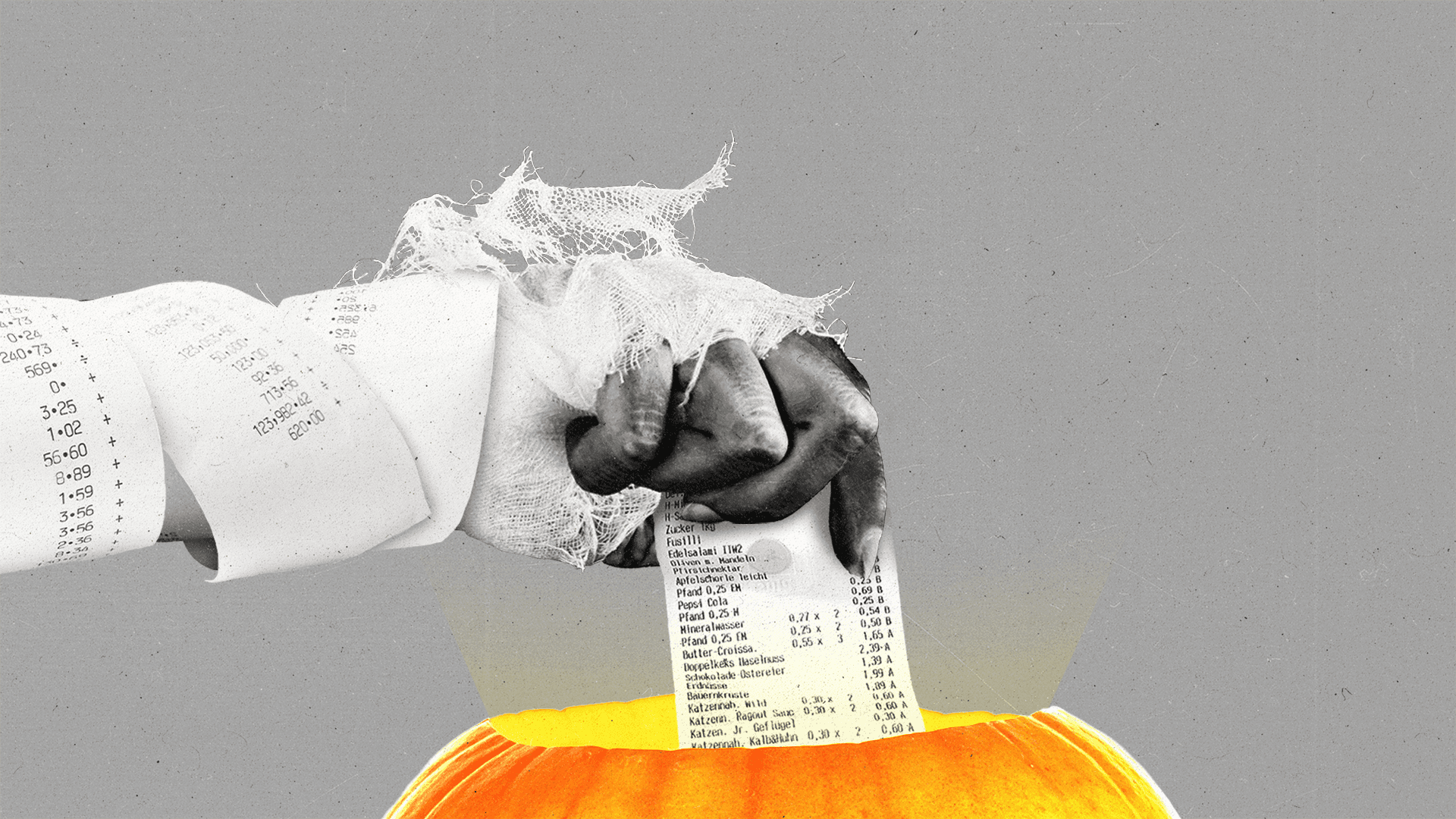 Consumers are ready for spooky season. Total Halloween spending in the U.S. is predicted to reach a record number this year, primarily fueled by an increase in spending on costumes.
U.S. consumers are expected to spend a combined $12.2 billion on Halloween costumes, candy, decorations, and greeting cards this year, according to the National Retail Federation (NRF) — up 15 percent from last year's then-record of $10.6 billion.
More people than ever — 69 percent of those celebrating Halloween — are planning to buy costumes this year, with the NRF expecting spending to increase from $3.6 billion to $4.1 billion.
The NRF anticipates spending on decorations and candy to reach $3.9 billion and $3.6 billion, respectively. Cards are the only category projected to drop, from $600 million last year to an estimated $500 million this year.
Individual spending on Halloween is expected to reach $108.24 per U.S. adult, according to the NRF, which also represents a new record.
Many people started preparing for Halloween before fall even began. Prosper Executive VP of Strategy Phil Rist says more than half of consumers between the ages of 25 and 44 were planning to shop before or during September.
R.J. Hottovy, head of analytical research at Placer.ai, which measures retail foot traffic, tells The Current that consumers are more value-focused this year, but "are showing a willingness to spend for events."
"The times that people are going to the stores [this year] are holiday periods," he says.
The NRF's 2023 Halloween survey was conducted by Prosper Insights & Analytics, which polled 8,084 consumers from Sept. 1 through Sept. 6.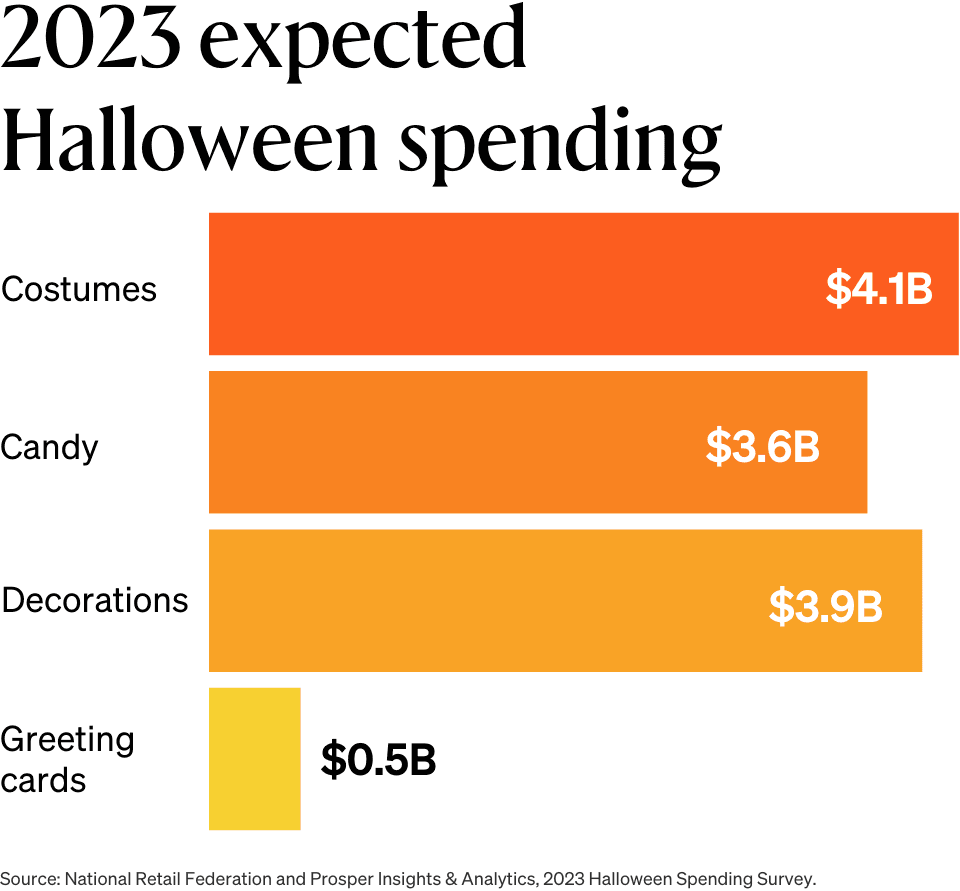 Subscribe to The Current newsletter