Disney's record-breaking $9 billion in upfront commitments signals growth for ad-supported streaming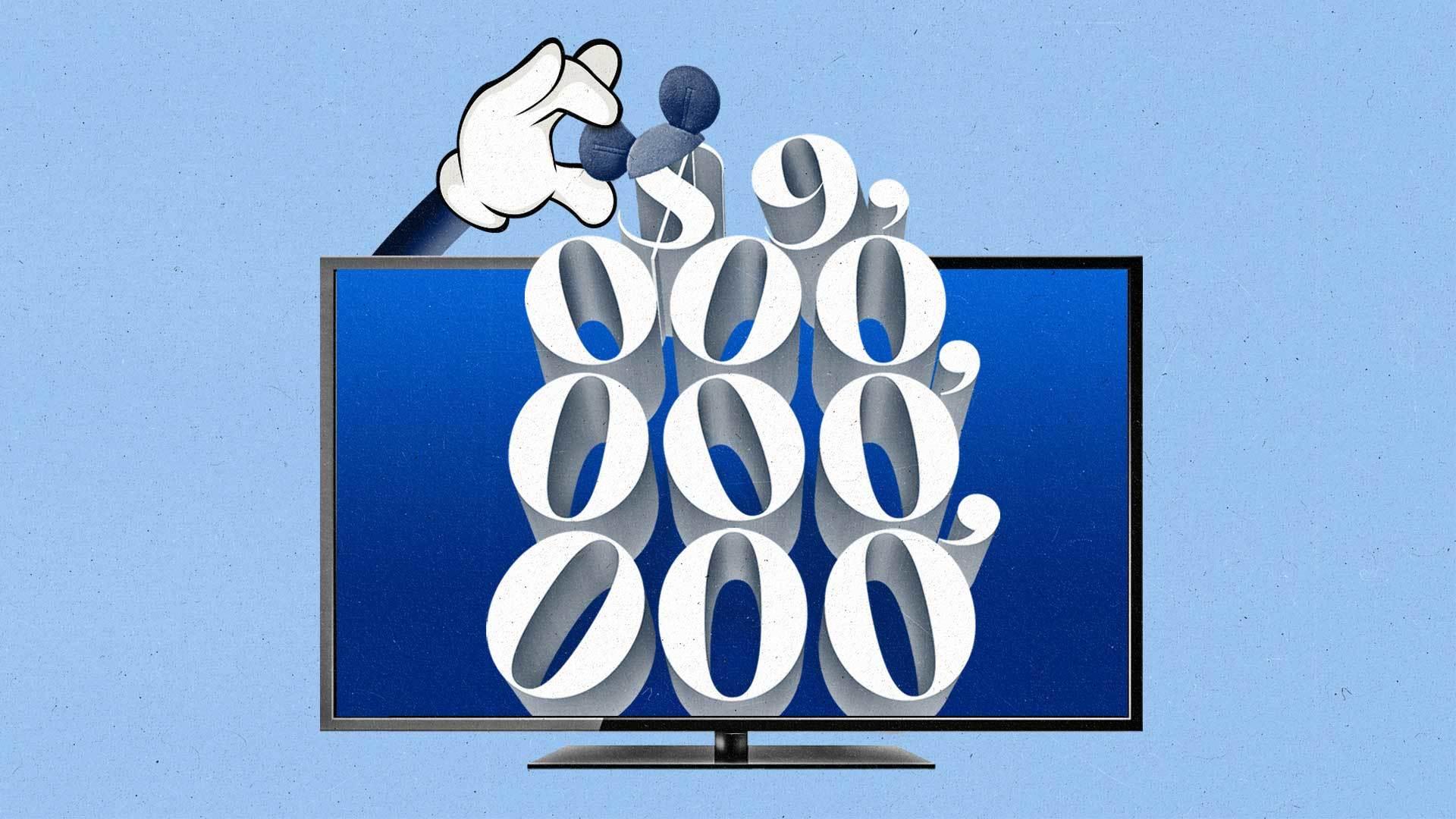 Disney has secured a company record of $9 billion in upfront ad sales commitments in the U.S., with 40 percent earmarked for streaming, led by Hulu, ESPN+, and Disney+, all before the ad-supported tier for Disney+ is even released.

"Disney Advertising entered our 2022 to 2023 upfront committed to executing on our strategic priorities — streaming, multicultural and inclusion, sports and entertainment — and we delivered," Rita Ferro, president of advertising sales at Disney Media and Entertainment, said in a statement. "This marks a historic close to our strongest upfront ever, totaling $9 billion."
Disney's announcement dovetails with Peacock topping $1 billion in upfront ad sales for the first time this spring, and further highlights how advertisers are putting more of their money where their audiences are watching.
According to the latest research from The Trade Desk and YouGov, the number of U.S. TV viewers using free, ad-supported streaming services grew by 8 percent over the last 12 months. "As viewers are cutting the cord at an unprecedented rate, our research indicates that more viewers are gravitating to ad-supported options," says Melissa Hutter, director of market research and insights at The Trade Desk. "With the majority of viewers not willing to pay more than $30 per month for streaming services, we can expect this trend to continue."

Indeed, the survey finds 43 percent of Americans don't have a cable subscription, and another 11 percent are planning to cut the cord in the next year. As more streaming providers offer ad-supported options, the survey also highlights that many viewers would welcome an improved, relevant advertising experience. In fact, 67 percent of Americans ranked relevant ads among the three ad types they were most interested in, while U.S. TV viewers 18-34 indicated the same for shoppable ads (25%) and ads they can interact with (27%).
"Viewers are receptive to advertising in the streaming world," Hutter says. "There is a tolerance for advertising across all demographics. Even the younger generation, whom you might presume does not appreciate ads, is looking for tailored experiences."
Hutter adds that live sports, which has traditionally been a stronghold for broadcast TV, is fast becoming a beacon for advertisers in connected TV. 41 percent of sports viewers indicated that they primarily watch live sports through nontraditional channels, including streaming services and sports-specific apps. This represents an increase of 7 percent from last year.
Disney has long been a live sports powerhouse, currently holding the rights to premium events such as Monday Night Football, as well as major college football games. ESPN+ holds rights for the UFC, Wimbledon, The Australian Open, and the FA Cup, the world's oldest domestic soccer tournament.

All figures, unless otherwise stated, are from YouGov Plc. Total sample size was 4059 adults. Fieldwork was undertaken between 20th - 24th May 2022. The survey was carried out online. The figures have been weighted and are representative of all US adults (aged 18+).