Bye-bye birdie: Marketers and brands react to Elon Musk's rebrand of Twitter to 'X'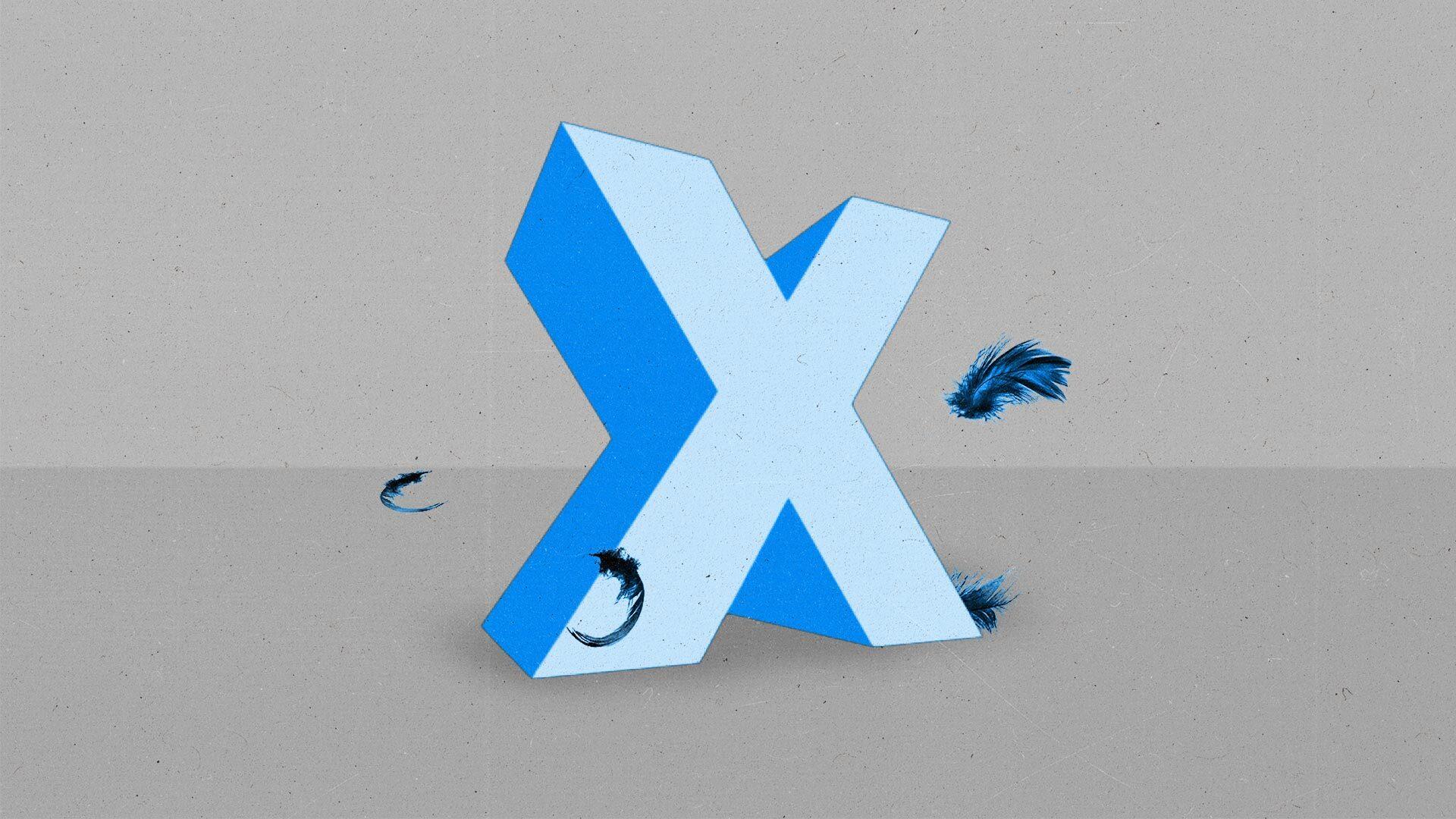 On Sunday, Twitter Executive Chairman and Chief Technology Officer Elon Musk once again shocked the tech world with an announcement that Twitter would be rebranded to "X" and would drop its signature bird, saying in one group chat that the company would cut the logo off its building with a blowtorch.
Posting on what is now "X," Linda Yaccarino, the company's CEO, described the platform as "the future state of unlimited interactivity." The rebrand comes less than three weeks after Meta's Threads appeared on the social scene, becoming the fastest online platform to reach 100 million users.
Of course, Musk has shown a preference for the letter X throughout his career and life — from originally naming PayPal "X" before he was ousted to the X in SpaceX to calling his son "X AE A-12." When one user shared, "X might be the most insane example of 'founder naming his product after a domain he's been sitting on, even if it doesn't make sense,'" Musk responded with a "100" emoji.
On Monday, the new branding took over the desktop app and launched tweetstorms — or should they now be called "Xstorms"? At one point, all trending topics referred to the change, brands like Xbox (which shares a similar logo) got pulled into the discussion, and the hashtag "RIPTwitter" gained steam.
It's unclear when Musk will completely phase out the Twitter brand; it still appears on the mobile app. And as one user points out, the handle @X is already in use, so for now, "X" is still @Twitter.
Many marketing and advertising experts had a lot to say about the equity Elon is dropping, what it could mean for the future of the brand, and what "X" actually brings to mind.
Brands are also having some fun with the update.
Subscribe to The Current newsletter