Big Game ad trends in 2023: Beer brands bubble up and cross-branding wins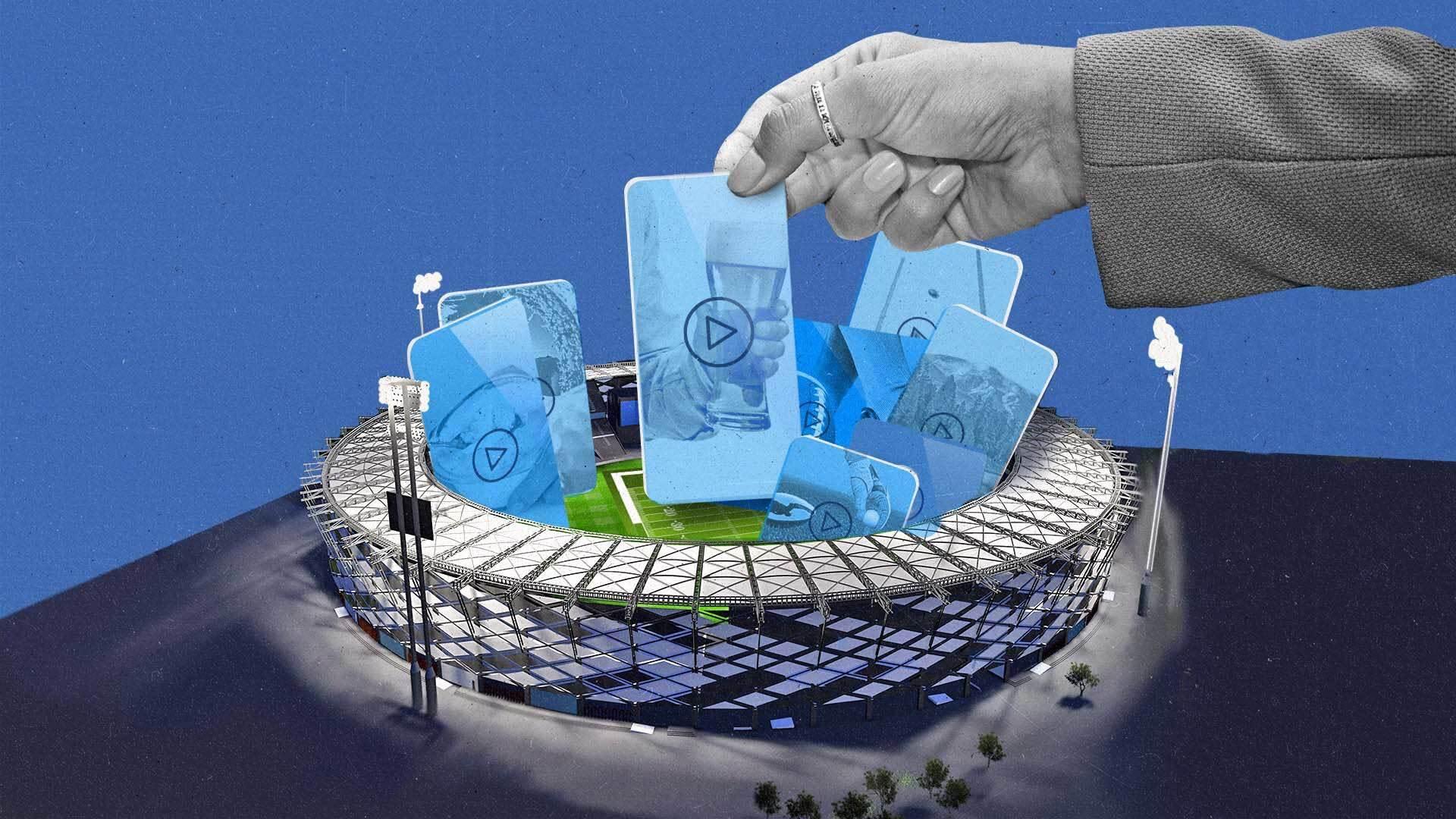 What a difference a year makes. After cryptocurrency brought big money into the Super Bowl ad space last year, more traditional brands are taking charge for Super Bowl LVII. So, gone are the crypto spots, replaced by a bevy of beer ads. 
 
For the first time in 33 years, Anheuser-Busch released its exclusivity rights as the sole beer sponsor, opening up the chance for multiple beer brands to advertise during the Big Game. And advertise they will. Heineken and Molson Coors-owned brands Coors Light and Miller Lite are joining Anheuser-Busch-owned brands Bud Light, Michelob Light, and Busch Light with spots in the game. This year, some 30-second spots are reportedly going for over $7 million, a record-high price overtaking that of the Super Bowl LVI, when ads went for $6.5 million. 

Beer brands raise the bar 
Miller Lite and Coors Light are teaming up with DraftKings on an interactive ad where viewers can bet on what will happen during the commercial. Winners will share the $500,000 prize, which DraftKings says is the largest nonsport contest in the company's history. For Molson Coors, who created the ad with Droga5, putting a stamp on an innovative ad was important. 
 
"After being shut out of the Big Game for more than 30 years, we wanted to do something that had never been done before," Molson Coors' chief marketing officer Michelle St. Jacques said in a statement. "By giving people the chance to predict every detail of the ad before it even runs, we're bringing our fans along for the ride and getting them just as excited about our return to the big stage as we are." 

In another partnership, Heineken and Paul Rudd as Ant-Man are coming together to promote its new nonalcoholic beer. The ad is coming just days before Ant-Man and the Wasp: Quantumania premieres in theatres February 17. 

Anheuser-Busch giving up exclusive rights doesn't mean the company is fully on the sidelines. Bud Light is throwing it back by featuring Sarah McLachlan and her memorably sad song "Angel," often most famously associated with ASPCA commercials. This new Busch Light ad lightens up that infamous song with a humorous spin for the commercial.
Bud Light features Miles Teller, his wife, Keleigh, and their dog, Bugsy, trying to make the best of being stuck on hold. The ad, which was created by Anomaly, aims to attract the younger audiences Anheuser-Busch is looking for.
Michelob Ultra is back with a star-studded commercial for the second year in a row. Serena Williams, Brian Cox, Jimmy Butler, and Alex Morgan are among the celebrities in the ad, which was created by Wieden+Kennedy.
Cross-branding rules 
Michelob Ultra also worked with Netflix to promote its new sports docuseries Full Swing, which premieres three days after the Super Bowl on February 15.
Netflix wasn't done there. The streaming giant partnered on two commercials with GM, starring Will Ferrell. The first ad finds Ferrell getting philosophical with a character from Squid Game. Variety reports that Netflix will put an electric car in every series or movie it directly produces. 

Filling up with snack brands 
For the second year in a row, Oikos Yogurt is leaning on NFL Hall of Famer Deion Sanders and his family to lead its Super Bowl efforts. Sanders has been a hot name in the news recently, after leaving Jackson State University to become the head football coach at the University of Colorado. Danone, Oikos' parent company, says it has seen double-digit sales growth after its last three Super Bowl commercials.  
 
Last year, the yogurt brand saw a 17 percent jump in sales in the six weeks after the Super Bowl. Lindsey Lee, Oikos' brand director, tells The Current that the brand hopes to make yogurt cooler and repeat the success of the past few years.   
"We really want to challenge those perceptions of healthy eating, and specifically around yogurt as boring, and create this campaign that frames up our product a little bit differently," Lee says. "Bringing in some humor, some fun, and even leveraging the Sanders family to bring in that swagger." 
And a Super Bowl ad preview wouldn't be complete without all the noise M&M's is making. After Tucker Carlson and other Fox News broadcasters called out "woke M&M's," the candy brand responded by releasing a statement that its "spokescandies" would be taking a step back from the spotlight. 
The statement was the first step in an elaborate campaign to drum up attention leading up to the Super Bowl. Maya Rudolph, now M&M's "chief of fun," will star in the candy brand's Super Bowl ad in the second quarter.