Barbie unboxed: Brands are having their Hollywood moment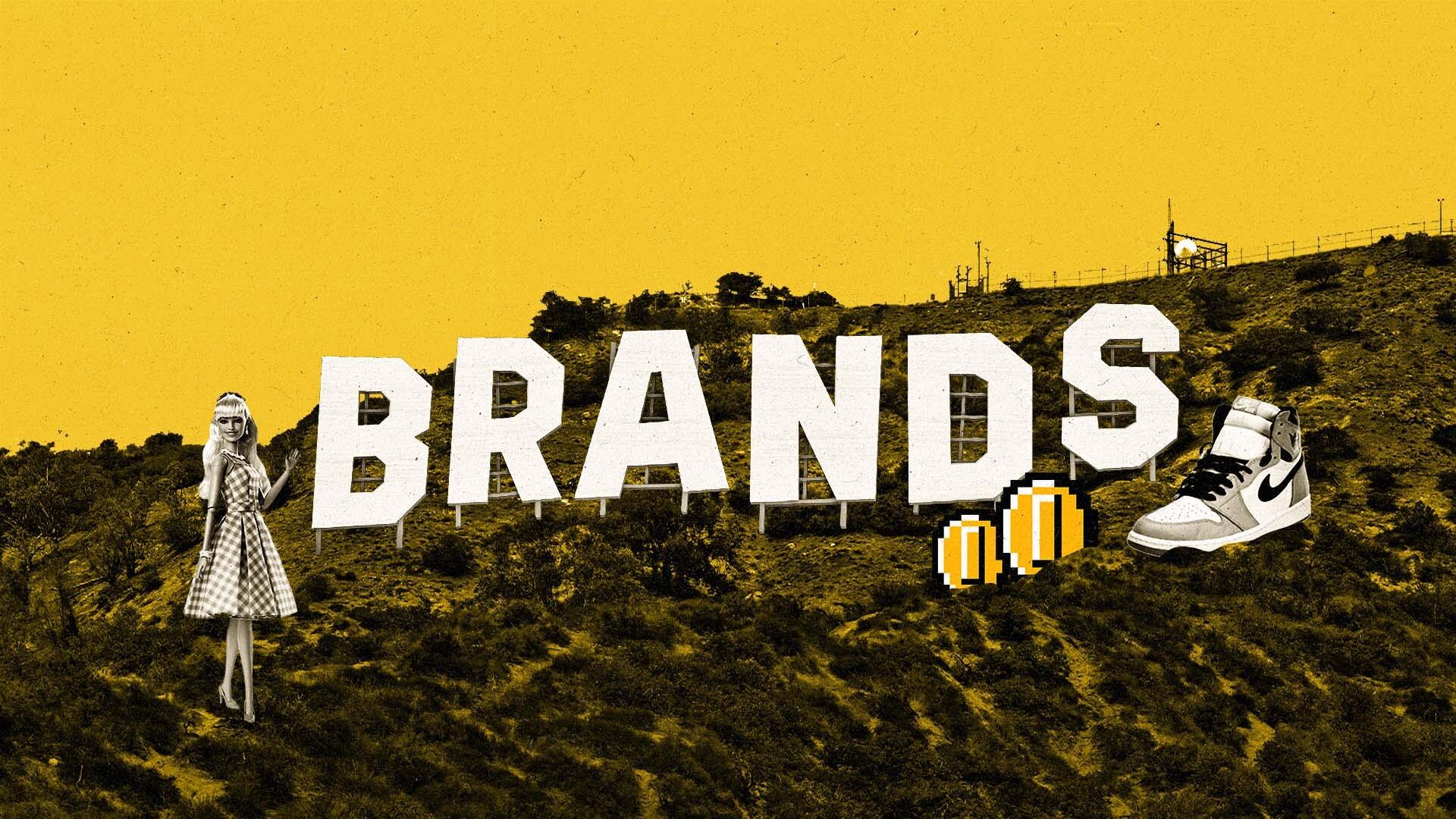 After years on store shelves, Barbie is gracing the big screen this week.
The classic doll from Mattel is the main character in her own movie, Barbie, which hits theaters July 21 and marks Mattel's first foray into Hollywood since it launched its own film division in 2018. The toy company plans to bring more of its products to cinemas in the future.
The movie is also one of many brand-based films coming to theaters or streaming platforms this year following the success of Air, which told the story behind Nike's Air Jordan shoe, and Blackberry, which recalled the rapid rise and fall of the phone. Flamin' Hot, about the creation of Flamin' Hot Cheetos, debuted on Hulu in June, and The Beanie Bubble, which takes on the Beanie Babies phenomenon, premieres on Apple TV+ this month.
Hollywood is always looking for intellectual property (IP) that rings a bell with consumers. For years, comic books have been a reliable medium to mine for IP — but brands and their most-famous products also provide nostalgia for the film industry to tap in to.
"This lean on nostalgia centers around the film business's nature to be risk-averse," Shawn Robbins, chief analyst at Boxoffice Pro, tells The Current. "Studios are looking for the safest investments, for better or worse. The past decade-plus has seen audiences turn out in droves for well-made IP, and it's resulted in an industrywide mindset to revisit the well as much as they can."
Barbie could lay the groundwork for future brand movies
If Barbie is a hit — and early signs indicate that it will be — then it could give Hollywood even more incentive to turn brands into big-screen spectacles. Robbins believes the movie could open to over $100 million this weekend, which would be among the highest debuts for a movie this summer.
"As one of the very rare big-budget films to specifically target female audiences, it's not surprising that there's such a high degree of interest," Robbins says.
It would be a solid start for Mattel's movie plans. The company plans to bring more of its properties to screens, according to The New Yorker, including He-Man and the Masters of the Universe, Hot Wheels, and Rock 'Em Sock 'Em Robots.
"When our toys connect to what's happening in the world, you see significant growth in the company. When we don't, you see a blip. What you start to realize is: This is a pop-culture company," Richard Dickson, Mattel's chief operating officer, told The New Yorker.
Hasbro, another major toy company, has already broken into Hollywood, particularly with the Transformers franchise (the latest movie, Rise of the Beasts, was released last month). In total, the seven live-action Transformers movies have earned over $5 billion worldwide. A Dungeons and Dragons movie, based on Hasbro's popular tabletop role-playing game, also came out earlier this year.
Perhaps the biggest brand movie this year was The Super Mario Bros. Movie, based on the hit video-game franchise synonymous with its maker, Nintendo. The animated film, released in April, earned over $1 billion at the global box office — successfully capitalizing on not only nostalgia for the games, but also Nintendo's positive brand image. The company ranked No. 9 on this year's list of the 100 most-trusted global brands from RepTrak, which analyzes brand and corporate reputations.
But the multiplex and TV screens aren't the only places companies can capture consumers' interest when it comes to these brand-based movies.
Brand movies offer vast collaborative opportunities
Beyond the box office, the movies reflect the vast opportunities for brands in cross promotion and merchandising.
Last month, The Wall Street Journal reported that Mattel was implementing over 100 brand collaborations ahead of the release of Barbie.
Dickson spoke on that topic during a talk at the Cannes Lions International Festival of Creativity earlier this month, which is known as the biggest week for the advertising industry.
"We love that this film and the many collaborations it inspired are being created by genuine fans who recognize the power of Barbie and Barbie's purpose, and just how relevant she is in today's cultural conversation," Dickson said at Cannes Lions.
He added: "Barbie is going to be everywhere. But not just as a toy, as an idea."