Australia's FAST market presents a promising landscape for advertisers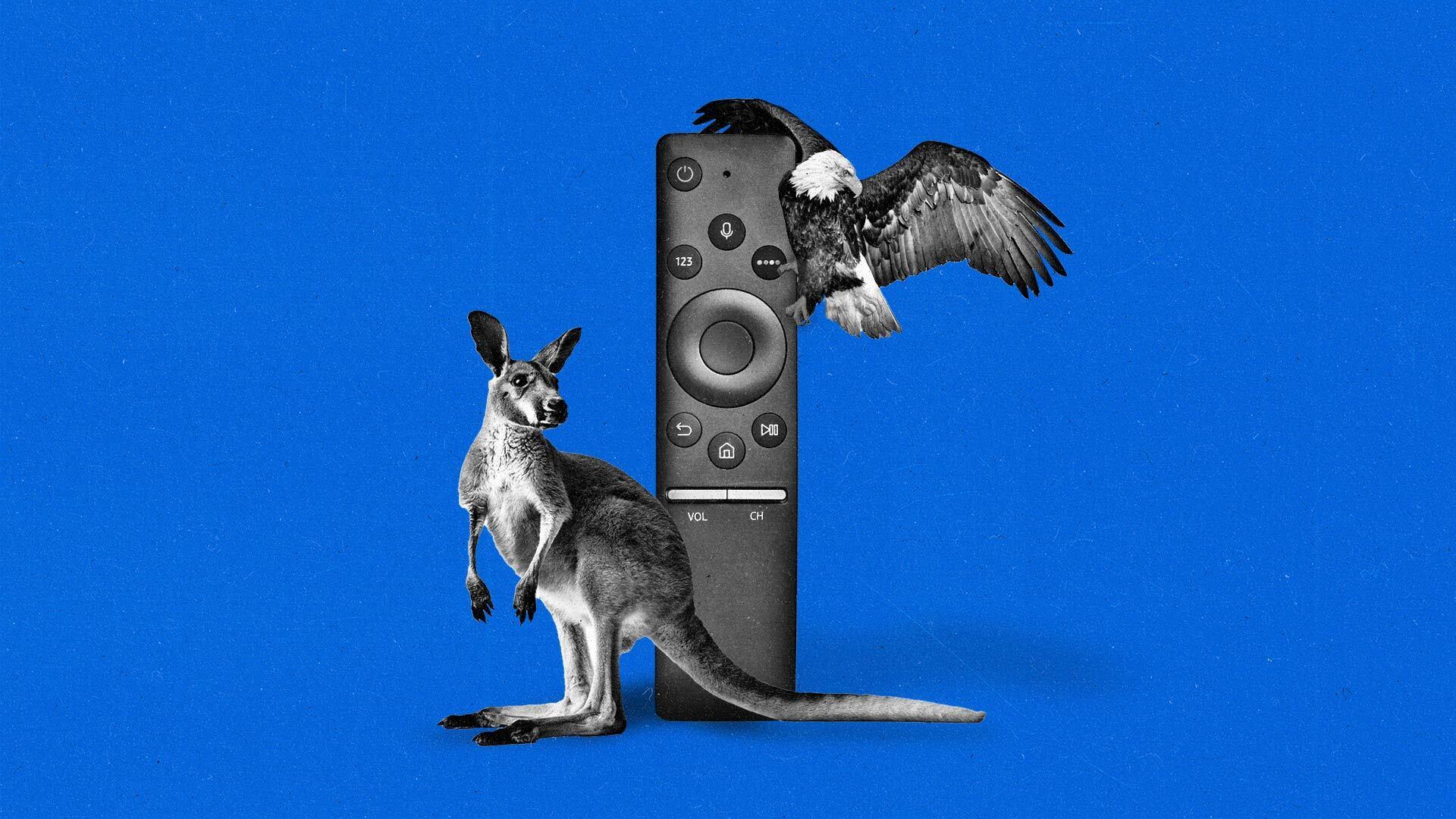 As the landscape of TV continues to evolve, a new player has emerged that fuses the familiar charm of linear TV with the modern convenience of on-demand streaming. FAST is growing a fast fan base.
Free ad-supported streaming TV (FAST) channels have witnessed a staggering surge in revenue, growing nearly 20-fold globally from 2019 to 2022, according to research from Omdia. The trend shows no signs of slowing down, with projections indicating a tripling of revenue by 2027, growing to an impressive $12 billion on a global scale.
Although the U.S. presently reigns supreme — commanding around 90 percent of the market and valued at nearly $4 billion in 2022 — the landscape is evolving. The report cites that Australia is primed to emerge as one of the top five FAST markets outside the U.S., with a projected value surpassing $300 million by 2027. This development holds immense significance for advertisers seeking to tap in to this burgeoning market, as consumers flock to free ad-supported models.
FAST channels, including popular platforms like Pluto TV, Tubi, and Samsung TV Plus, provide viewers with a time-saving experience by providing curated content and mimicking the structure of traditional linear TV. Users can effortlessly browse through a grid of shows and movies, eliminating the need for extensive searching across multiple platforms. Moreover, FAST channels bring back the nostalgic feel of flipping through channels with scheduled programming, giving viewers a familiar and efficient way to discover engaging content. By combining on-demand options with a linear-like approach, FAST channels optimize the viewing experience, saving viewers valuable time.
Interestingly, a recent global report by Samsung Ads shows that on average, Australian consumers take nine minutes to decide what to watch; considering this, FAST channels give viewers a lean-back experience, saving time and making it easier to slip into content.
"For consumers — that's 100 days of their life spent trying to make a choice," Alex Spurzem, general manager of Samsung Ads ANZ, tells The Current. "Seeing that people are so overwhelmed, FAST channels are mimicking how people used to consume TV — in a scheduled environment."
Unlocking the potential of FAST channels for advertisers
FAST channels offer advertisers the best of both worlds, combining the immersive experience of the big screen with precise targeting and measurable outcomes akin to what's available on digital platforms. This convergence enables brands to leverage the captivating power of television while accessing the accuracy and trackability previously limited to digital environments.
"An advertisement that airs on free-to-air television may not reach a significant portion of the audience," says Spurzem. "However, with the advent of FAST channels, we now have the opportunity to retarget those who missed the initial ad in a streaming environment."
Spurzem further highlights a significant transition occurring from ad-free streaming environments to ad-supported streaming environments. "Interestingly, the majority of consumers, 61 percent in Australia, don't mind encountering ads in exchange for accessing free content," he explains.
FAST channels thrive in Australian market
Local Australian FAST operators such as 7Plus, 10Play, 9Now, and Samsung's Samsung TV Plus service have made their mark in the region, with Samsung TV Plus seeing significant growth in its FAST offering, expanding from 21 to 96 channels within a span of two years. Overall, Australia now has 400 FAST channels, still dwarfing the U.S., which sits at 1,500 channels.
"Australia is a very attractive country for advertisers," Maria Rua Aguete, senior research director of media and entertainment and technology fellow at Omdia, tells The Current. "It has a very strong premium ad-supported video market largely thanks to broadcasters."   
"We [Omdia] are confident about the FAST growth in Australia because of the general strength of premium ad-supported video — good CPMs, high user awareness, acceptance, and penetration — plus it's an English-speaking market, so it's easier to bring channels over, with no localization needed."  
She highlights that in Australia, Network 10's broadcast video on demand (BVOD) platform, 10Play, which is owned by Paramount, has shown notable engagement with the FAST landscape, and has also established a partnership with Pluto TV.
"While Pluto TV itself is not accessible as an independent service in Australia, its channels can be accessed through 10Play," says Rua Aguete. "Another player in the Australian market is Tubi, and there are anticipations of the introduction of new FAST channels in Australia later this year."
Where will FAST channels go in the next 12 months to 18 months?
The FAST landscape in Australia is still in its infancy, but there is a strong industry-wide expectation for significant growth. Spurzem says Australia holds a unique advantage in being able to draw from the reference point of FAST development in the U.S., piggybacking off what has proven successful and what has not.
"I think we will see more experimentation in the FAST channel realm," he says. "We know that people do not choose a platform, they choose content. We could see a blending of scheduled and on-demand environments. I think we will also see the content evolve in quality and quantity. We will see more originals, livestreaming, and hyperlocal channels, which we are already seeing in the U.S."
One of the great advantages that FAST channels have, Spurzem explains, is that they're a lot less expensive than broadcast channels. "That means you can now experiment much easier — if something fails, you can rinse and repeat, and try something different," he says.