AppLovin's UID 2.0 integration is a win for a transparent, open internet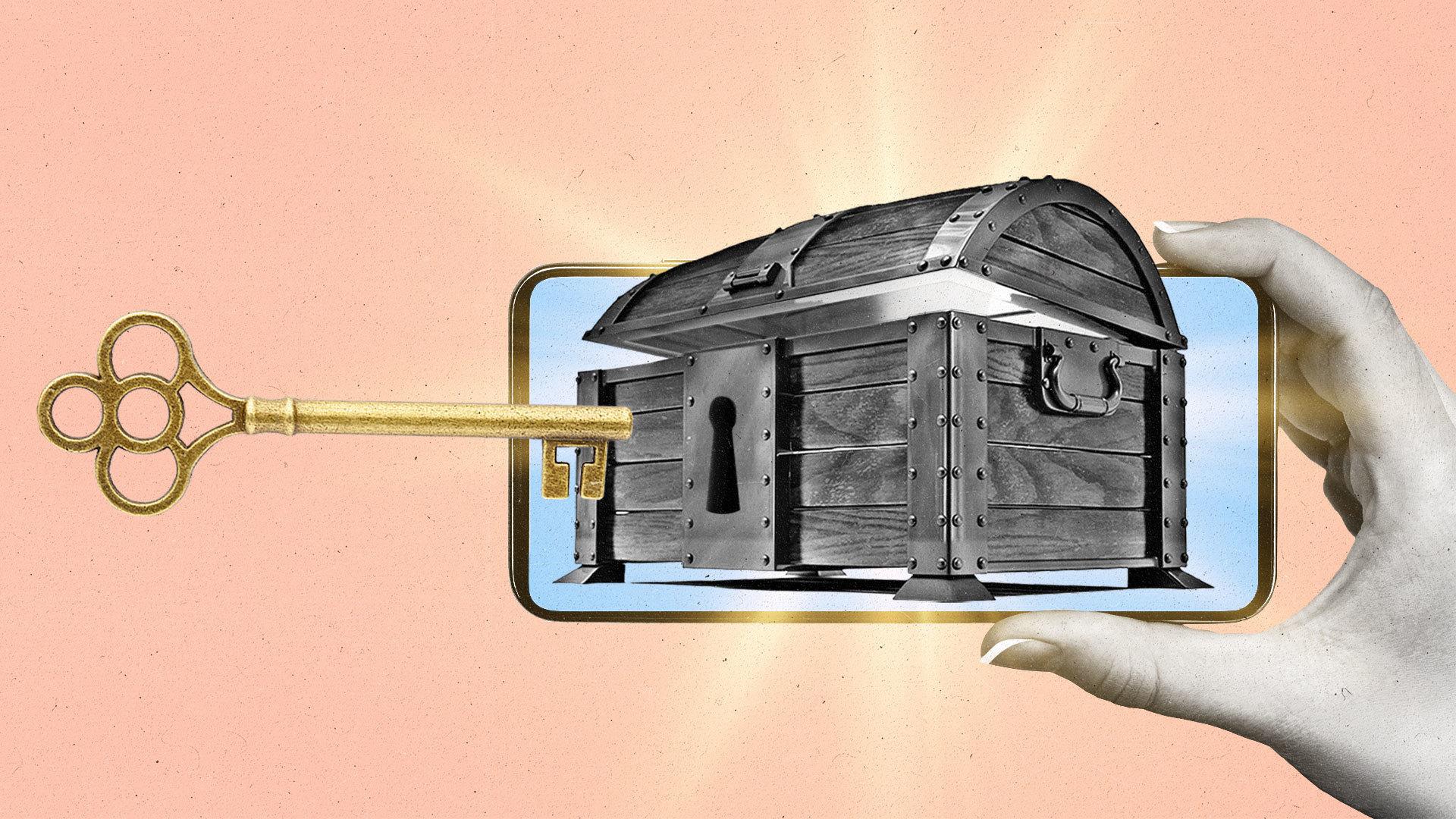 The mobile ad exchange will make UID 2.0 available to its publishers, portending a future for addressability on mobile.
The Trade Desk has integrated with AppLovin, the world's largest mobile advertising exchange — a deal that brings some much-needed transparency to the mobile ad market and that portends the future of ad targeting in a post-cookie digital ecosystem.
Brands and agencies purchasing ads through The Trade Desk will now have access to in-app ad inventory from AppLovin, a network that includes 140,000 apps, including hit mobile games Magic Tavern and Slap Kings, and reaches 1.8 billion unique devices each month.
Perhaps most importantly, though, AppLovin advertisers will now be able to know exactly what they're buying when they purchase AppLovin inventory. The deal promises complete transparency in ad transactions, where brands can buy inventory directly, in controlled auctions.
"Every single impression through the AppLovin Exchange is 100 percent direct to publishers," Meagan Martino, head of demand at AppLovin, said of the partnership with The Trade Desk. "The buying process is transparent, with no buyer fees, all through our tech stack." 

It's clearly transparent
For brands, this means being able to bypass ad tech middlemen (and all their associated upcharges) when buying valuable mobile inventory.
Publishers in AppLovin's network, meanwhile, will now be able to sell their ads directly to The Trade Desk's brand clients, which include some of the biggest ad spenders in the world. The vast majority of AppLovin's publishers are mobile games, a network that typically draws performance advertisers and not the brand-name advertisers that The Trade Desk works with.
"There has been this perception about gamers that they're not a valuable audience. But as gaming has continued to grow, the user base has diversified," Martino said. Women ages 25 to 45 make up a substantial portion of casual and hyper-casual game players, for instance, and many of these women control the discretionary spending within their households. "These are head- of- household, decision-making consumers who are spending time in these games and this is an opportunity to meet them one-to-one."
Allowing buyers and sellers to connect more directly and transparently is part of The Trade Desk's commitment to fostering an open and honest internet.
Programmatic advertising has been a boon for brands and publishers, allowing them to transact with greater efficiency and utilize data. But programmatic advertising is not without its challenges, specifically transparency — or, to be more exact, the lack thereof.
The ad tech supply chain can be lengthy and complex, with inventory passing through several different ad tech firms before a brand places its message in a publisher's ad slot. All of these stops along the ad delivery system come with additional fees, which drive up the cost for brands and obscure the true value of a publisher's ad inventory.
By bringing buyers and publishers closer together, The Trade Desk hopes to increase transparency in the ad market and help both parties transact more efficiently. Doing so will help better determine the fair market value for different kinds of ad inventory, while simultaneously cutting down on unnecessary costs for brands and allowing more spend to go to publishers.
Embracing UID 2.0
AppLovin will look to support Unified ID 2.0, the privacy-conscious, cookie-less advertising identifier developed by The Trade Desk, for participating mobile publishers – thereby allowing brands to use UID 2.0 to target their users. This makes AppLovin Exchange the first mobile-first app exchange to help enable UID 2.0, a major landmark in mobile adoption.
"It's important our exchange looks to support new identity solutions because these IDs are so valuable for brands and agencies," Martino adds. "This is part of a larger effort to understand what addressability looks like on mobile and how to target users at scale, in a privacy-conscious way, and The Trade Desk is the leader in that category."   
The mobile ad market has been struggling to deal with Apple's new mobile privacy feature, which makes it easier for iPhone owners to opt -out of tracking across apps. The feature has sent a shock wave through the digital media industry, drastically affecting mobile ad revenues for some companies. The problem is exacerbated by the looming demise of third-party cookie tracking. Allowing buyers to target users with UID 2.0 is a potential solution.  
"Advertisers are seeing drops in the size of their addressable audiences, so they're diversifying channels," Martino said. "UID 2.0 presents a great opportunity to find addressable users. If there is a lot of demand behind UID 2.0, CPMs will go up, demand will go up, and publishers will get brands targeting their inventory that weren't previously."
Each week, The Current gives you a rundown of the biggest stories and latest trends from the world of data-driven marketing, including topics like Connected TV and the future of identity — all delivered directly to your inbox.