Amazon, Netflix, Disney, and more: Consumers see the value of streaming's ad tiers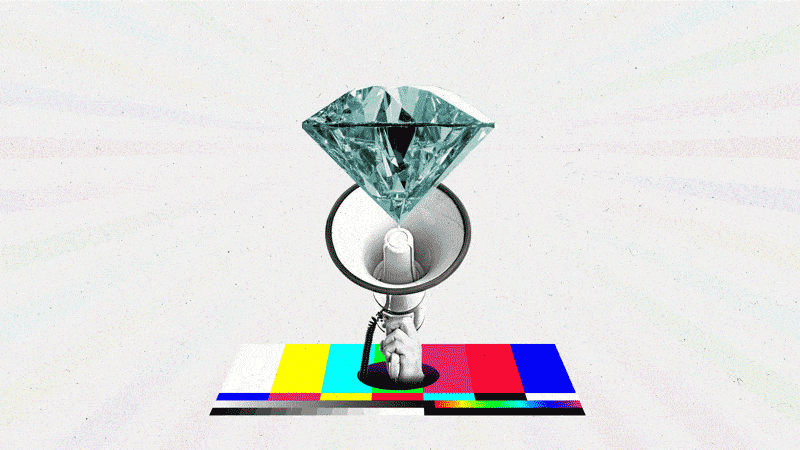 With Disney set to increase the price of Disney+ and Hulu on October 12, consumers will have to pay up to keep watching without ads. While the ad-free plans did go up, Disney left the price of their ad plans alone at $7.99, along with the prices of the Disney bundles.
While other streaming services have raised their prices over the last year with an eye toward profitability, the good news is that nearly all have a lower-cost ad tier that provides more options for cost-conscious consumers. Amazon announced recently it will introduce an ad tier early next year and charge consumers $3 more a month to stay ad-free. For Prime subscribers, the ad tier will come at no extra charge, giving viewers the choice of accepting ads in exchange for watching shows.
This could be a win for consumers, streaming services, and advertisers — and an indication of where streaming services are trying to steer their viewers toward these plans.
The shift toward making ad-supported streaming more prominent comes at a transitional moment for the cord-cutting era, when economic headwinds have made consumers and companies more focused on the bottom line. At a time when consumers might be inclined to cut back on expensive subscriptions, ad tiers could be seen as a good option to keep customers on the platform and reduce churn.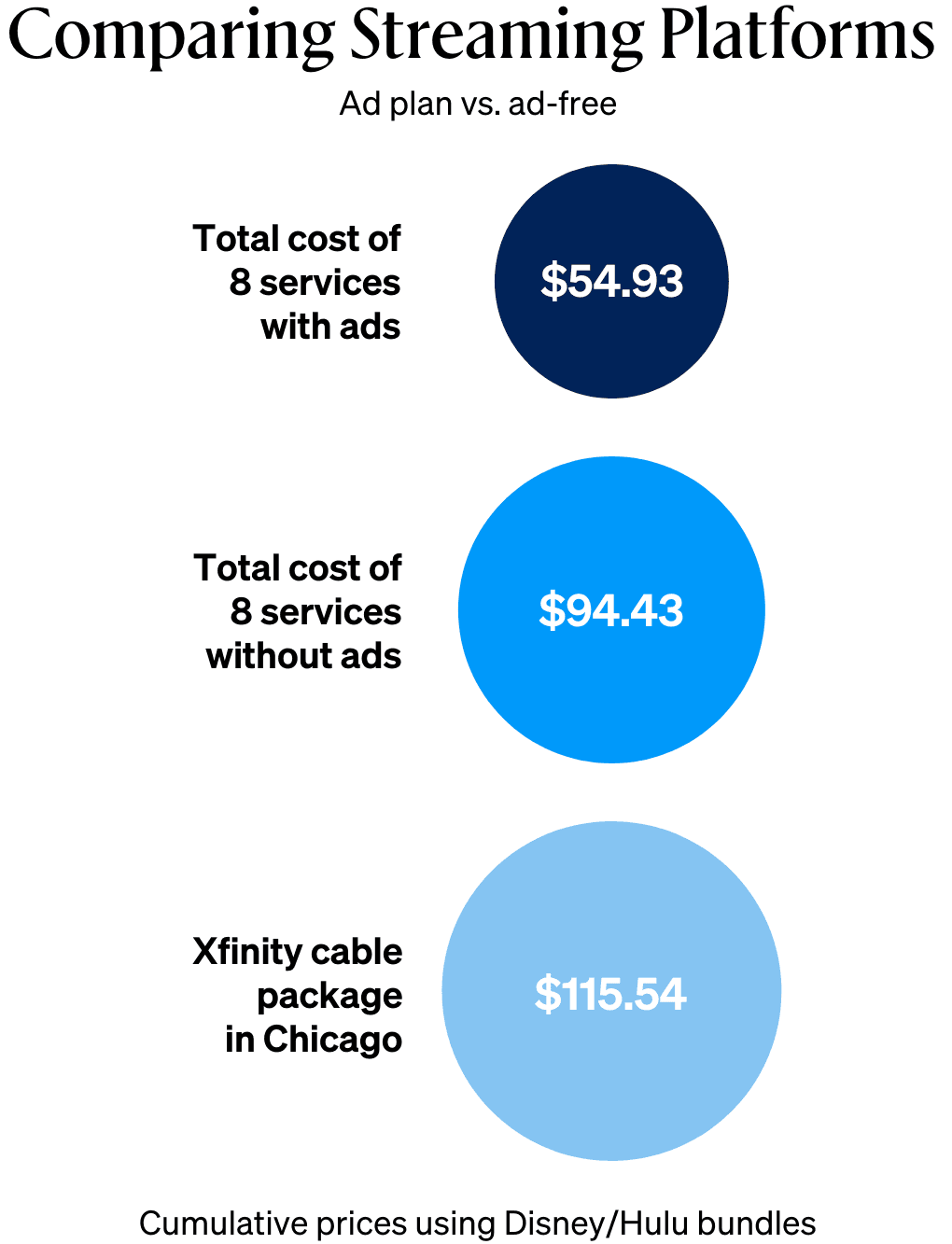 If consumers were to make a side-by-side comparison with cable, a traditional TV package is still typically far more cost-prohibitive in America than cutting the cord entirely. A standard cable package from Xfinity in Chicago was quoted at $115.54 a month (with $49.85 for broadcast fees and a set-top box). Spectrum, which just had a dispute with Disney over its cable package, was quoted at $99.23 for 12 months before going up $25 a month.
For eight of the top streaming services — Netflix, Amazon Prime Video, Disney+, Hulu, Max, Paramount+, Peacock, and Apple TV+ — ad-free plans add up to $94.43 a month. Sub in the ad plans and the price is even more favorable, going down to $54.93 a month.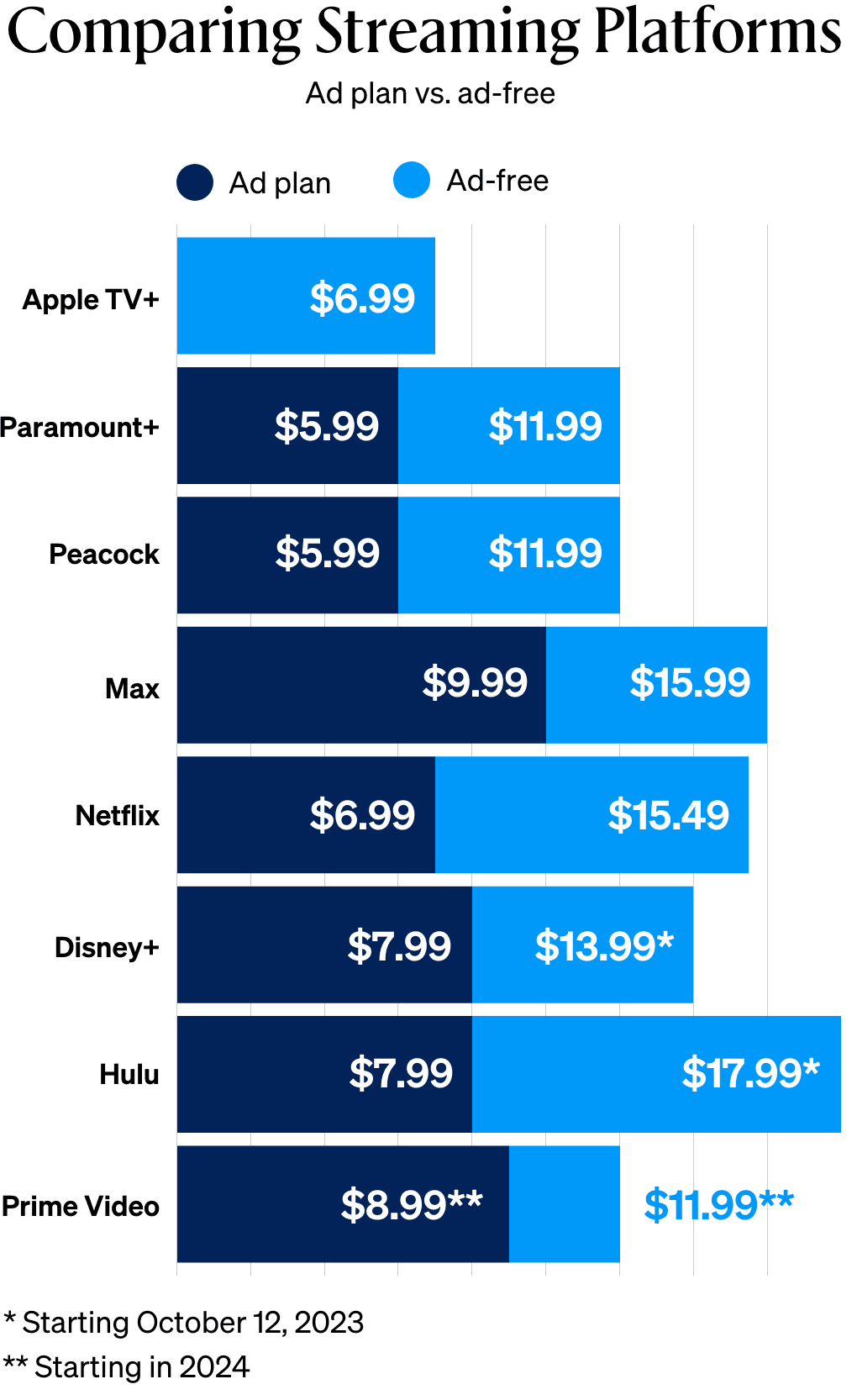 To stretch it even further, consumers who go with that ad plan could add ESPN+, Crunchyroll, AMC+, Starz, BritBox, BET+, and Shudder to put their bills up to $107.93. Or a viewer could go with the ad plan above and add in Hulu + Live TV for $107.94 monthly.
Big picture: Consumers are looking for the most convenient way to access good content, as well as value, according to J. Walker Smith, consulting-division knowledge leader at data analytics and consulting company Kantar. The power to watch on-demand content with or without commercials has given more control to those watching.
"A lot of the old, structured ways we had for addressing people's lifestyle needs just don't fit this kind of moment of reinvention that we're in right now," Walker Smith tells The Current. "Things that are more flexible, a little more dynamic, a little more in the control of consumers — that's really what people want. And I think TV content is in the middle of being transformed in that way."
Subscribe to The Current newsletter