IAB CEO: Ad buyers expect NewFronts and upfronts to merge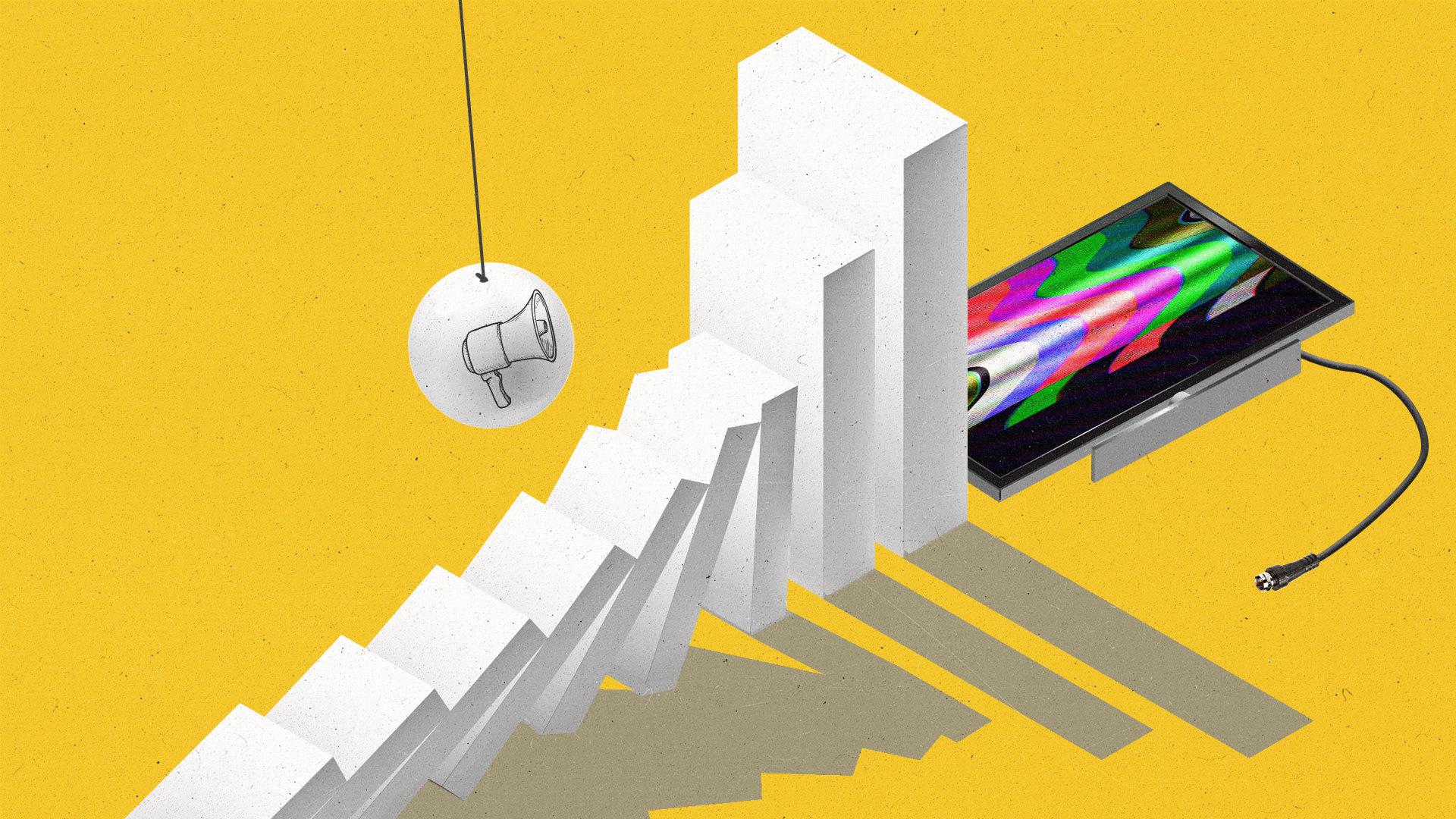 Streaming TV is seeing massive gains as consumers shift their viewing behaviors, perhaps much faster than the industry may have anticipated, according to a new report released by the Interactive Advertising Bureau (IAB) during the 2022 NewFronts.
The IAB estimates advertisers will spend nearly $49 billion on digital video this year, a 26 percent upswing year-over-year. Linear TV, meanwhile, is estimated to capture $68 billion in U.S. ad spend this year, with double-digit declines expected over the next four years. IAB CEO David Cohen believes we are going full steam ahead into the digital future. 
"The future of video will be streamed. There is no doubt in my mind that is going to happen," Cohen tells The Current. "It's only a matter, between now and then, of how much more the industry will evolve."
The report highlights how digital video, and especially connected TV (CTV), is emerging as an area where the future of identity may be forged, as the majority of advertisers plan to shift spend to CTV as cookies disappear. The "2021 Video Ad Spend & 2022 Outlook" report surveyed 406 video buyers across agencies and brands from February 2021 to March 2022 to better understand the latest market trends.
Connected TV surges
Digital video's staggering growth underscores how quickly marketers are shifting their budgets toward channels with data-driven capabilities, such as CTV. In fact, CTV, which the IAB breaks out separately from digital video, saw advertising revenues jump 39 percent, to $21 billion this year, the IAB report found.

This acceleration into CTV has many buyers preparing for a converged linear and CTV market, which could ease management of cross-platform and cross-channel video buys, the IAB says. Nearly 15 years after the NewFronts started, Cohen predicts the NewFronts and upfronts will ultimately merge into a single event.

"This is going to be one video market," Cohen says. "There is no need for the time and effort of separating them. It's kind of a fallacy today and it will certainly be a fallacy in the future."

The IAB report revealed CTV's biggest advantages for buyers are data usage, increased transparency, and no reliance on third-party cookies. Over 70 percent of video buyers surveyed are planning to fund their move away from third-party cookies by reallocating money from linear TV to CTV, according to the report.

The pandemic has also quickly accelerated the shift to digital and streaming. Not only are consumers cutting the cable cord at a record pace, but HBO Max, Peacock, and Discovery+ have all launched streaming platforms since 2020, with CBS All Access rebranding to Paramount+ following its merger with Viacom.

IAB's report found nearly 90 percent of ad buyers believe linear and CTV will merge into one marketplace in the future. Two in three linear TV/digital video buyers surveyed already have a single planning team for the two channels.
Industry challenges
Still, advertisers are trying to catch up to consumer habits. The report points out that although consumers spent 36 percent of their time watching CTV, only 18 percent of total ad dollars are being spent on the channel.

IAB's report revealed measuring reach across platforms and publishers is the biggest challenge video buyers say they're facing. "Fragmentation continues to be the Achilles' heel for buyers," says Eric John, vice president of IAB Media Center.
Cohen, the IAB CEO, sees how the complexity of fragmentation may become a strength. "In digital, for better or for worse, our personalization and our customization opportunities are enormous. The number of different partners selling inventory is enormous. It's just more difficult to transact that same level and volume of activity as you are in the linear television space," he says. "Over time that will get easier."
Each week, The Current gives you a rundown of the biggest stories and latest trends from the world of data-driven marketing, including topics like Connected TV and the future of identity — all delivered directly to your inbox.