Zillow is more than a verb: It's becoming a housing super app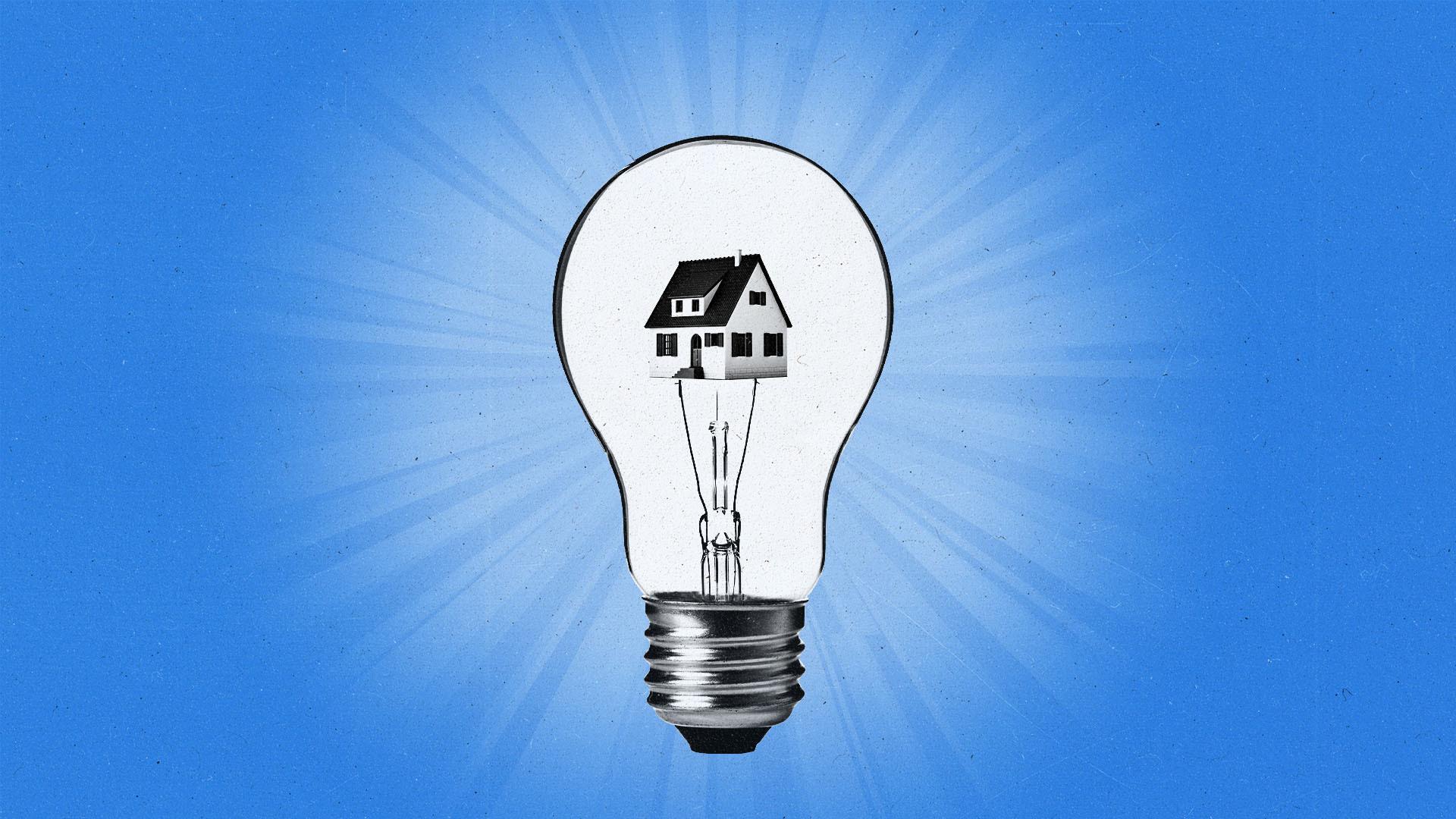 "Let's Zillow it!"
Zillow is one of those brands with such household recognition that it's now a verb. Potential homebuyers might be inclined to "Zillow" a home — which of course means using the Zillow app or site to search for a particular home's value and purchase history. But America's biggest real estate app and site wants you to know that "Zillowing" is so much more than just a pastime for nosy neighbors or people fantasizing about their dream home.
Zillow is becoming a "housing super app," according to Beverly Jackson, the VP of brand and product marketing at the company. "You can find the home of your dreams; you can get a great agent; you can tour the properties that you desire right at your fingertips; and then you can also get a loan to help finance the home," Jackson tells The Current. "From end-to-end, [we want it to be] a fully integrated, frictionless experience."
Jackson should know. She used the app a couple of years ago to buy her home on the West Coast in a very specific zip code and neighborhood. The app notified her when her ideal house hit the market and she moved quickly to buy it. "It's not just searching for your dream home. It really is, 'How do I get you in your dream home?'" she says.
That thought is key to Zillow's latest brand campaign, which launched in June with the catchy tagline "Let's get you home." Several of the ad spots highlight the fact that homebuyers can now finance the home they want with Zillow home loans as easily as they can search for it. Others showcase Zillow's agent partners for the first time.
The campaign — which features nine films and many other assets — is both an awareness play and a brand evolution. "The transition from consumer tech and real estate tech to fin tech is hugely significant to real estate. There isn't another brand that can do that, other than Zillow," Jackson says.

Data-driven homebuying
According to Zillow's Comscore data, 212 million average monthly unique users come to the platform to search and find homes. This gives the company access to a tremendous amount of data around consumer behavior, allowing the app to optimize toward the sometimes-idiosyncratic desires of homebuyers. "What's weird for me might not be weird for you. You might want a place where you can paint the walls purple, or a place where you can grow vegetables on every windowsill, or you might just want a place with a bowling alley in it," Jackson says.
The entire campaign is data-driven. "Our target audience for this campaign is millennials. So we're looking for first-time homebuyers. We're looking for those people who are new to the process, to be their guide. And so the media buy was wildly important and significant to this," she says.
For instance, the campaign debuted during the second game of the NBA finals and appeared within sports and morning network shows. Beyond linear buys, Jackson said Zillow integrated the campaigns within popular streaming platforms, including Twitch, Spotify's podcast network, and Sirius XM's sports radio. It also collaborated with Disney ahead of the July 28 release of Haunted Mansion to create an online video that spotlights the critical role agents play in helping customers avoid, well, a nightmare scenario.
"We know that our audience is likely to be more mobile, they're likely to be more social and connected. They're likely to take their entertainment and their content with them. We wanted to follow them along in their lives as we presented our campaign information to them, because we knew that it would be more receptive to them as well," says Jackson.
The need to be vigilant
Zillow's new in-app products and financing tools are intended to make the homebuying process more fair, more transparent, and less fraught. Within the context of the headwinds of the current economy — from pandemic-inspired behavioral shifts to high inflation and mortgage rates — it's imperative for the brand to roll with whatever comes its way, "like a good boxer," Jackson jokes.
"The change isn't the challenge. The inability to meet the change is the challenge, and if it's not the pandemic, it will be something else. Businesses need to be vigilant about who their customers are, be clear about the business that they're in, and look for opportunities where there is risk that can be assumed and managed. So you're not afraid to swing for the fences."
Subscribe to The Current newsletter