Your summer guide to must-stream TV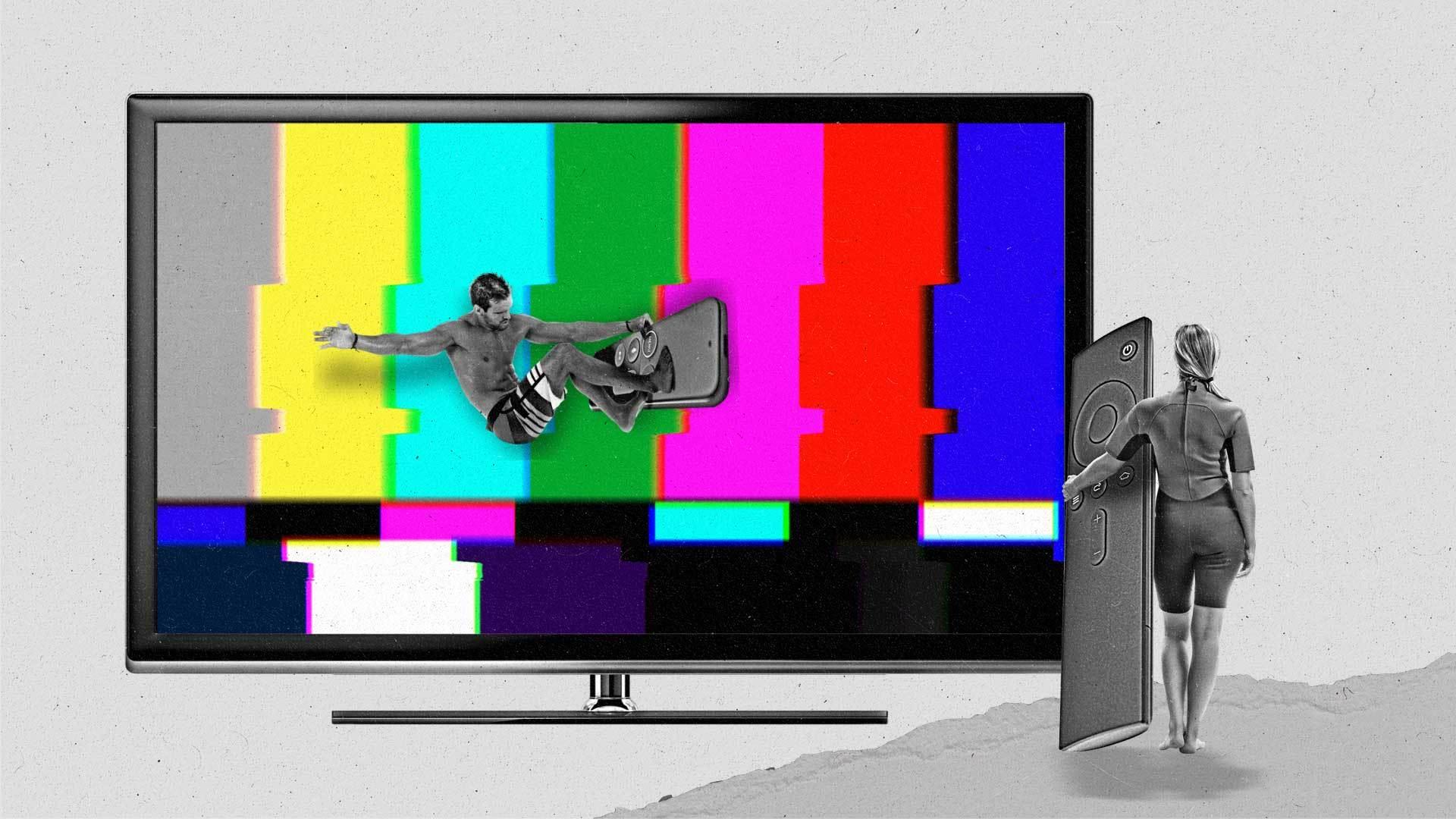 We're officially in the doldrums of summer — what better time is there to stream some hot new shows? The truth is, people are spending more time streaming video today than they did even during the pandemic.
In fact, according to Nielsen's April State of Play study, viewers streamed 169.4 billion minutes in February 2022, an 18 percent jump from a year ago. Another key finding: The percentage of people who subscribe to four streaming services has more than doubled in the past three years.
Ad-supported platforms like Hulu, HBO Max, Tubi, and Pluto TV are especially seeing an increase in subscribers and are expected to generate $19 billion in revenue this year, more than doubling revenue numbers in 2020, Insider Intelligence projects. Eyeing this growth, Netflix and Disney+ will soon be rolling out ad-supported versions.
To help you out on your summer watch-a-thon, we've compiled 10 new and upcoming TV shows and sporting events that, in our opinion, should not be passed up, no matter what platforms you currently subscribe to.
Westworld — season 4
Where to watch: HBO Max
Launches on: June 26
Season 4 of the hit show is returning to HBO Max. The once Western-themed show that followed robots coming to terms with their unique prisons is now set in a future New York-like environment. Everything that made it such a compelling show, its complex narrative and gripping suspense, remains intact. Fans of the show — which has an average of 80 percent Fresh rating on Rotten Tomatoes — should expect some happy surprises as well.
Only Murders in the Building — season 2
Where to watch: Hulu
Launches on: June 28
Steve Martin, Martin Short, and Selena Gomez are back again for the second season of Hulu's satire. If this season is anything like the last one — which scored an impressive 100 percent Fresh rating on Rotten Tomatoes — then viewers are in for a treat as the unlikely trio returns to continue their true crime podcast and try to solve what else but the murders in the building. Now, however, they are the subjects of another competitor's podcast.
Stranger Things — season 4, part 2
Where to watch: Netflix
Launches on: July 1
This time around, season 4 of Stranger Things is being released in two parts, with the second out on July 1. Like past seasons though, there are secret facilities, shadowy figures and, of course, the Demogorgon is back. Viewers will discover more insights into Eleven's terrifying past and see if the group of friends will manage to escape new beasts and evil Russians.
Black Bird
Where to watch: Apple TV+
Launches on: July 8
Starring Taron Egerton (Rocketman; Kingsman) and Ray Liotta (Goodfellas; Field of Dreams) in his final TV role, Black Bird tells the true story of prisoner Jimmy Keene, who is offered freedom if he can elicit a confession from suspected killer Larry Hill. The limited-series thriller is adapted from the nonfiction book In with the Devil: A Fallen Hero, a Serial Killer, and a Dangerous Bargain for Redemption by James Keene and Hillel Levin.
Rap Sh!t
Where to watch: HBO Max
Launches on: July 21
Actress, producer, and director Issa Rae is back with a new music-driven series that caters to millennials and Gen Zers and their Instagram-fueled dreams of stardom. A pair of high school friends' trip to Miami to become rap stars is told through Instagram Stories and Lives. The show is based on the real-life story of rap group City Girls.
Uncoupled
Where to watch: Netflix
Launches on: July 29
Amid all the summer dramas comes a new, original Netflix comedy that moves the needle in terms of LGBTQ+ representation. Neil Patrick Harris plays Michael, a man in his mid-40s who finds himself single — without his husband of 17 years — in New York City. The eight-part comedy from the creator of Sex and the City and Emily in Paris follows Michael as he navigates his new life circumstances.
Paper Girls
Where to watch: Prime Video
Launches on: July 29
An adaptation of a comic book series, the live-action, family-friendly Paper Girls follows four young girls who become wrapped up with time travelers who take them on an adventure to save the world. When they meet future versions of themselves, things get even more interesting.
House of the Dragon
Where to watch: HBO Max
Launches on: August 21
Game of Thrones fans are anxiously awaiting this prequel, which will finally make its way to HBO Max on August 21. House of the Dragon tells the story of the Targaryen civil war that occurred 300 years before the storyline of Game of Thrones takes off.
U.S. Open
Where to watch: ESPN+, FuboTV, Sling TV, YouTube TV, Hulu + Live TV
Launches on: August 29 through September 11
Always one to watch, the U.S. Open Tennis Championships takes place this year from August 29 to September 11 at the Arthur Ashe Stadium in Queens, New York. And like a lot of sporting events these days, tennis fans will be able to stream the matches live or catch up on matches they might have missed on platforms like ESPN+.
Star Wars: Andor
Where to watch: Disney+
Launches on:August 31
Ending the summer on a high note, Disney+ is premiering the prequel Star Wars: Andor, which follows the story of Rebel spy Cassian Andor five years before the events of Rogue One, when the Rebel Alliance forms in opposition to the Galactic Empire.
Each week, The Current gives you a rundown of the biggest stories and latest trends from the world of data-driven marketing, including topics like Connected TV and the future of identity — all delivered directly to your inbox.